About Nzara
Nzara is a small town in South Sudan, located about 30 minutes northwest of Yambio. A small dirt road connects Yambio and Nzara.  This area in between the two tows is lush and green, with small scale teak and pineapple farms. Homes here are made of mud and thatch. Most schools are visible from the road and often consist only of benches under mango trees. There are no school supplies, water or sanitation facilities, and classes aren't held when it rains or when families need to work in the fields. Although there are some water sources in the area, most are contaminated with waste and parasites, frequently causing water-borne diseases. Local families must travel very far to reach these water points, which often break down due to overuse. To increase access to safe water, CMMB has drilled numerous boreholes and water pumps and created WASH committees that are trained to maintain the pumps.
At CMMB, we know that healthy mothers and children can transform poor communities.  So our Children and Mothers' Partnerships program—CHAMPS—is working in Nzara to make the most vulnerable families healthy. The malaria rates in this area are among the highest in the world, and are a leading cause of illness and death among the local Zande population. The community also suffers from very high rates of HIV/AIDS and other infectious diseases. In addition to supporting interventions that support clean water, child protection, and the prevention and treatment of HIV/AIDS, CMMB actively supports the Nzara Mission Hospital.  The hospital has very active maternity and children's wards as well as units that treat tuberculosis and leprosy. The Nzara Mission Hospital is managed by the Comboni Missionary Sisters, a religious order from Italy.
CHAMPS in Nzara: A Closer Look at 2016
Maternal and Child Health 
PROBLEM: Very high maternal mortality and morbidity rates
SOLUTION: CMMB's Safe Motherhood program saves lives.  In partnership with the Nzara County Health Department, we renovated local healthcare facilities and added staff to establish comprehensive emergency obstetric care 24/7. Within just the first few months after new services became available, pregnant women safely delivered 200 healthy babies.
Supporting Community Engagement  
PROBLEM:  Traditional birth attendants (TBAs) lack training as well as integration with health facilities
SOLUTION: CHAMPS works to integrate the role TBAs play and supports them with skills so at-risk women can be referred to health facilities.  TBAs receive bicycles to visit women in remote locations and training to provide basic antenatal and postnatal care. This helps TBAs detect complications early and refer mothers to facilities for delivery.
Strengthening Local Healthcare  
PROBLEM: Lack of critical infrastructure for reliable power and water
SOLUTION: CMMB partnered with the Joseph Rauenhorst Family Foundation and the Sudan Relief Fund to bring a 100kWh supply of clean, solar energy to the Nzara Hospital compound.  The result is running water 24/7.  With health service personnel now able to thoroughly wash hands before and after procedures, hospital infection will be minimized.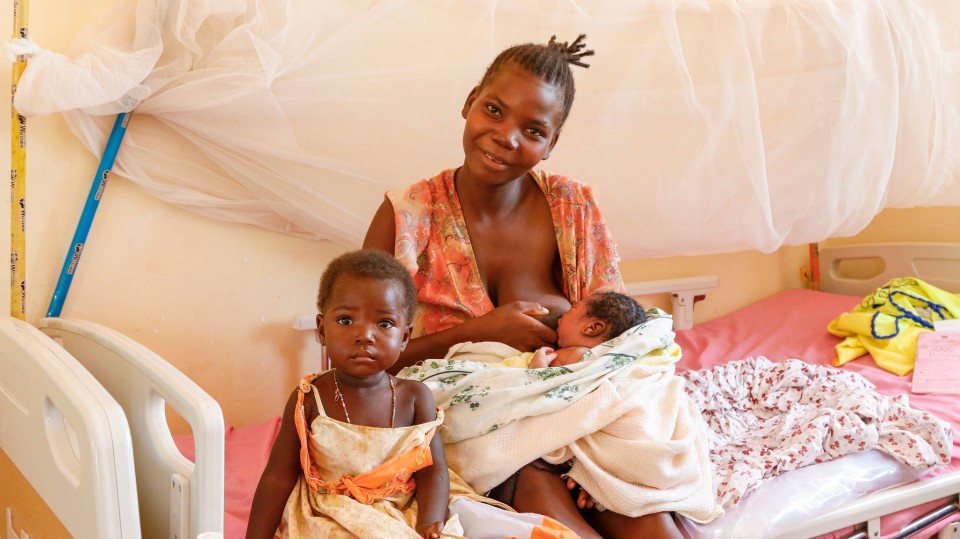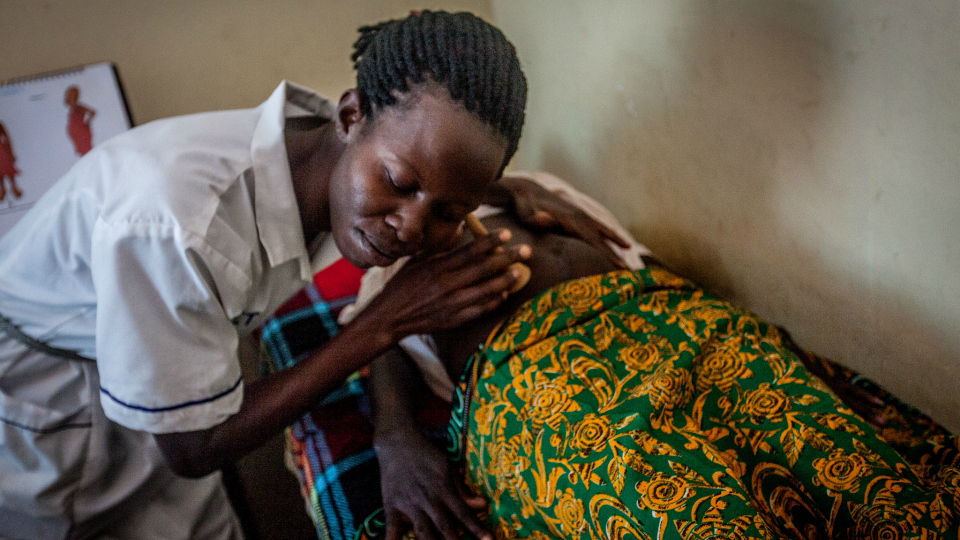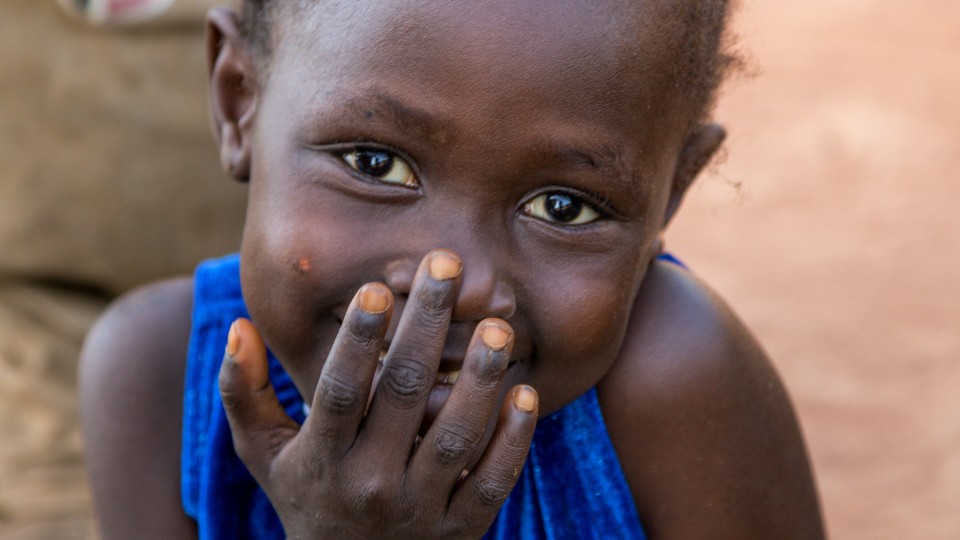 READ MORE...
Supporting a holistic, sustainable approach to healthcare for women and children