About Trujillo
Situated on the northern coast, Trujillo is the second most populous city in Peru with a population of approximately 890,000 inhabitants. It is comprised of seven urban districts, which include the CHAMPS site in La Esperanza. La Esperanza, meaning "hope," is what poor peasant farmers from the mountains have when they migrate to the city, as millions have done in Peru over the last decade. In just a few years, 200,000 people have transformed the desert foothills of the Andes mountains on the edge of Trujillo into a new urban community.
La Esperanza is a newly formed slum on the outskirts of the city. Infrastructure and services can be non-existent or severely lacking. Poor women and mothers in this growing community leverage their collective resources to get safe water delivered, and to support each other and their children. Trujillo and La Esperanza are typical examples of the wave of urbanization that has driven millions out of rural areas and into cities. At CMMB, we know that healthy mothers and children can transform poor communities. So our Children and Mothers' Partnerships program—CHAMPS—is working in this community to make the most vulnerable families healthy.
CHAMPS in Peru: A Closer Look at 2016
Maternal and Child Health
PROBLEM: Widespread malnutrition and anemia among pregnant women and young children
SOLUTION: Prevention and treatment of anemia is a priority to ensure that women and children can lead healthy, productive lives.  Iron supplementation programs supervised by community health agents (CHAs) resulted in phenomenal recovery rates – 32% among children, and 73% among pregnant women.
Supporting Community Engagement
PROBLEM: Discrimination, lack of education, and social stigma can restrict access to services
SOLUTION:  Trained CHAs, who are community leaders, and often, CMMB beneficiaries, serve as trusted ambassadors within marginalized communities. CHAs conducted nearly 29,000 individual health counselling sessions.  Working with Peru's ministry of health, CMMB is fostering a cooperative approach to effective healthcare for the most vulnerable.
Strengthening Local Healthcare 
PROBLEM:  Lack of trained healthcare professionals to staff mission hospitals
SOLUTION:  Our volunteer program supports partner facilities with medical personnel.  By partnering with organizations like the Sisters of Bon Secours, and healthcare facilities including the Clinica Madre de Cristo, Micro Red de Salud La Esperanza, Health Post Bellavista, and Belen Hospital in Trujillo, our volunteers increase capacity. From assisting at deliveries to treating anemia, CMMB volunteers work side by side with local staff to provide high-quality, compassionate care to impoverished communities.
---
Empowering Vulnerable Women in Peru
In impoverished regions of Peru, women suffer discrimination because of their lack of education and poverty. CMMB is working to empower the most vulnerable women by providing them with training and tools so that they can become leaders and role models in their communities.
---
Rehabilitation with Hope
Rehabilitation with Hope is a community-based service program in Peru, which assists children with physical and cognitive disabilities by providing much needed access to quality therapy, and is based on the implementation of the World Health Organization's community-based rehabilitation model.
Watch how this program is transforming the lives of children with disabilities and their families.
---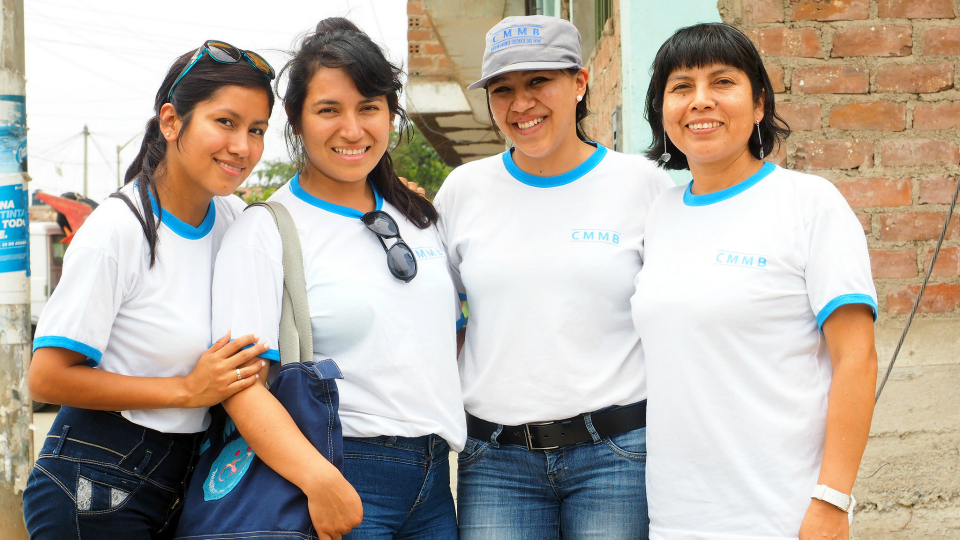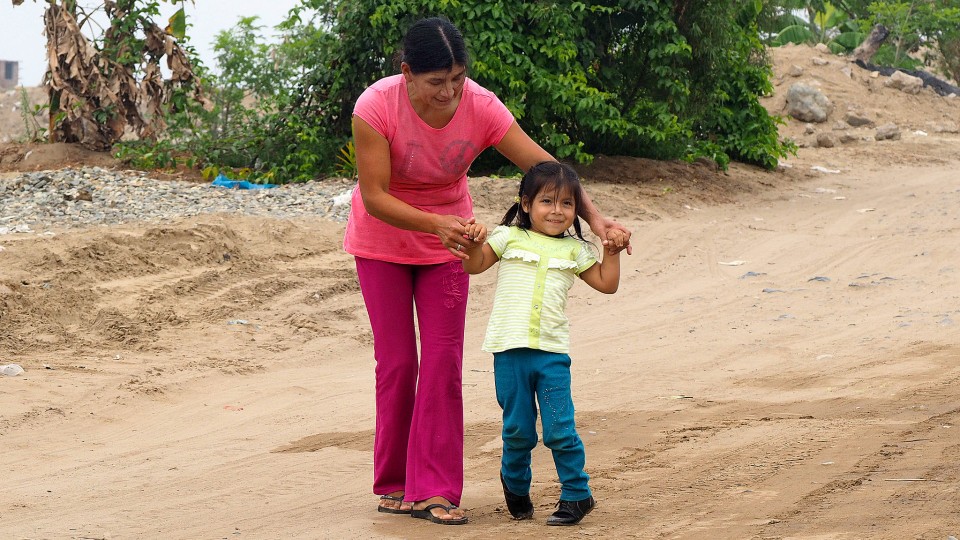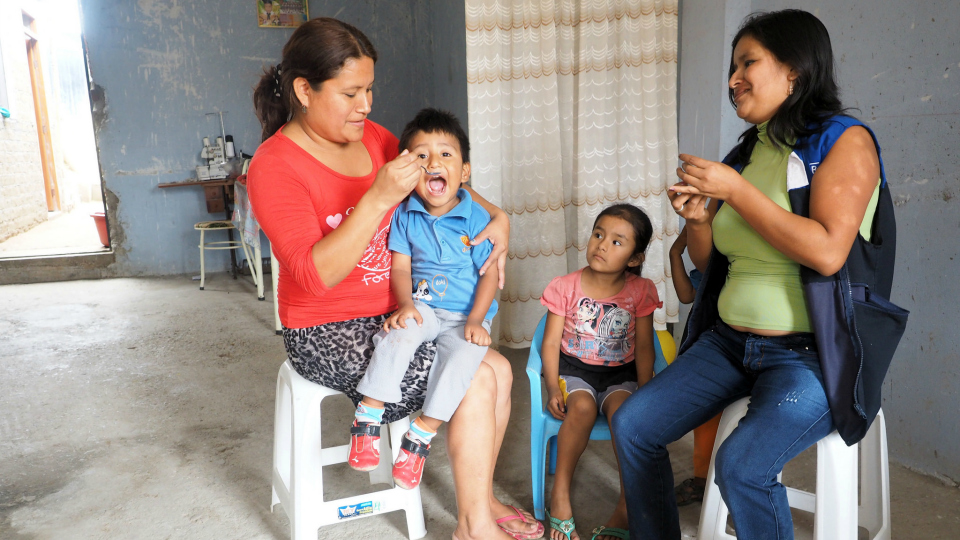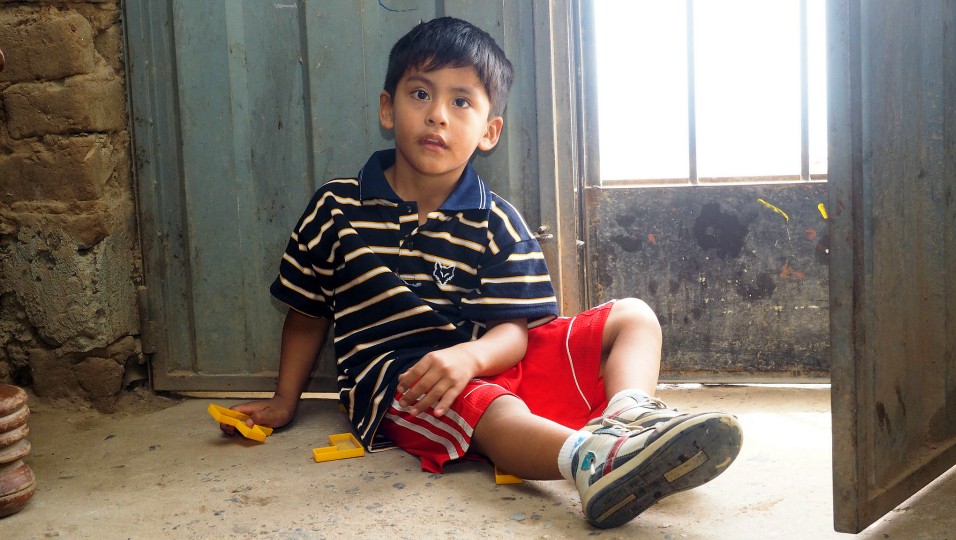 READ MORE...
Supporting a holistic, sustainable approach to healthcare for women and children