Bringing Clean Water to Kenya on World Water Week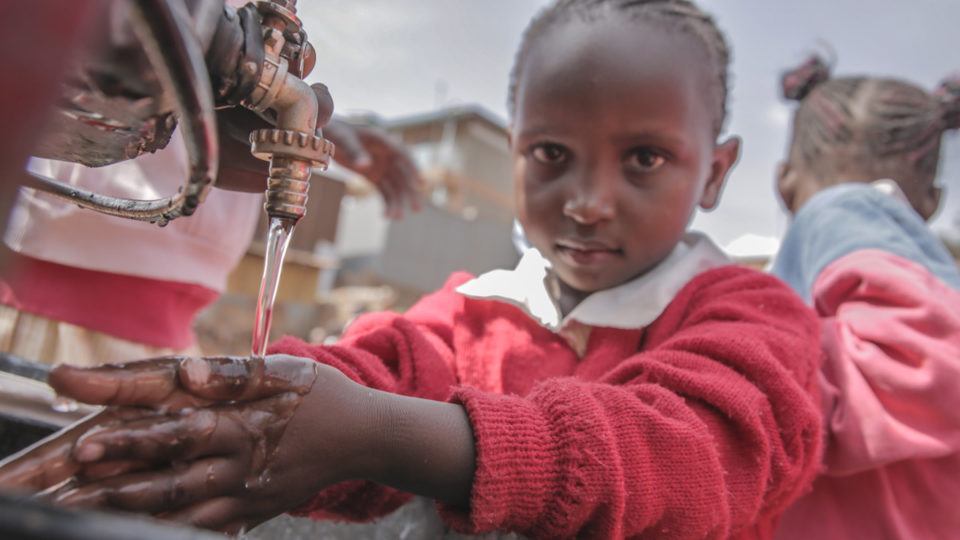 On World Water Week, CMMB joins our global community in recognizing the dire need to develop solutions to the inequalities that leave billions of people around the world without proper access to clean water, sanitation, and hygiene (WASH).
In response, CMMB and its community health care workers have increased access to clean water, sanitation, and hygiene in Kitui South, Kenya. From installing water storage tanks and pipping systems to building latrines and providing dignity kits to young girls, CMMB's clean water investments will have a positive impact on this community in Kenya for years to come.
The lack of access to clean water is a global crisis. As reported by the World Health Organization, the numbers are staggering:
785 million people lack access to a basic drinking-water service.
144 million of those individuals primarily rely on surface water to drink.
In the world's least developed countries, 22% of health care facilitiesoperate without water service, 21% without proper sanitation, and  22% without waste management.
It's estimated that by 2025 half the world's population will live in water-stressed areas.
CMMB is building partnerships, programs, and sustainable solutions to change these statistics. We are proud to share how our teams have increased access to clean water in Kenya—an effort made possible through our Children and Mothers Partnerships (CHAMPS) program, and the generosity of the Celentano family and other donors.
---
The State of Water in Kitui South, Kenya
Kitui South is located approximately 150 miles southeast of Kenya's capital, Nairobi. This hard-to-reach area is home to more than 181,000 people. It is largely rural with two out of three households living below the poverty line of $1.90 a day. There is very little rainfall and long droughts—families struggle every day to access water. Fetching water is often prioritized over school for children.
The community is forced to rely on surface water that is often contaminated, presenting serious health problems. Furthermore, access to health facilities is a major challenge because health facilities are faraway, and people seeking care are forced to walk to get there. Health facilities and schools in this area lack adequate access to water.
These multiple factors contribute to poor water, sanitation, and hygiene conditions. The community is at an increased risk of water-related illnesses—such as cholera, typhoid, and malaria— and diarrhea, a leading cause of death in children in Sub-Saharan Africa.
CMMB is working to bring health services into communities and improve access to safe water and sanitation.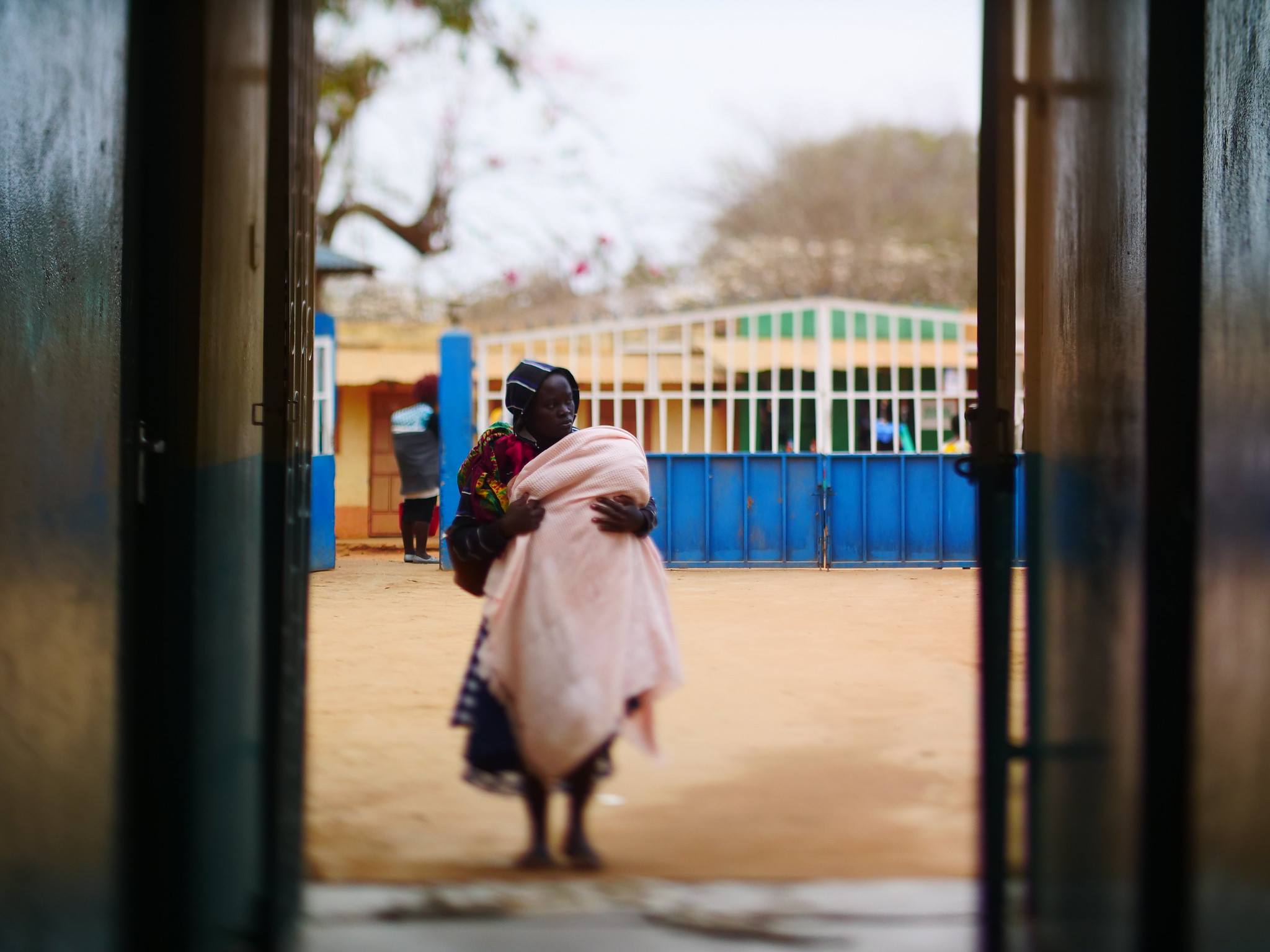 Bringing Clean Water to Health Facilities
Our Lady of Lourdes Mutomo Hospital is a 127-bed hospital that serves as CMMB's anchor facility in eastern Kenya. It is the main referral hospital in the region, serving 45,300 people every year. It the only facility providing comprehensive and emergency maternal and newborn care services within 43 miles.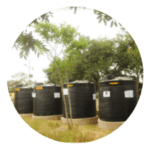 Rainwater Harvesting and Storage
CMMB installed five rainwater storage tanks to store 50,000 liters of water at the hospital. The need for improvement was urgent. Previously, the facility had limited water storage capacity, and the existing rainwater harvesting facilities were worn due to age.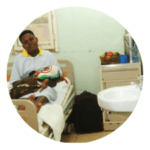 Indoor Plumbing
CMMB installed a piped water system, bringing running water to all seven hospital wards. CMMB ensured that all installed sinks were easily accessible and functional, and stocked with soap to promote hand washing and to improve infection prevention and overall quality of care.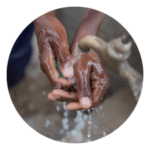 Latrines
CMMB built three new toiled blocks that are accessible to all hospital wards. The increased number of toilets will enhance overall hygiene at the hospital and reduce the queuing time for patients.
Bringing Clean Water to Schools
In order to serve the most vulnerable, CMMB worked with the local community to identify underserved schools with the greatest need. These schools are in hard-to-reach areas with limited water storage facilities.
In these communities, children must carry water to school, sometimes walking more than 6 miles to fetch the water before school. The tired students often struggle to focus and excel in the classroom. They tend to miss school because of the competing priorities of providing food and water for the household.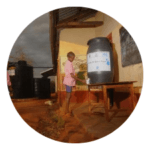 Rainwater Harvesting and Storage
CMMB identified eight schools that lacked consistent and sustainable water access. Each school received four 10,000-liters storage tanks,  roofing repairs, and gutters to improve rainwater collection. The additional 40,000 liters of water at each school serves as motivation to students and parents, as water can now be safely provided.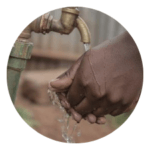 Handwashing Facilities
To promote handwashing practices among the school children, patients, nursing school students, and health care workers, 44 sets of handwashing equipment were procured with the support from the Celentano Family. The hand washing equipment came in handy as a measure to prevent diseases during the COVID-19 pandemic. The equipment was delivered to various health facilities and other public places.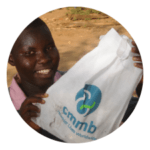 Dignity Kits
School-aged girls in rural communities, like Kitui South, face extreme barriers to menstrual hygiene products. Schools do not have adequate resources and their families are unable to provide supplies due to their poverty. Government efforts to supply sanitary pads to schools were unsuccessful because of supply chain issues. In this region, there have been no supplies since 2018.
With the support from the Celentano family, CMMB helped adolescent girls manage their menstruation with dignity. Through the project, 424 girls in eight schools received a supply of dignity kits, which included a monthly supply of soap, an undergarment, and two packets of sanitary towels. CMMB worked with school health matrons to choose the locally appropriate supplies.
Following the closure of schools due to the COVID-19 pandemic, the project team worked with community health workers and parents to organize kit distribution safely to reduce transmission risk. These basic supplies provide major relief for families in this low-income context.
The head teacher at one school acknowledged that the kit would go a long way in enhancing school attendance and boosting the dignity of the girls. They said, "The last time we received the government supply of sanitary towels was in 2018, and since then, some girls some have been struggling with school attendance—as some could miss school for a week during their menstrual period. Due to the poverty level in this locality, some parents are unable to cater for such needs, this makes the girls to have a very hard time while attending school during their periods."
Lessons Learned
Understanding the Impact of Dignity Kits
The support of dignity kits has the potential to improve students' learning experience in the classroom, as well as improve girls' school retention. This is key in a region where in a radius of 10 miles, there is not a single adult who has successfully completed secondary school. In this low-income context, many are unable to reach their full potential due to challenges of accessing the necessities to keep them in school.
Finding Innovative Water Solutions
CMMB identified local, innovative solutions to decrease water waste, particularly during heavy rains. Often, water splashes over the rainwater collection gutters and goes to waste. The teachers and community members have installed "guides" on the edges of the roof to ensure that all the water on the roof is guided into the gutters and collected in the tanks. This can be replicated in other schools to help address the problem of water scarcity in the area.
Identifying New Needs
Teachers reported that it is not unusual for children to go without food for several days, especially during the long droughts after the rains. When the situation is dire, the children do not come to school because they lack the strength needed to walk to school. A school feeding program could procure locally grown grains (including maize, cowpeas, and green grams) from community members. This would also support communities that depend on the sales from grains while ensuring children have access to decent meals in school.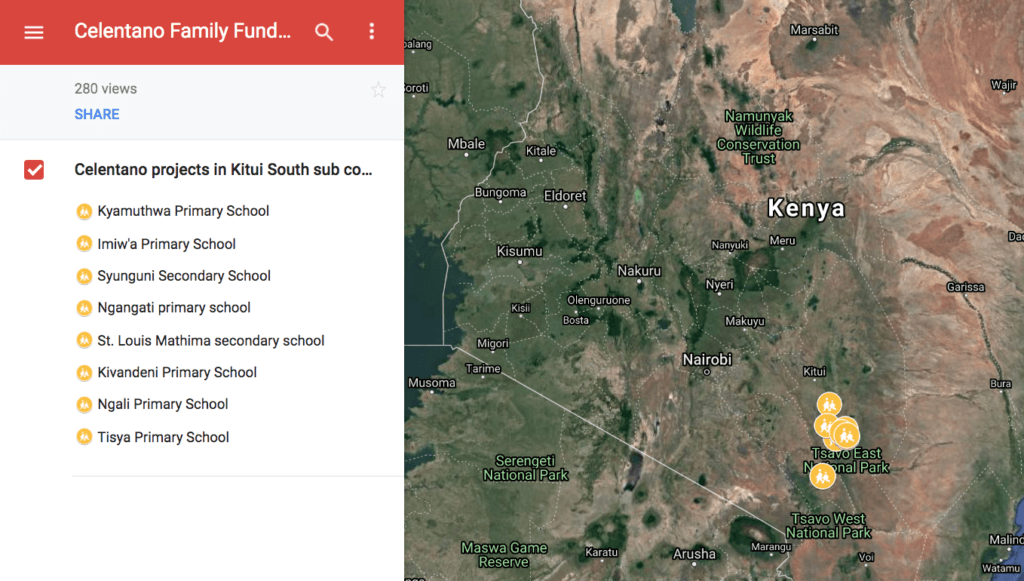 Clean Water Projects Map
Explore our project sites for yourself using this interactive mapping tool available through Google. Click here to make your way across the map, featuring all schools with new rainwater catchment systems and additional project information.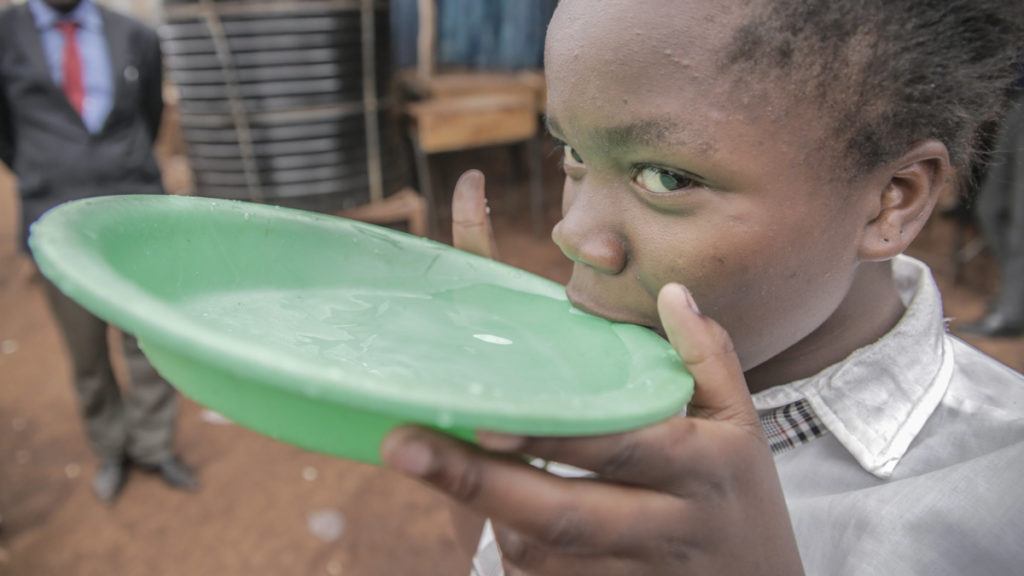 Project Conclusions
CMMB is proud of the long-term, positive impact that the installation of rainwater catchment systems will have for students and their community. Hand hygiene and access to drinking water, clean classrooms, and menstrual hygiene supplies will help children be healthier, stay in school, and support their ability to learn.
However, the impact of clean water goes beyond our investment in schools. As children practice hygiene in schools, they will bring bring these habits home to their communities. It will also act as an advocacy tool with the government and other partners by demonstrating how keeping girls in school, improving water security, and investing in hygiene enhances the learning experience of students.
At Our Lady of Lourdes Mutomo Hospital, healthcare workers will see fewer infections from a lack of clean water and handwashing facilities. Sanitation has also already improved as patients and staff now have access to dedicated washing stations that include sinks and toilets.
Next Steps
CMMB will advocate for a consistent supply of quality menstrual hygiene materials in schools.
Our investment in clean water, sanitation, and hygiene (WASH) should serve as an example of the importance and benefits of WASH access. Combined with our advocacy efforts, we hope to encourage others to support our efforts.
We will continue to mobilize resources and build alliances with existing and new partners, political leaders, local NGOs and community organizations to improve WASH in health facilities and schools.
We continue working to achieve commitments by the Kitui Ministry of Water to support of school needs during prolonged periods of drought.
A Special Thank You
Because of the generosity of the Celentano family, we were able to bring clean water and sanitation to vulnerable communities in their moment of greatest need. Thank you for your compassion and partnership.
Help Deliver Clean Water
Clean water is essential. You can make an impact in the lives of women and children today. Support CMMB's clean water projects by making a donation. Give now.