CMMB Earns 4-Star Rating from Charity Navigator for 8th Consecutive Year!
ByCMMB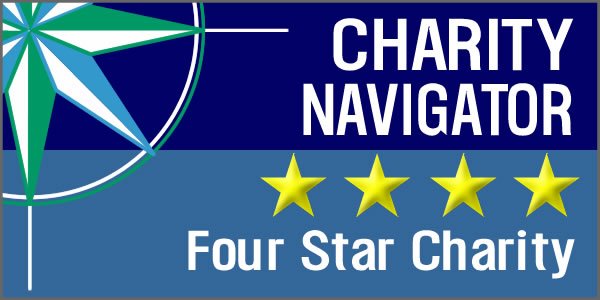 Eight Years and Counting
We are proud to announce that we have received a 4-star rating from Charity Navigator – the highest possible rating – for the eighth year in a row! This 4-star rating signifies our strong financial health and commitment to being transparent with our generous global family.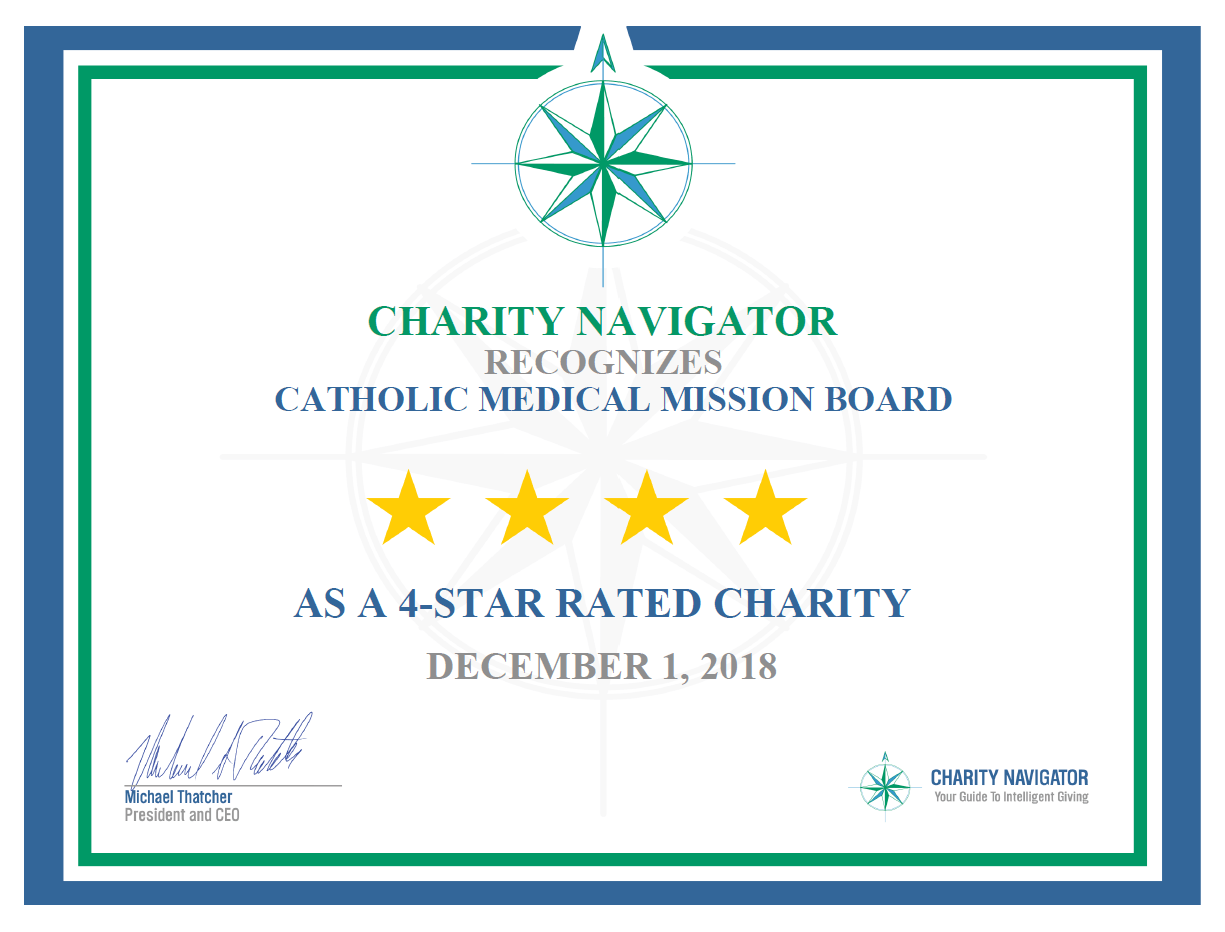 In a letter from Michael Thatcher, President and CEO of Charity Navigator, he writes:
"Based on the most recent information available, we have issued a new rating for your organization. We are proud to announce Catholic Medical Mission Board has earned our eighth consecutive 4-star rating. This is our highest possible rating and indicates that your organization adheres to sector best practices and executes its mission in a financially efficient way. Attaining a 4-star rating verifies that Catholic Medical Mission Board exceeds industry standards and outperforms most charities in your area of work. Only three percent of the charities we evaluate have received at least eight consecutive 4-star evaluations, indicating that Catholic Medical Mission Board outperforms most other charities in America. This exceptional designation from Charity Navigator sets Catholic Medical Mission Board apart from its peers and demonstrates to the public its trustworthiness."
Charity Navigator is celebrated for their unique method of applying data driven analysis to the charitable sector. They evaluate ten times more charities than other charity evaluators.
We are proud of our 4-star rating for the eighth year in a row. With a long-standing commitment to transparency and accountability, we pride ourselves on using our resources efficiently to deliver on our mission of healthier lives worldwide. We will continue to earn your trust and commitment.