CMMB – Healthier Lives Worldwide Earns Coveted 4-Star Rating from Charity Navigator for 6th Consecutive Year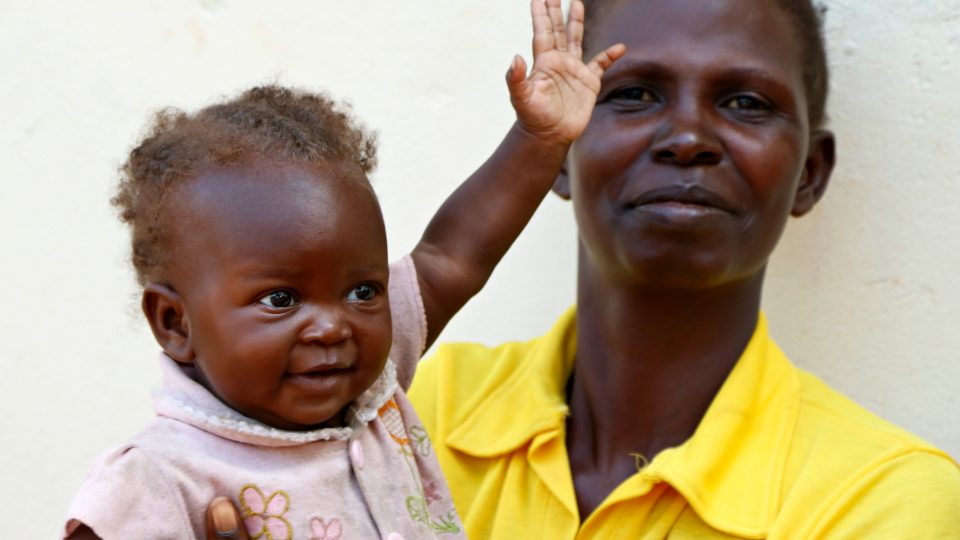 NEW YORK CITY, March 3, 2017 – Catholic Medical Mission Board's (CMMB – Healthier Lives Worldwide) strong financial health and commitment to accountability and transparency have earned it a 4-star rating from Charity Navigator, America's largest independent charity evaluator. This is the sixth consecutive year that CMMB has earned this top distinction.
The 4-star rating is a result of CMMB's maintaining sound fiscal management practices and a commitment to accountability and transparency in its efforts to provide locally sustainable, quality health solutions to women and children and their communities in the world's most marginalized areas.
Since 2002, Charity Navigator has awarded only the most fiscally responsible organizations a 4-star rating. In 2011, Charity Navigator added 17 metrics, focused on governance and ethical practices as well as measures of openness, to its ratings methodology. These Accountability & Transparency metrics, which account for 50 percent of a charity's overall rating, reveal which charities operate in accordance with industry best practices and whether they are open with their donors and stakeholders.
"Attaining a 4-star rating verifies that CMMB exceeds industry standards and outperforms most charities in this area of work. Only 5% of the charities we evaluate have received at least six consecutive 4-star evaluations, indicating that CMMB outperforms most other charities in America," according to Michael Thatcher, President & CEO of Charity Navigator. "This exceptional designation from Charity Navigator sets CMMB apart from its peers and demonstrates to the public its trustworthiness."
The 4-star rating adds to other organizations' recognition of CMMB in 2016, including achieving a spot on CNBC's list of the "Top 10 Charities Changing the World" for the second year in a row, #43 on Forbes list of the "The 100 Largest U.S. Charities" and #93 on The Chronicle of Philanthropy's "Philanthropy 400."
"It's important to us that our donors trust that we're using our funding wisely to accomplish our mission of delivering high-quality solutions and healthcare to those most in need," said Bruce Wilkinson, President & CEO of CMMB. "Our 4-star Charity Navigator rating demonstrates to our supporters our focus on stewardship, good governance and financial accountability."
CMMB's rating and other information about charitable giving are available free of charge on www.charitynavigator.org. More detailed information about CMMB's rating is available to Charity Navigator site visitors who become registered users, another free service.
About CMMB-Healthier Lives Worldwide
CMMB – Healthier Lives Worldwide is an international NGO providing long-term, community based medical and development aid to communities affected by poverty and unequal access to healthcare. For over a century, CMMB has worked to strengthen and support communities through healthcare programs and initiatives, the deployment of medicines and medical supplies, and the placement of volunteers. Now in our second century, as part of our new global strategic platform, CMMB is focusing on women, children, and adolescent health. We are working with our partners to deliver sustainable health services in targeted communities within Africa, Latin America, and the Caribbean.
About Charity Navigator
Charity Navigator, www.charitynavigator.org, is the largest charity evaluator in America and its website attracts more visitors than all other charity rating groups combined. The organization helps guide intelligent giving by evaluating the Financial Health and Accountability & Transparency of more than 8,000 charities. Charity Navigator accepts no advertising or donations from the organizations it evaluates, ensuring unbiased evaluations, nor does it charge the public for this trusted data. As a result, Charity Navigator, a 501 (c) (3) public charity itself, depends on support from individuals, corporations and foundations that believe it provides a much-needed service to America's charitable givers. Charity Navigator, can be reached directly by telephone at (201) 818-1288, or by mail at 139 Harristown Road, Suite 101, Glen Rock, N.J., 07452.