CMMB volunteer Susan Stringham recognized as 2022 Nurse Honoree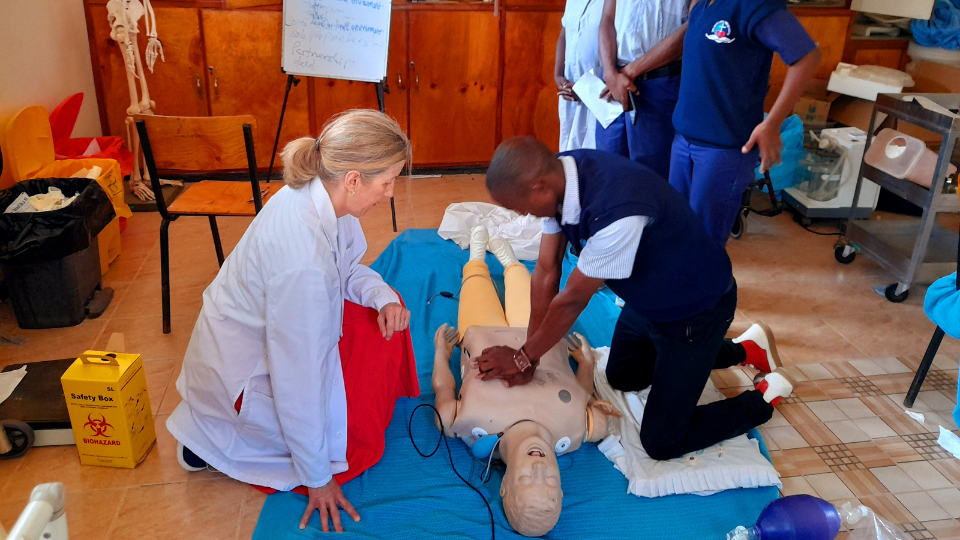 We're proud to announce that CMMB volunteer Susan Stringham was selected as a 2022 Nurse Honoree by Nurses with Global Impact. Each year the organization and partners celebrate nurses whose actions have directly strengthened the delivery of global healthcare—across cultures, countries, and areas of expertise.
Susan, who served with us in Kenya as a nurse educator, arrived in the field with over 30 years of experience as a registered nurse. After two months of facilitating training sessions in everything from emergency care to CPR, she returned home with a lived understanding of the challenges healthcare workers face in impoverished communities, and their dedication to overcoming them with quality care.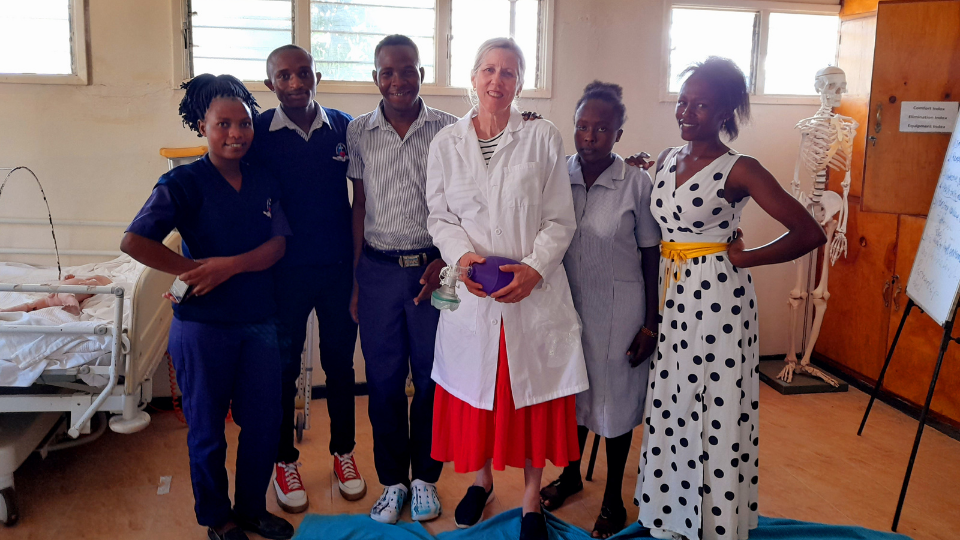 Susan's recognition comes as we celebrate a few milestones for us at CMMB. Our volunteer program hosted its first volunteer commitment ceremony since COVID-19. Over the next few months, new volunteers will be arriving in the field to support local healthcare initiatives just as Susan did.
We also celebrate 110 years of service as an organization this year. We continue our work with an intention to reflect on how we respond to our call to mission, and how we can continue to invite dedicated volunteers like Susan to embrace the call alongside us.
On behalf of everyone here at CMMB, we share our gratitude and congratulations to Susan, and all the nurses honored this year by Nurses with Global Impact. Together, they are helping to build the foundation for a sustainable, equitable, and efficient global healthcare system.
Together, they make our call to mission possible.