CMMB Takes Another Step in the Fight Against Maternal Mortality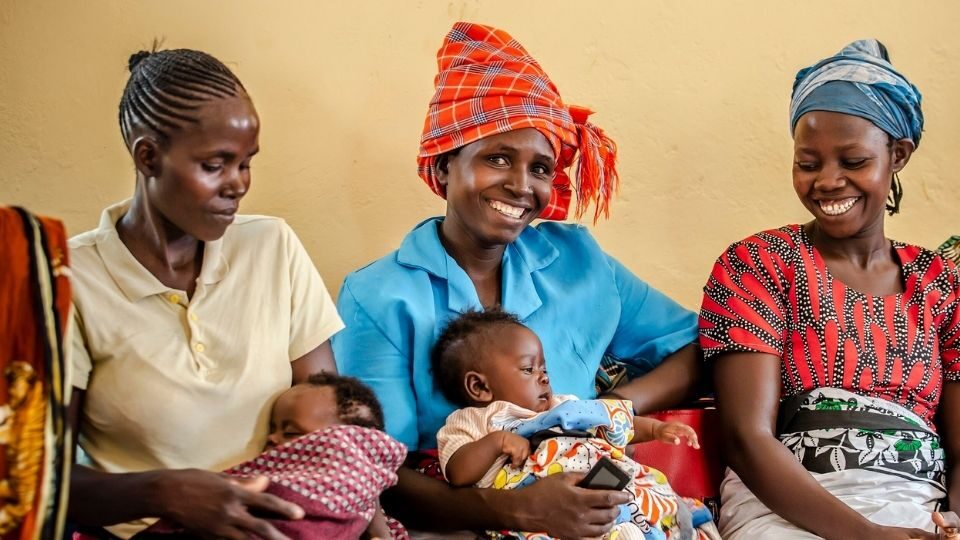 Around the world, the maternal death rate remains startlingly high and disproportionally affects impoverished communities. According to the most recent data, 94% of maternal deaths in a single year occurred in resource-poor areas of the world. Even more unsettling is the fact that with access to proper care, these deaths are often avoided.
At CMMB, we are working to change that statistic by identifying sustainable opportunities to bridge the gap between vulnerable communities and access to healthcare.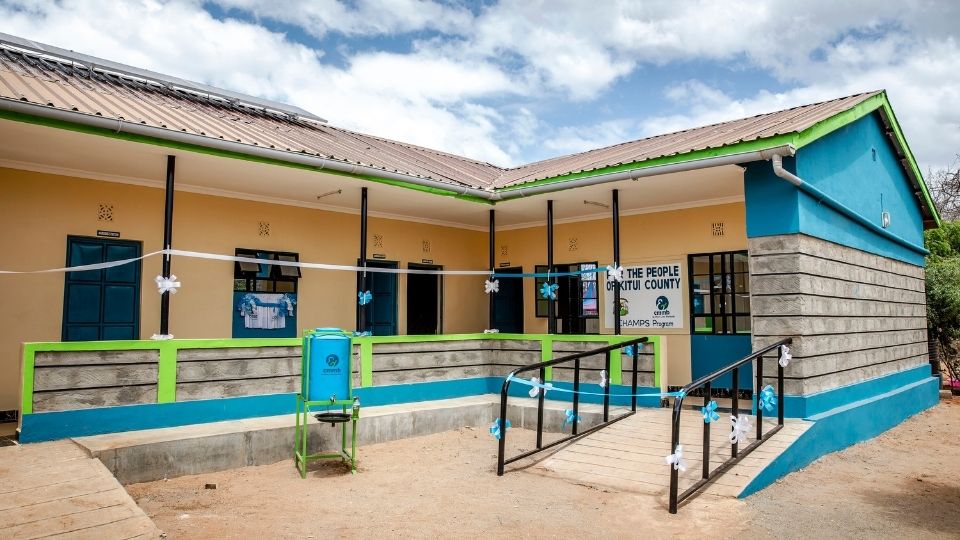 In March 2022, CMMB supported a major effort in the fight against maternal mortality in Kitui South Sub County of Kenya. Through the Children and Mothers Partnerships program (CHAMPS), CMMB built and equipped a brand-new maternity ward that will benefit an estimated population of 2,500, with a commitment to help support, train, and mentor health care workers at the facility.
Motherhood in Rural Kenya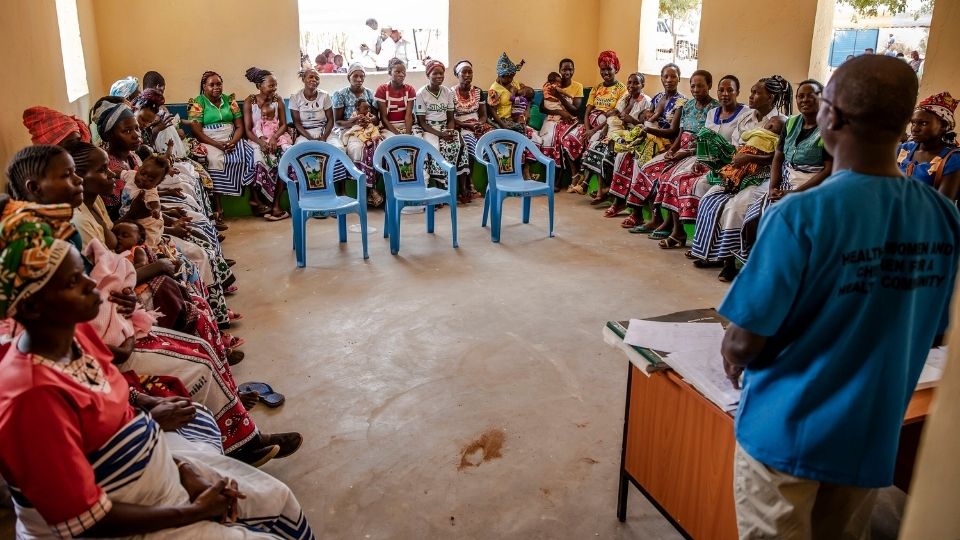 In the communities throughout Kitui South, it's not uncommon for women to give birth at home. Without access to proper medical resources and skilled health workers, at-home births can lead to life-threatening complications for both mom and newborn. Long distances to health facilities, unsafe travel conditions, and limited to no means of transportation are among the reasons contributing to this reality. It is also among the reasons that community health workers have long been vital to the health and well-being of these rural communities.
Community health workers make long journeys, often on foot, through the county to deliver health resources and basic medical care to families that would otherwise go without. Their work has resulted in an increased demand for maternal and newborn services. With the new maternity ward, community health workers can identify expecting mothers, encourage them to seek care, and successfully refer them to a more accessible facility.
Putting the Community First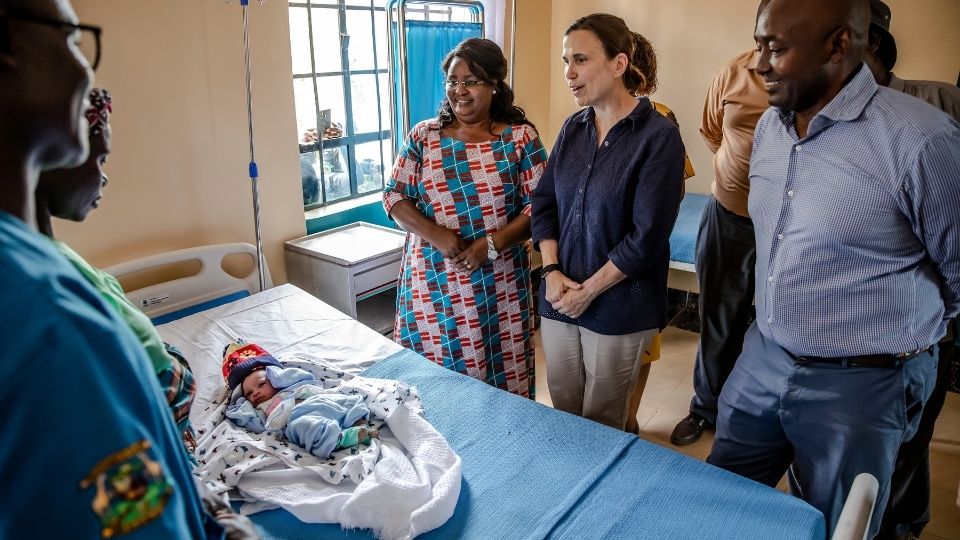 On March 29, CMMB joined the Kitui County Ministry of Health and Sanitation to officially welcome mothers and newborns through its doors for care. It was an event that celebrated collaboration and health system strengthening, but as CMMB President and CEO Mary Beth Powers explained, it was the community that was at the heart of the festivities.
"Opening the maternity ward was a real joy as it was a beautiful place to support women during the birth process and to welcome newborns in a clean and safe setting to begin their journey," said Powers. "Our community health workers encourage women to give birth in the facility with a skilled provider rather than the prior tradition of delivering at home and the ceremony helped introduce the community to the quality care that would now be available to them. So, while it was a great celebration for CMMB and our Ministry of Health partners, it really was an opportunity to inspire the community to give mothers and newborns the best start in life."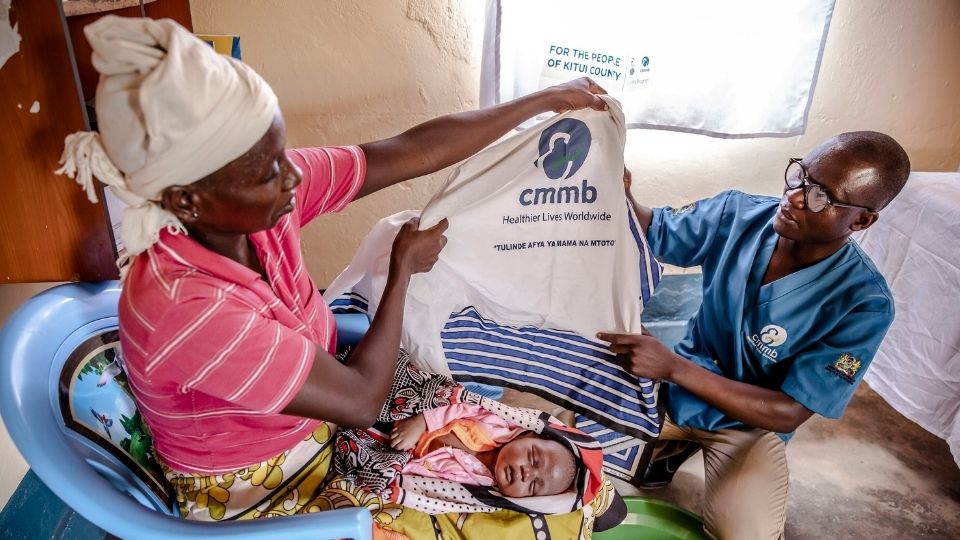 In full operation today, the facility provides critical care and resources to expecting mothers, offers access to safe deliveries attended by skilled health workers, and supports mothers and newborns in their first months of life together. Since opening, our team has witnessed the number of women seeking care and skilled delivery services double, in addition to an uptake in child health services like immunization, growth monitoring, and deworming.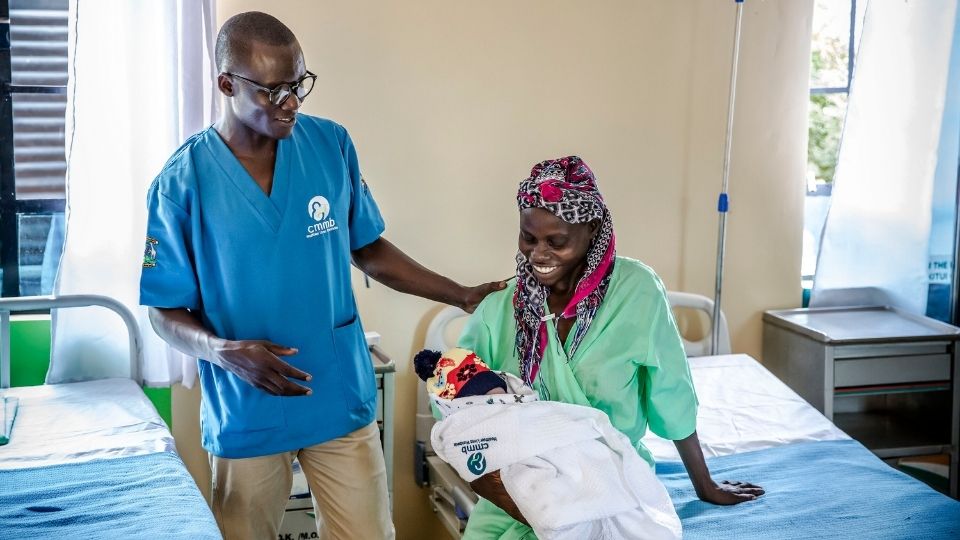 "Delivering my baby in this new facility has been a blessing," said a new mother, who recently received care at the facility. "I really lack the best words to thank CMMB for remembering us as a community after the long wait for modern maternity. Thanks, a billion times, for touching our lives. Indeed, there is hope for mothers in our area and beyond—asanteni sana [thank you]."