CMMB Welcomes Pope Francis to the U.S.!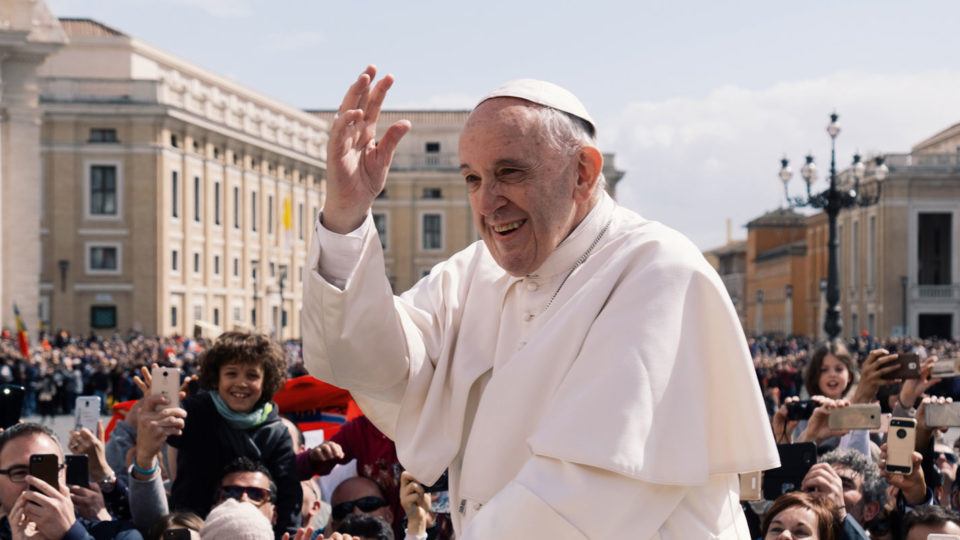 We warmly welcome His Holiness, Pope Francis to the U.S.
September 22, 2015 – Pope Francis has dedicated his pontificate to the poor and most marginalized. CMMB upholds his commitment by responding to the health needs of under-served communities since its inception as Catholic Medical Mission Board more than 100 years ago.
CMMB has a special connection to the Vatican through our partnership with the Good Samaritan Foundation. Since 2010, CMMB has partnered with the Vatican to ship more than $50 million of medicines and medical supplies to some of the most inaccessible places in the world, such as The Democratic Republic of the Congo, Somalia, South Sudan and Zimbabwe.
As we enter our second century, we are focusing our programs to more effectively impact the lives of children and mothers. Through the Children and Mothers Partnerships (CHAMPS) initiative, we are partnering with communities in need to address the leading causes of maternal and child death, disability, and illness.
Pope Francis said: "Charity that leaves the poor in the same situation as before is not adequate. True mercy – that which God gives and teaches us – asks for justice, asks that the poor find the way out of their poverty."
Our CHAMPS initiative implements a holistic approach that will address the direct causes of poor health – such as access to clean and safe water, healthcare facilities, and medicine – and provide women the resources, tools, and skills to be financially independent through our Nutrition and Economic Empowerment program, such as home gardens.
Learn more about CMMB's work in global health.
Get involved in our movement!