CMMB's Medical Donations Program Reaches the World's Largest Community of Refugees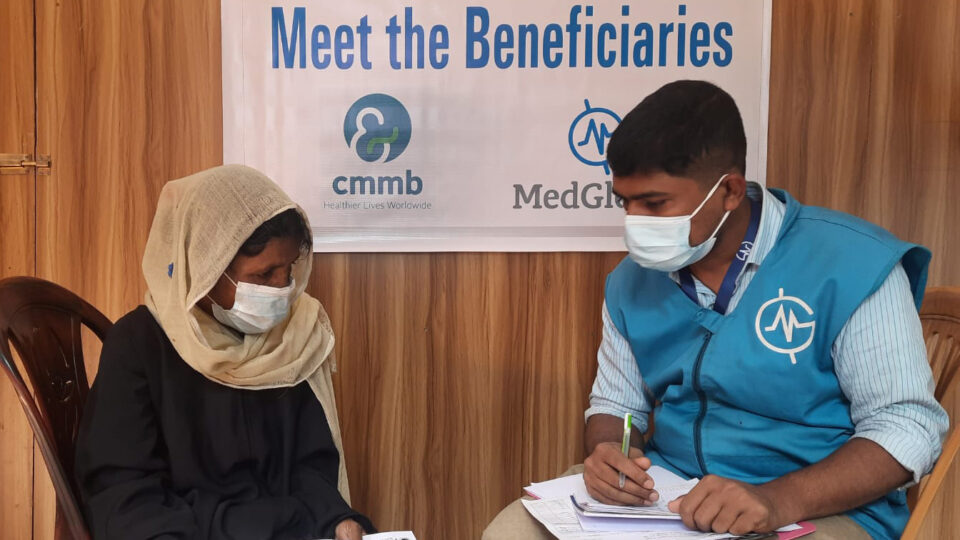 The last ten years have seen armed conflicts in country after country cause severe displacement of vulnerable people. These desperate migrations have been witnessed all over the world, from images of migrants fighting to cross the Mediterranean to people trapped at the United States' southern border. However, the largest single concentration of displaced people in the world is currently in Bangladesh, in the coastal village of Cox's Bazaar.
A Growing Refugee Crisis
The Rohingya Muslims are descendants of Arab traders who moved into the region centuries ago. They represent the largest percentage of Muslims in modern day Myanmar, and most of them occupy Rakhine State on the western edge of the country. There have been decades of violence against the Rohingya by the majority Buddhist government. Often cyclical in nature, based on swaying control of power in the capital, the violence has included rape, forced labor, and murder. This has frequently driven as many as 100,000 refugees to flee the country. In the Summer of 2017, the conflict entered an entirely new stage.
On August 25 of 2017, Rohingya militants launched offensives against 30 police posts. In response, Myanmar soldiers backed by Buddhist mobs swept in, burning nearly 300 villages and killing at least 6,700 Rohingya according to Médecins Sans Frontières (MSF). This estimate included 730 children under the age of five.
Massive numbers of Rohingya fled the Rakhine Region. Since their attackers were coming from the East, they had no choice but to head West and cross the border into Bangladesh. All told, over 900,000 have fled to Bangladesh seeking safety.
The government of Bangladesh, and the handful of NGOs who had already placed staff in the area to provide services to previously displaced populations, were immediately overwhelmed. Many of the refugees had seen friends and family killed and required psychological support. The sheer number of people required huge amounts of food, potable water, shelter, and other support like education for children. As a result of the close quarters and lack of medical attention, diphtheria tore through the camp through the end of 2017 and into 2018.
A New Reality, Driving Greater Need
In 2021, the military in Myanmar forcibly took power, overthrowing the democratically elected Aung San Suu Kyi. The ascendance of the very people who had destroyed the Rohingya's homes eliminated any hope of them returning in the foreseeable future. Over the past five years, an array of international and national NGOs, along with the government of Bangladesh, have poured resources into providing services that enable refugees to live with dignity. One of these NGOs is CMMB's consignee partner, MedGlobal.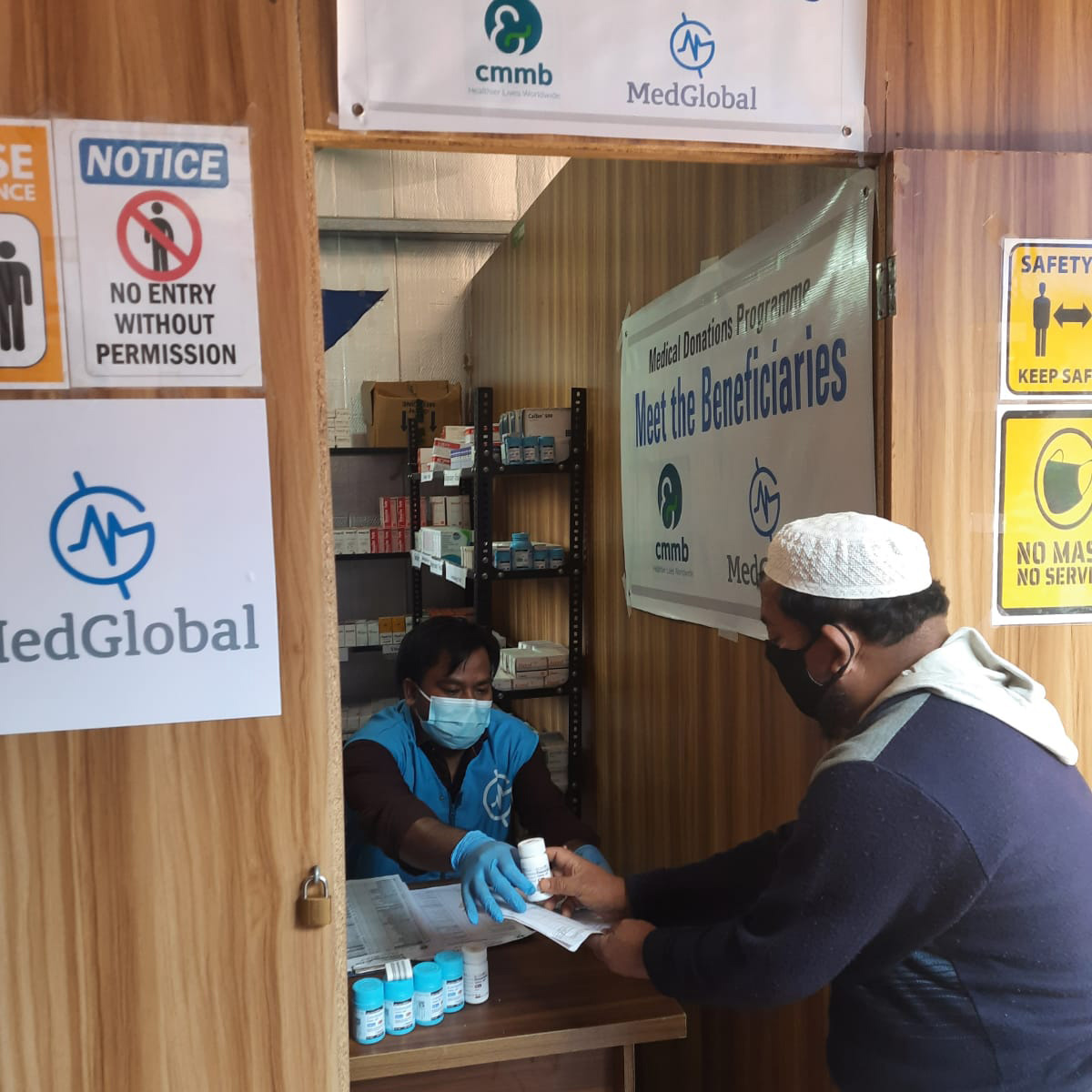 MedGlobal began supporting local NGOs serving refugees in Oct. of 2017. They have opened their own field office with local staff, and they have also sent over 100 international volunteers who provide medical care focused on maternal and child health, non-communicable diseases, sexual and reproductive health, mental health, and dental health.
There are very few opportunities for refugees to find jobs, so they struggle to stretch extremely thin resources. This means that they are often forced to choose between buying food or hygiene items for the family or seeking medical care. Free medical services like those provided by MedGlobal are crucial to people's ability to continue living a healthy life.
Stories of Hope from Bangladesh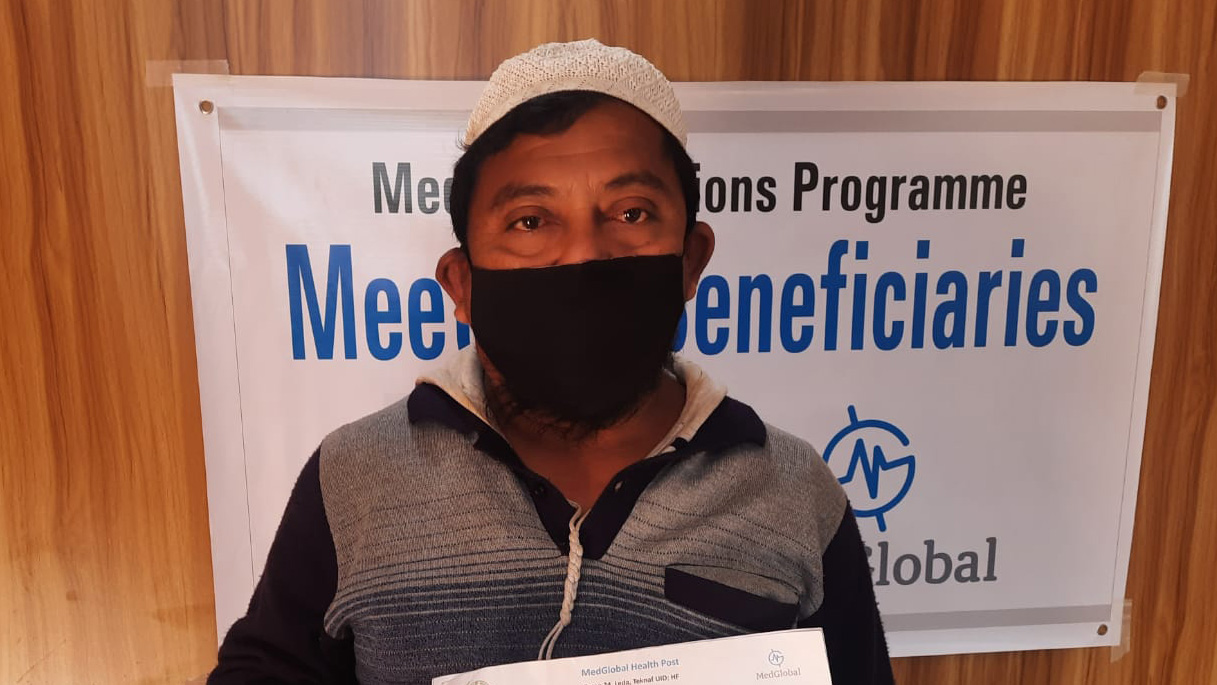 Shofiur Rahman is 53 years old. He fled Rakhine when the widespread violence started in 2017. He now lives in Camp 24, Teknaf, with his wife and  eight children. They live in a small, temporary shed and do not have a permanent source of income. In 2021, Shofiur began to experience joint pain in his hand. Over the next five months, this pain spread through his shoulder and down his leg, making day to day life increasingly difficult. In January of 2022, he visited a MedGlobal health post and was diagnosed with Diabetes Mellitus. The staff prescribed him glipizide, used to control high blood sugar in patients with type 2 diabetes, and they were able to dispense it free of charge from the CMMB donation sent by air to MedGlobal's Cox's Bazaar clinics in November 2021 for distribution to patients. Shofiur's diabetes has now stabilized, and his family is thankful that he is able to once again live pain free.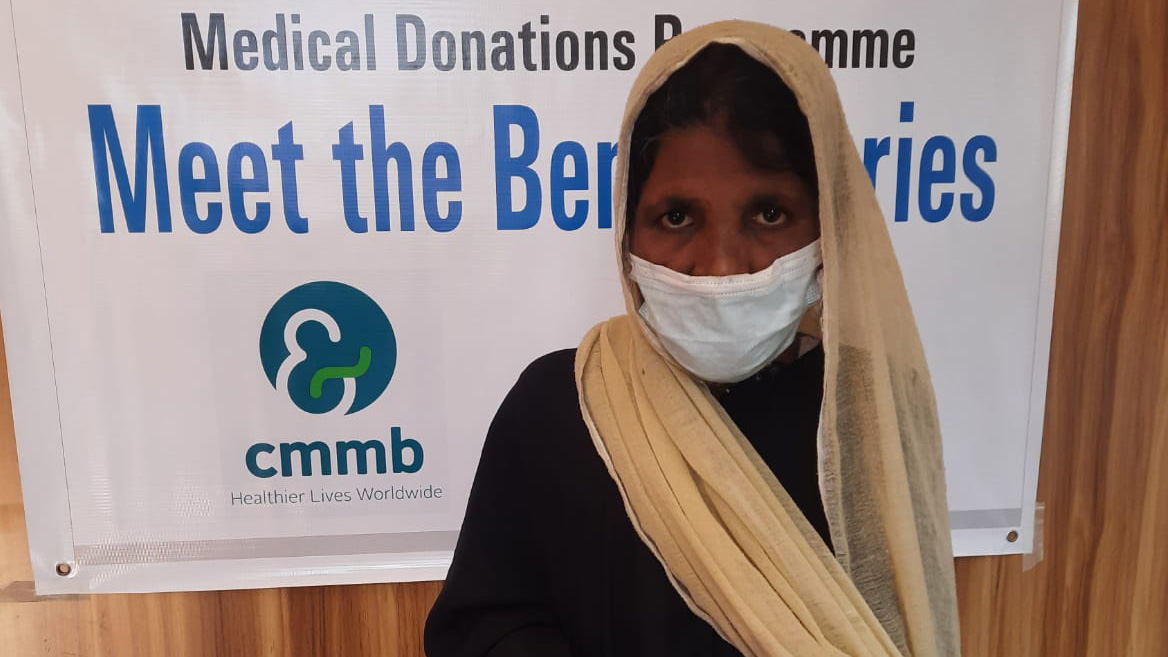 Hamida Bedum also fled Rakhine State when they violence started in 2017. Similarly to Shofiur, she now lives with her son in Camp 24, Teknaf, occupying a temporary shed for shelter. For months, she suffered from shortness of breath and physical weakness. When the condition did not improve, Hamida went to a MedGlobal health post and was given a CMMB donated device called Wixela Inhub, free of charge. This device treats breathing problems caused by asthma and COPD. With this product, and multiple follow up visits with MedGlobal's clinicians, Hamida was able to get relief for her symptoms.
It is hard to understand how many facets of one's life are impacted when they are forcibly displaced from their home. CMMB is blessed that we get to collaborate with impact-driven partners to help people in need around the world.
Help us support refugees and other vulnerable communities around the world.