Critical Medical Donations Support Healthcare in Liberia
By CMMB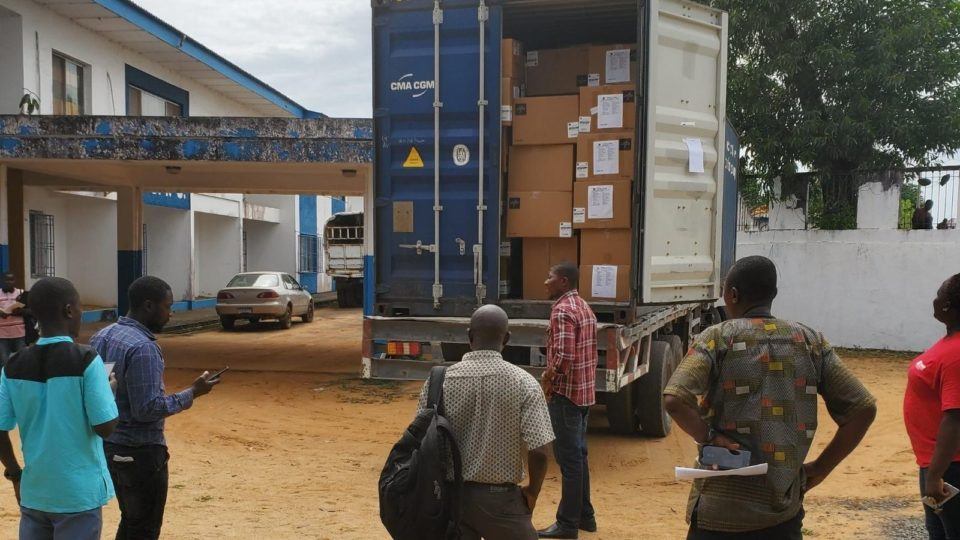 In February of 2020, CMMB's Medical Donations Program joined forces with Trembo National Association and Supplies Overseas Health and Hope (SOS) to ship medical donations to the West African nation of Liberia. The piece below explores our partnership. 
---
Liberia has faced decades of challenges recovering from two consecutive civil wars that tore the country apart from the 1980s until 2003.  On the Human Development Index, it ranks 181 out of 189 with 94% of the population living on less than $2 per day. The average life expectancy stands at 62 years for men and 64 years for women.
Responding to an immediate need
The 2014 Ebola crisis that hit Liberia, as well as neighboring Sierra Leone and Guinea, was yet another reckoning for the under-resourced nation. By the time the World Health Organization lifted the emergency status for the region in 2016, nearly 5,000 Liberians had died from the disease. It is estimated that even more perished from chronic disease or non-Ebola illness due to the massive halt the outbreak brought to an already inadequate national health system.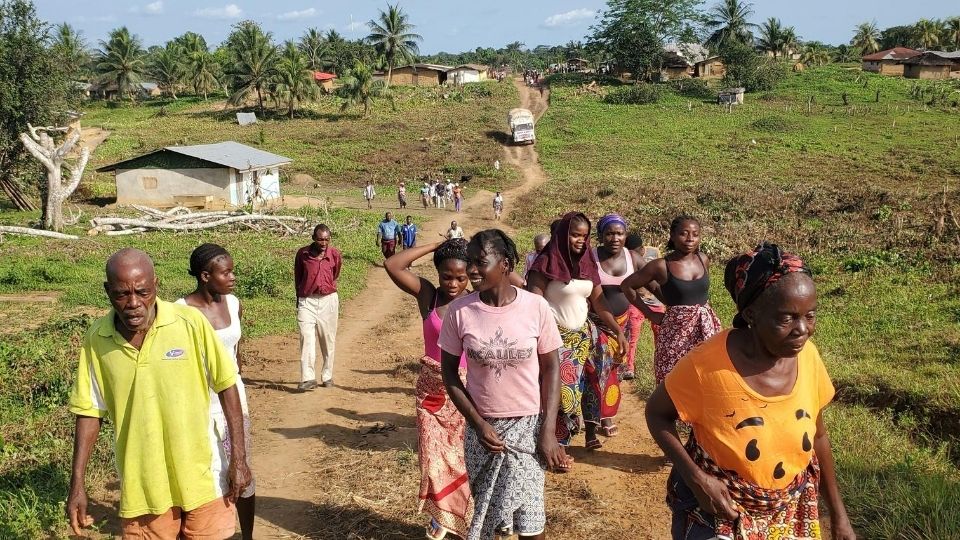 In 2014, Harry Kpoh, a Liberian living in Kentucky was tracking the Ebola outbreak with dismay. Rather than just watch, he determined that he needed to act, and began to organize the Liberian community in Kentucky and Southern Indiana to plan a response. They worked to collect enough medical equipment and supplies to fill a 40-foot container which they shipped to Liberia for distribution to facilities impacted by the Ebola outbreak. This was the begining of the Trembo National Association.
Joining forces
Five years later, Trembo National Association began to work within the community to put together a follow up donation. The group applied to Supplies Overseas Health and Hope (SOS) for a donation of medical equipment and supplies from US hospitals that had upgraded their facilities. Once the SOS donation was staged for overseas shipment, additional space remained. Trembo National Association conferred with their partner facilities in Liberia to understand what other needs they had, and all of them communicated an ongoing shortage of medicines. Trembo National Association then reached out to CMMB to place a request for a donation of the medicines identified by their partners.
After two calls between the three groups, CMMB approved the request and shipped a pallet of products including first aid kits, diabetes medication, hypertension medicine, WASH items, and analgesics which set sail for Liberia with the SOS items on February 13th. These products were donated by Johnson & Johnson, Breckenridge, and Cintex.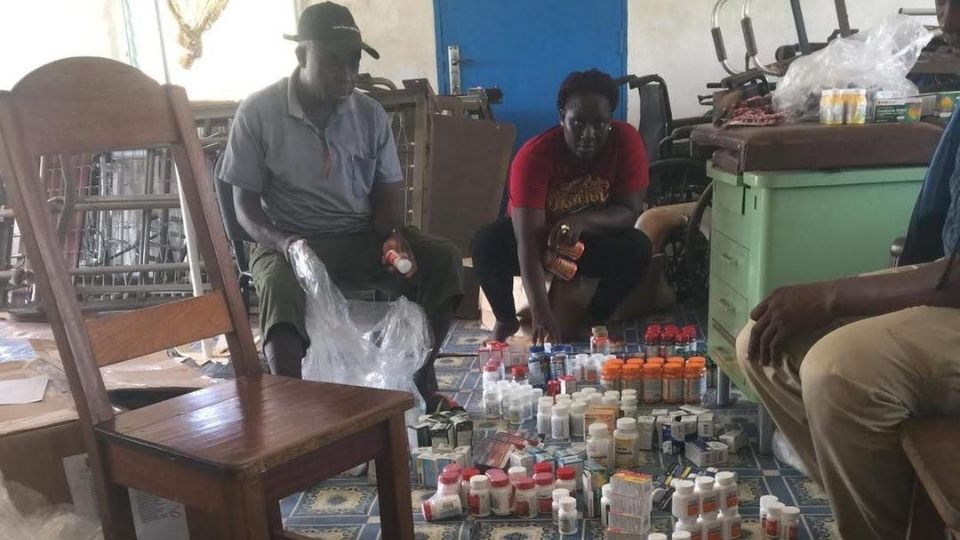 Arriving just in time
The container arrived in late March just as the world was tracking the spread of COVID-19. Harry travelled to the country in order to oversee the receipt and handoff of the shipment. He spoke with local health authorities and agreed to allocate a portion of the donation to Ministry of Health hospitals in order to help with their preparations for COVID-19. The receipt and handoff was covered in a news story for Front Page Africa.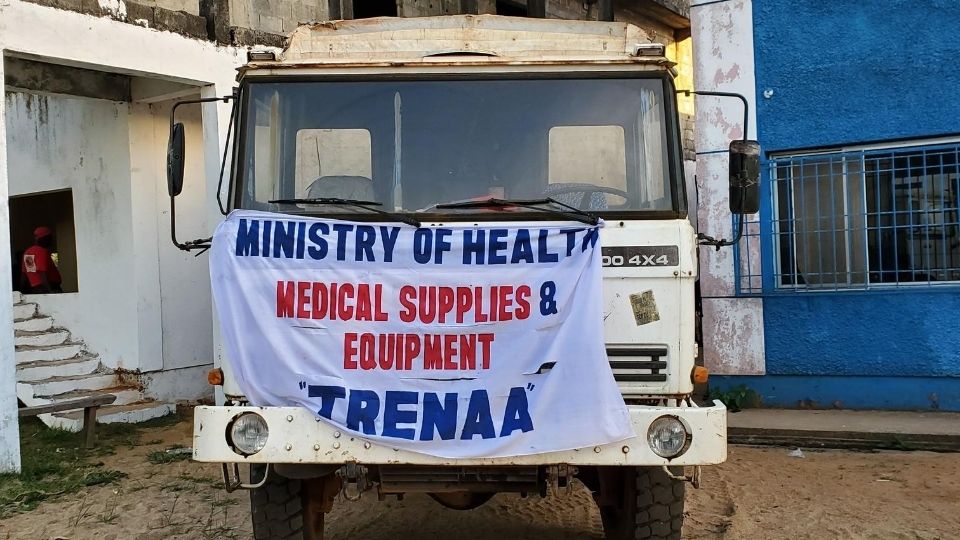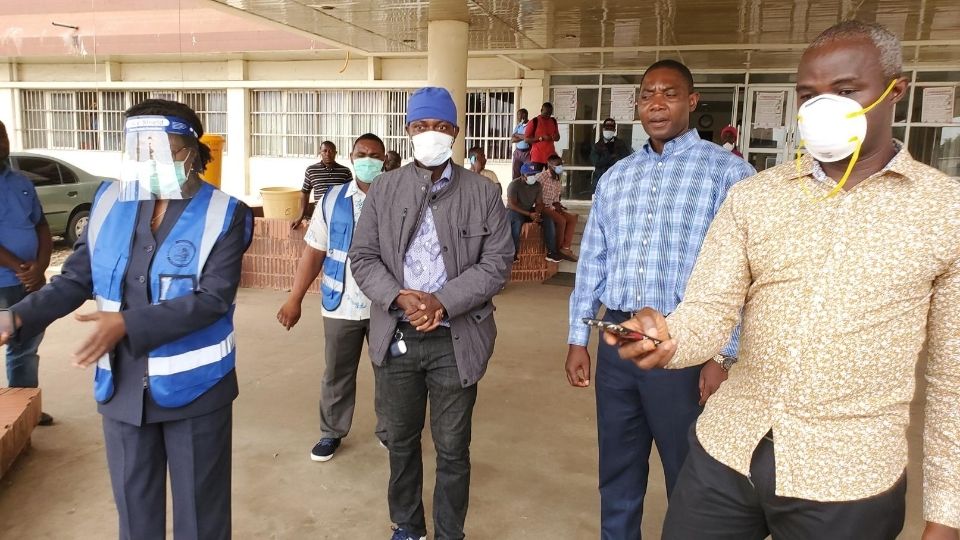 Teta K. Morris, the officer-in-charge for the Behwan Health Center where a portion of the products were allocated, said she was impressed. She had previously filled out numerous request forms for gift-in-kind assistance to support their operations, but the donations never came. She said she was very happy to see that the equipment and medicines actually arrive. She believed it would greatly assist her and her staff in the fight against COVID-19.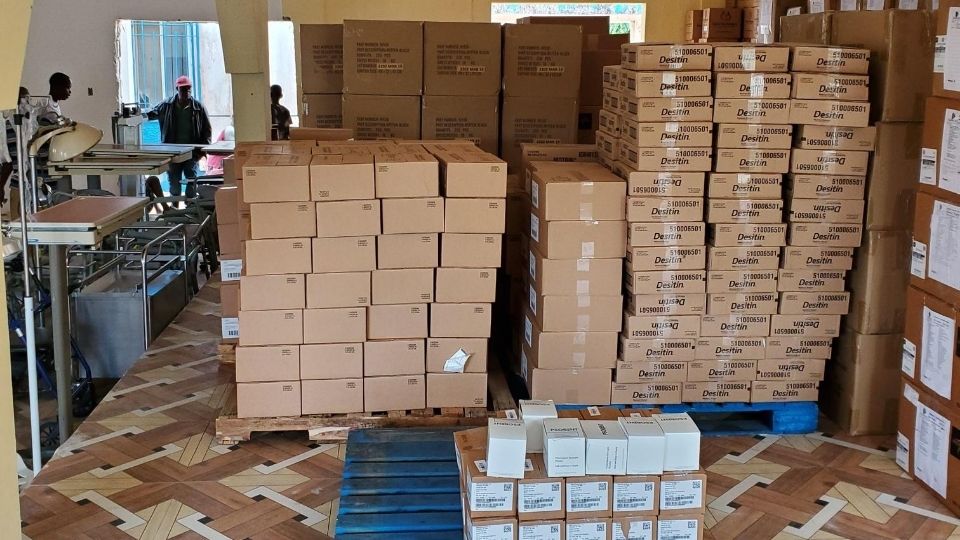 These continue to be challenging months for the world. However, by mobilizing networks to support those most at risk, we can all help to protect lives, and support the strength of communities.