Dick Day is Celebrating His Mother Because…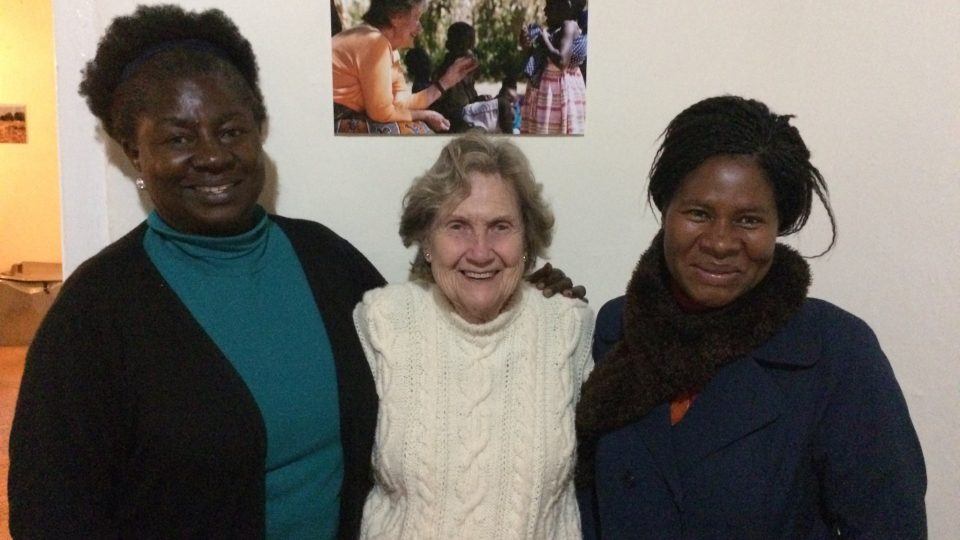 My mom's name:
Charlotte Day
I am

C

elebrating

M

y

M

other

B

ecause:
she is amazing in her love and care and compassion for others.
How my mother has inspired me: 
My mother has invested the past 65 years of her life in children – forty in the lives of her six children, and the past 25 years in the lives of thousands of poor, under-served, rural children of Malawi.
When my mom was 43 years old, my siblings and I ranged in age 16-20 years; she was looking forward to an "empty nest."  But, God wasn't finished with her yet – when He gave her a surprise gift of a fifth biological child, she followed it with the adoption of my youngest brother from Korea.
At age 60, my Mom accompanied my Dad to Malawi "for a year" sabbatical.  My mom was finally an empty nester.  But, God wasn't finished with her yet.  She pursued a masters degree in early childhood education and then began one of Malawi's first formal pre-schools.
25 years later, Charlotte Day still lives in Malawi – her adopted home, with my Dad.  She has started 20 rural preschools, providing cognitive development training, supplemental nutrition and lots of love to thousands of African children.
And, in her sunset years, my Mom began a support ministry to "gogos" – grandmothers who are caring for young children orphaned by AIDS.   At 87 years old, she still goes out every week to spend time with Gogos and to work with the preschool teachers.
God is not finished yet with this amazing women – my Mom – who personifies God's love and compassion. Thank you, Mom/Nana, for your love for your many children and for sacrificially pouring out your life on our behalf.
Two pieces of enduring advice from my mother, which she models:
1) God can't steer a parked car.
2) Never doubt in darkness what God has shown you in the light.