Celebrating a Champion of Equality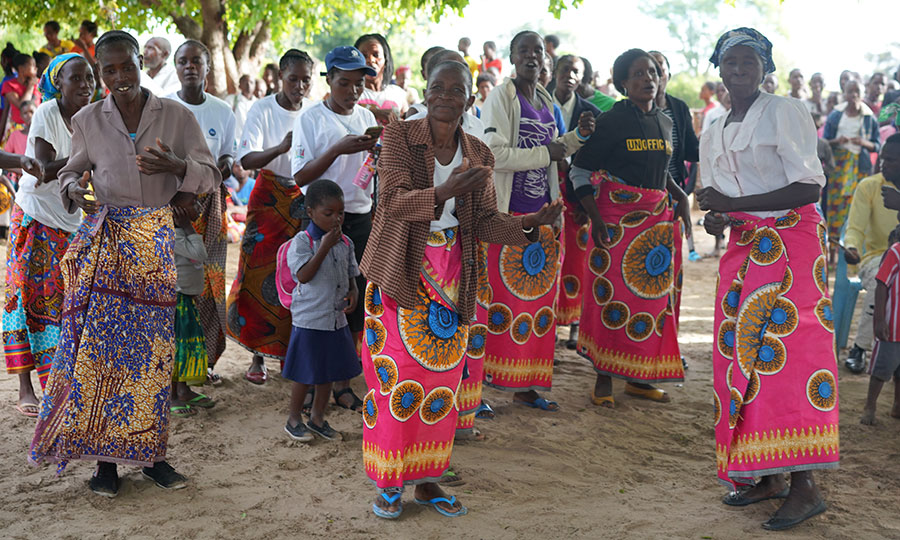 We believe in human dignity, respect, and equality for all. Unfortunately, far too many of the world's women and girls are likely to experience lack of health care, gender-based discrimination and even violence.
On International Women's Day, we celebrate the compassionate and dedicated women who are helping to change perceptions about gender and build a more equitable world.
One of these women is Cindy,* a trained CMMB-champion of change in Zambia. Cindy is on a journey to share empowering messages of gender-equality. She makes daily sacrifices, traveling by foot to support her neighbors near and far.
Cindy's commitment to equality is transforming lives. "I won't rest," says Cindy, "until I have contributed to healthy gender relationships." Cindy's passion for her calling is inspired by her own life experience. She and her husband once struggled in a relationship that, because of gender norms, wasn't equal. Then the couple started participating in a CMMB-supported program designed to challenge and change inequitable gender beliefs and behaviors. Now they have a "joyful marriage," says Cindy, based on mutual dignity, respect, and equality.
As a CMMB-trained community champion of gender issues, Cindy gives back by bringing joy to others. She encourages gender-related conversations among community members, stands up against gender-based violence, and advocates for positive social change.
During Lent, we share one journey. On this International Women's Day and beyond, let us open our hearts to the sacrifices of champions like Cindy and embrace the fight for equity. Your continued support helps Cindy remain steadfast on her journey.
With you, Cindy is building a more equitable world for us—and the next generation of change makers. Discover the progress Cindy and her fellow champions have already helped drive in our 2022 Annual Report.
*Name omitted for confidentiality.