There's so much more to see—Your Weekly Reflection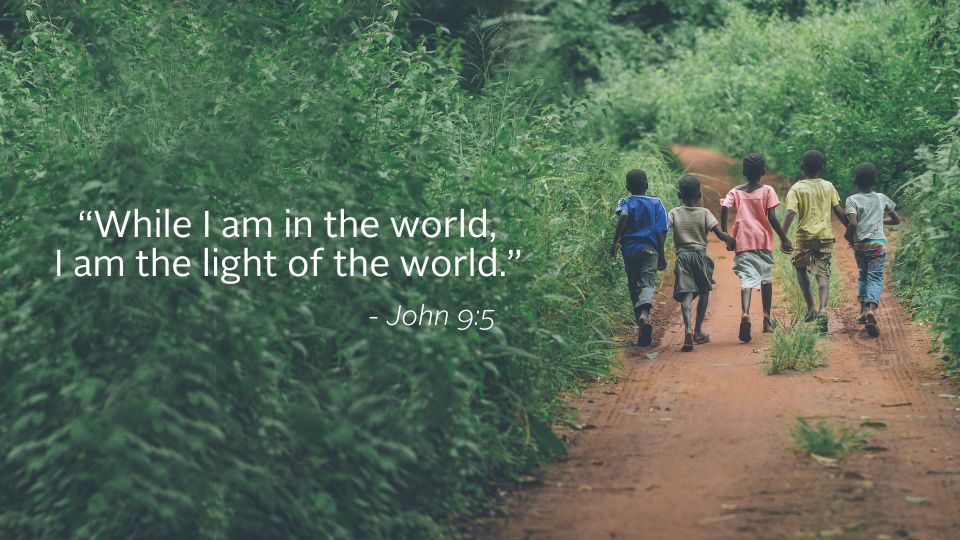 Subscribe to CMMB Weekly Reflection podcast on Apple podcasts and Spotify — and please leave us a rating and review. Sign up here to receive reflections straight to your inbox.
---
We return to the Gospel of John on this fourth Sunday of Lent. The events that unfold are both miraculous and insightful. It's through Jesus' words and actions that we learn there is more than one way to open our eyes and see the light.
In the Gospel, Jesus meets a man born blind. His disciples asked, "Rabbi, who sinned, this man or his parents, that he was born blind?" Jesus replied, "Neither he nor his parents sinned; it is so that the works of God might be made visible through him."
Jesus covered the man's eyes with clay and directed him to go wash in a nearby pool.  The man returned with sight.
People questioned the man on how such a miracle came to be, but when he told them, not all of them shared in his joy. While some felt awe, others, including religious leaders, felt frustration—even anger.
They could not see and accept the man's conviction that Jesus was a healer, and so they banished him. When Jesus learned of this, he went to the man and revealed the true meaning of sight.
Jesus said, "I came into this world for judgment, so that those who do not see might see, and those who do see might become blind."
Today's Gospel helps us understand that there is so much more to see than what's physically in front of us. We might see a church that stands tall. But if we don't open our eyes to our spiritual responsibilities as children of God, we will never see the collaboration, love, excellence, and respect that strengthen our faithful church community—and define the work that we do here at CMMB.
These pillars are CMMB's core values. And they are a source of light for us on our journey. They help keep our eyes open to the suffering of others and challenge us to address the root causes of their hardship. Click here to learn more about our core values and how they guide our work.
As we continue to journey together this Lent, thank you for keeping your eyes open with us. As Jesus' Resurrection comes closer, his light will shine ever brighter for us all.