World Water Day: A Community Transformed!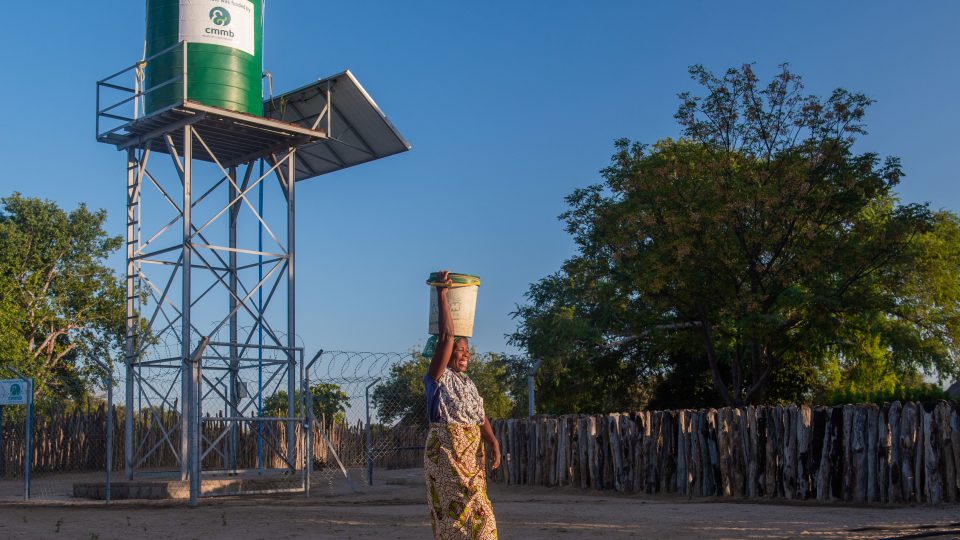 As you prepared for your day this morning, think back on the importance of water to your routine. From drinking what's left in the cup at your bedside, to brushing your teeth and washing up, have you ever worried that doing so could make you sick? While many of us have ready access to water that's clean and safe to use, much of the world does not—with sometimes deadly consequences. The truth is: Our global community is facing a water crisis.
On World Water Day, we share CMMB's commitment to bringing clean, safe water to people living in places where it's historically hard to come by. Here's how it worked in one community.
In a remote, dry region in Zambia, called Mwandi, your generosity made it possible for CMMB to construct the water system pictured above, complete with a borehole and watertank. Then the community stepped up to take responsibility going forward. They established a water committee to ensure the system remains in good working order. They also created a thriving tomato garden, managed by five women and five men. Together, they grow and sell the crops, saving the profits for future water system repairs and maintenance.
Thanks to you, this community now has a sustainable water source that helps them all stay healthy. They don't have to worry about water anymore, as you can see from Precious' smile!
This is but one example of how gifts like yours create transformative change—not just for today, but for generations to come. Together, we're ensuring access to clean, safe water and healthier lives worldwide.