More Than It Seems—Your Weekly Reflection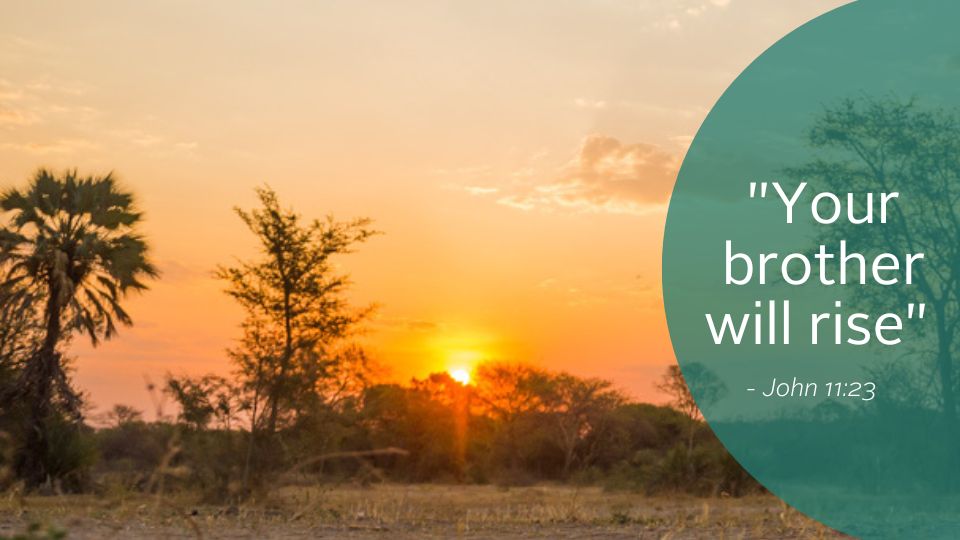 Subscribe to CMMB Weekly Reflection podcast on Apple podcasts and Spotify — and please leave us a rating and review. Sign up here to receive reflections straight to your inbox.
---
In today's Gospel, Jesus reminds us that not everything is just as it seems. There is often a deeper meaning to uncover. Our reading begins as Jesus learns that a dear friend and loved one, Lazarus, has fallen ill. Jesus waits two days before making the journey to visit his bedside. When he arrives, Lazarus has already passed.
Martha, the sister of Lazarus and Mary, says, "Lord, if you had been here, my brother would not have died. But even now I know that whatever you ask of God, God will give you." Jesus tells her, "Your brother will rise."
At Jesus' command, Lazarus rose from the dead—and all were amazed. Lazurus' resurrection is not just a miracle. It is a window into our faith, foreshadowing the death and Resurrection of Jesus and the promise of eternal life to those who believe.
How can our Gospel guide us through the events of today? For us at CMMB, it serves as a reminder that no health challenge is just as it seems.  That's why we strive to understand the compounding problems that keep a pregnant woman from safely delivering at a hospital or cause a child to become malnourished—they are vast and they are complex.
And so, our solutions are holistic and collaborative, with the intention of sustainability. We work within communities to understand the issues and implement tailored programs that work. They don't drive change overnight—no solution can. But they are building the foundation for lasting change and generations of healthy futures. Learn more about our holistic approach to health around the world.
Together, inspired by our belief in the Easter message, we're changing the lives of women, children, and their communities.