Find the Disciples in Your Life — Your Weekly Reflection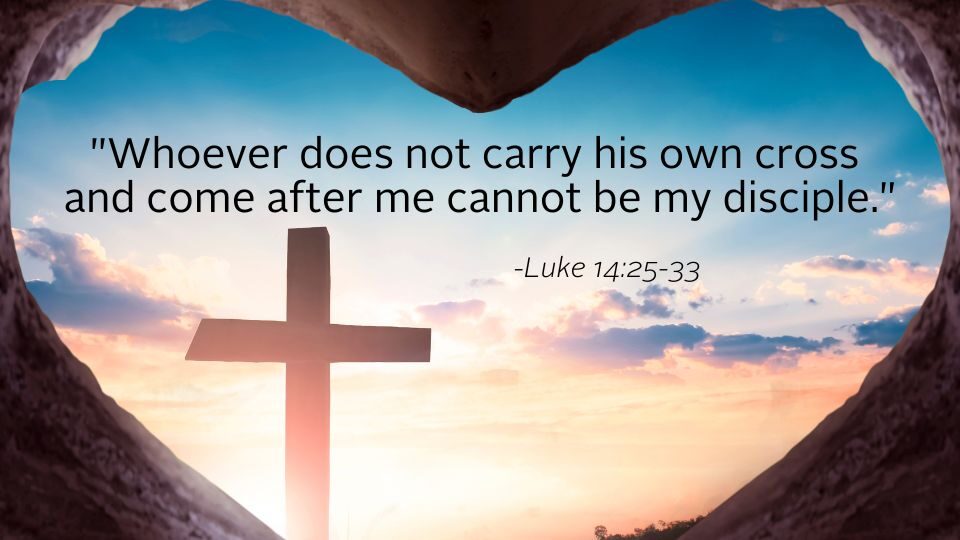 Subscribe to CMMB Weekly Reflection podcast on Apple podcasts and Spotify — and please leave us a rating and review. Sign up here to receive reflections straight to your inbox.
---
We will begin today's reflection with a question: What does discipleship mean to you? As we consider today's Gospel reading, let's reflect on Jesus' expectations of discipleship. Who in your life embodies them? 
For Jesus, discipleship is defined by sacrifice. Those who commit to following in his footsteps, must put his mission before all else. He stresses that loyalty to God must come above loyalty to all others. Jesus' words might seem harsh. But let us remember that when we commit ourselves to God, we commit ourselves to a life fulfilled with faith; a life where challenges are met with guidance; and a life where prayers for those we love are answered.  
At CMMB, when we think of people who embody Jesus' expectations of discipleship, community health workers immediately come to mind. Every day, these individuals make incredible sacrifices to deliver lifesaving services to mothers and children living on the fringes of care—and they do so while expecting nothing in return.  
Community health workers like Victor  in Kenya are helping save lives in their community. Victor's powerful words show his perseverance, unmatched compassion and commitment for the community he serves: 
"There were beliefs in the community that were keeping mothers from delivering in the health facilities. Being able to come in as a community health worker and educate them on the importance of facility delivery is motivating. It is also inspiring to see the improvement I am contributing to, like the reduction of maternal deaths. 
As a believer, I want to continue helping my community. Just as God helped people, I should do the same. My hope is that through continuous education, we will not have people failing to come to the facility because of negative cultural beliefs. I hope people will be educated enough to have behavioral change and good health. Because when we have good health, we will have development." 
We encourage you to read our recent impact report, where you can meet more community health workers like Victor and feel inspired by their hopes for the communities they serve. 
Portions of today's reflection were adapted from and inspired by the
Loyola Press Sunday Connection
.