A Doctor's Passion Brings Hope for Haiti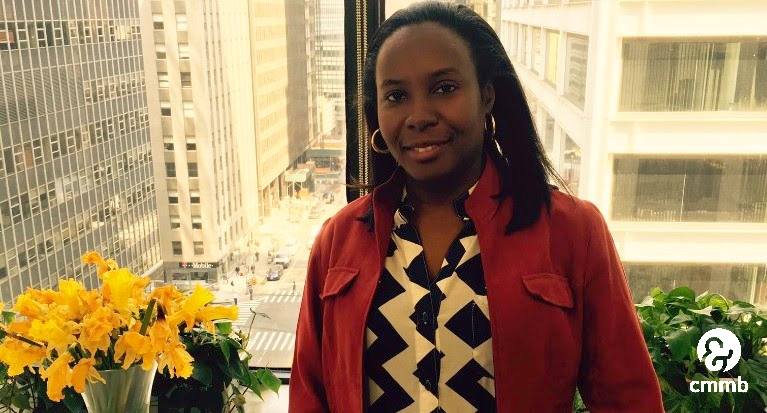 Dedicated to Improving Public Health in Haiti
Dr. Syndie Saint-Hilaire, CMMB's program manager in Haiti, has dedicated herself to helping improve the lives of the most vulnerable women and children in her community. Here she shares more about what brought her to CMMB, what motivates her and why she thinks she is lucky to be doing the work she does.
Q: How did you get into public health?
Before joining CMMB I had my own private practice as a pediatrician in Port-au-Prince, where I also worked for the General Hospital. But I saw so many people dying of preventable diseases! So I dedicated a lot of my free time reading and researching into public health. This sparked my initial interest in the field, but it was the intensity of my practical experiences that confirmed it was where I belonged.
Q: Can you tell us more about these practical experiences?
You see I served families in my community, the majority of whom came from extremely disadvantaged areas – people with very low salaries, from broken homes and lacking access to health care. The average daily wage of a Haitian is $1.80! Some mothers would come in with their children who were almost dead; children so deprived of the nutrients they needed that they could hardly hold their heads up. Everything comes to a halt when the patient in your clinic is a child struggling to survive.
These mothers, like most, wanted the best for their children, but they did not know what that looked like or how to give it to them. Beyond that, many lacked the financial resources to provide their children with what they needed to be healthy.
For all these reasons and many more, I thought to myself, there must be something that I can do. I decided that the best way that I could help my community, was being involved in educating women; to empower them so that they can take better care of themselves and their families. You probably know the saying: 'if you educate a woman, you change a nation.' I strongly believe that education is the key. When you know what to do, you know where to go and you can make change happen
"I'm motivated by the moms who have no money, resources or education but who want a better life for their children."
Q: How are you helping to educate women in your community?
I am involved in promoting and running the Mother's Club, which provides mothers with critical information to keep themselves and their kids healthy. This includes the promotion of key family practices like breastfeeding, vaccinations, deworming and improving diet. I am also the manager of the Children And Mothers PartnershipS (CHAMPS) program. Our team believes very strongly in the transformative role of women in their families and communities. The CHAMPS model partners long-term with disadvantaged communities to build capacity. It takes time, but the aim is to help people learn how to take care of themselves rather than relying on others. Prevention is the key and by helping women to develop the knowledge, tools and skills they need, we empower them to be their children's first line of defence.
Q: Would you like to have your own practice again?
I love being a pediatrician, but I have found a new purpose and way to serve my community. I am able to continue passionately serving the women, children and families where I live in a way that can have a much bigger impact. I really believe what Benjamin Disraeli said that, "the greatest good you can do for another is not just share your riches, but reveal to him his own", but in this case I can help HER find her riches as a woman and a mother.
Q: What is your hope for the future?
To realize myself, raise my children properly and finally when I retire with my husband to be proud of something that I did. To leave something that will be visible to others – something that will be important for Haiti.
Q: What are you thankful for?
I thank God because I am a happy person. I am happy with what I do. I know many people are not and so I am thankful to God for all that I have. Even though I want more, I am happy to grow from what I have now.
Q: If you could have lunch with anyone, who would it be?
The Pope. I think he's a deep and intense thinker. I believe that in talking to him I could find myself and connect more deeply with my spiritual self.