Ensuring Recovery: Feeding the Hungry
By Kathleen Hartmann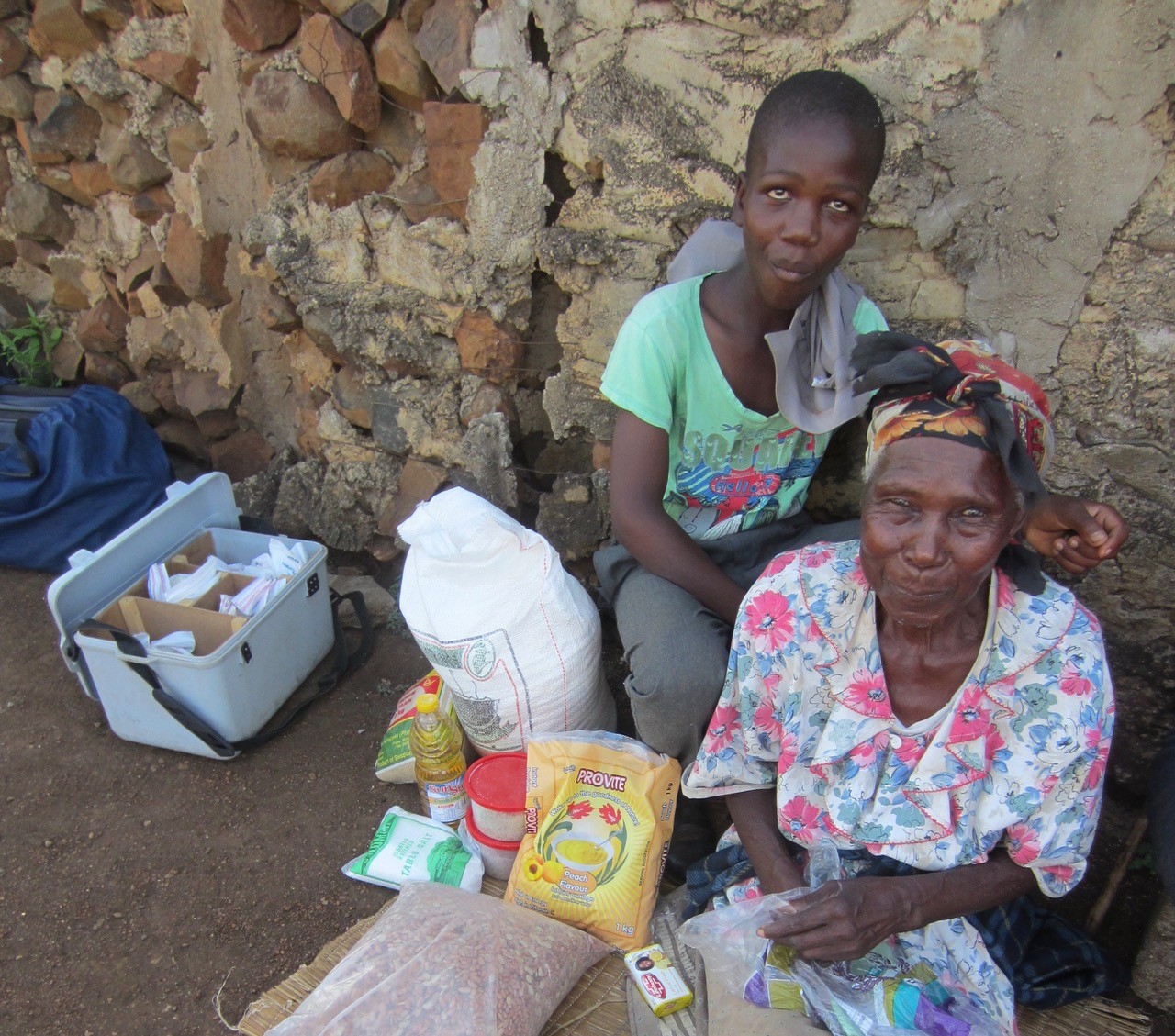 For nearly two decades, Kathleen Hartmann has brought hope and dignity to the people of Swaziland. Joined by her husband, Dr. Al, and a dedicated team from the Good Shepherd Mission Hospital, Kathleen administers home-based care to the sick and the elderly, restoring dignity to those living at the periphery of care and in the depths of extreme poverty. 
Recognizing the importance of proper nutrition for good health, this letter from Kathleen reminds us that much more goes into restoring a patient's health than medicine alone.
---
For I was hungry and you gave me food, I was thirsty and you gave me drink, I was a stranger and you welcomed me. – Matthew 23:35
To all of our supporters,
Two years ago we initiated the emergency nutritional support policy.
The policy is designed to support Good Shepherd Hospital patients in the Lubombo community, by providing them with enough food to facilitate recovery from illness, prevent relapse, and improve treatment adherence.
The combination of poverty, poor food supply, and a high prevalence of disease leaves the population of Lubombo incredibly vulnerable. Below are some important numbers from the World Food Program's Vulnerability Assessment Report:
63 percent of Swazis live below the poverty line
26 percent of Swazis are HIV positive; of these 38% are pregnant women
11 percent of people on HIV treatment and 33% of adults on TB treatment suffer from mild and moderate acute malnutrition, which links to higher mortality rates and poorer treatment results than patients with a healthy weight
3 out of 10 children in Swaziland are stunted, or irreversibly short for their age
30 percent are orphaned or vulnerable, leaving them in a very risky situation
40 percent of the adult workforce are stunted as children, making it harder for adults to work and recover/manage symptoms from diseases like HIV and TB
Observing the perpetuating cycle of illnesses and poor recovery in patients who did not have adequate food, led us to believe that a nutritional support program was essential. Below are some photos of recent recipients. Each family or individual has a unique story and a great need for improved nutrition:
Some are the elderly with no source of income or food 
Some are the only caregiver for a sick family member and cannot leave to find work
Some live in the hardest hit areas of the drought so there has been no harvest
Some are just too ill or disabled to find food or live in a homestead with so many people there is not enough food for everyone
Some are Gogos – an affectionate term for grandmothers – who have grandchildren to care for but have no source of food or funds/ability to plant a garden
All the photos below are homesteads burdened by poverty, drought, and/or disease.
We are very aware that our emergency food packs do not solve all of their problems, but they do provide compassion, concern, and they bring a little bit of hope to people. It tells them they are not alone in their struggles.
We try to find more sustainable sources of assistance when we identify families in need. It is certainly not a perfect system but we feel it is a good use of our donors' gifts, even if its relief is short term.
I hope you agree!
 – Kathleen Hartmann