Expanding Access to Care in Rural Haiti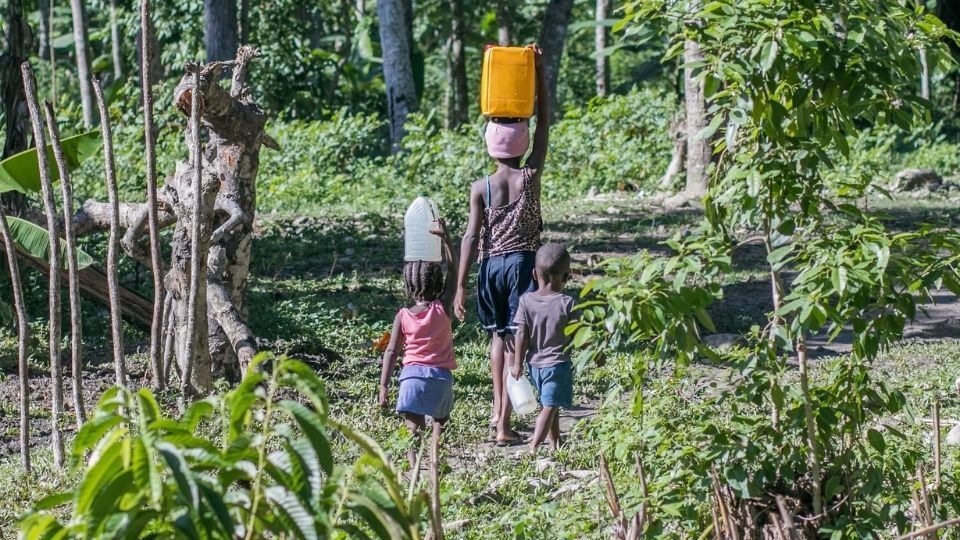 The Sarepta International Foundation was founded by Father Geordani Jean Baptiste in 2010 shortly following the earthquake that devastated Haiti in January of that year. It was while taking part in relief efforts that he met Randy Moore, a registered nurse from the US who had come down to northern Haiti shortly following the earthquake. Randy was running a wound clinic out of a city gymnasium that was receiving busloads of victims unearthed from the rubble every night. Fr. Geordani was helping deliver food to the patients and staff of the clinic. The two met and in conversation Fr. Geordani told Randy about his newly formed NGO as well as the nearby unused operating room at L'Hopital St. Francois.
They saw an opportunity to work together to provide ongoing care that would outlast the 24-hour news cycle of the disaster.
A Growing Impact
Four years later in 2014, the Foundation was able to upgrade from L'Hopital St. Francois after finishing construction on their free-standing new facility, the Sarepta Hospital. The facility is located in Cap Haitien, one of the largest cities in the region on the northern coast of Haiti. It was designed as a referral facility to provide more advanced care to patients in Cap Haitien as well as the surrounding villages. It now employs a staff of 68 people and sees over 14,000 patients annually. Since the facility's opening, they have recorded a 40% increase in patients coming to the Sarepta Hospital regularly to seek care.
Fr. Geordani, Randy, and their team quickly realized that one of the main obstacles to operating as a true referral facility was the difficulty of travel for residents of the surrounding villages. The roads in Haiti are winding, difficult, even impassable at times and the vast majority of those in greatest need of care have few transportation options aside from going on foot. A trip to the clinic to get minor or even severe symptoms evaluated and treated could require a days-long journey each way, one which few can afford to make.
Since 2010, Sarepta has organized mobile clinics to bring healthcare to villages throughout northern Haiti and try to address this obstacle. These missions were initially scheduled sporadically. Sarepta was only able to conduct them when medical teams from the US were visiting—three to four times per year maximum. Additionally, they didn't have the funding required to purchase all the medicines needed to adequately treat patients.
An Opportunity to Help
CMMB started working with Sarepta in 2019 after receiving outreach from Fr. Geordani and Randy. CMMB's Medical Donations team first conducted several preliminary calls with the Sarepta staff to gauge the needs as well as their plans and logistics for distribution in their local network.
The need was clear, as the organization was spending thousands of dollars weekly to acquire medicines and medical supplies while still falling short of the known needs of those they served.
Additionally, some of the products that were most critical to treating common chronic diseases in the patient population, such as statins for blood pressure, were simply unavailable in the region. After rigorous vetting by CMMB, Sarepta was approved to receive medications and supplies from the Medical Donations Program.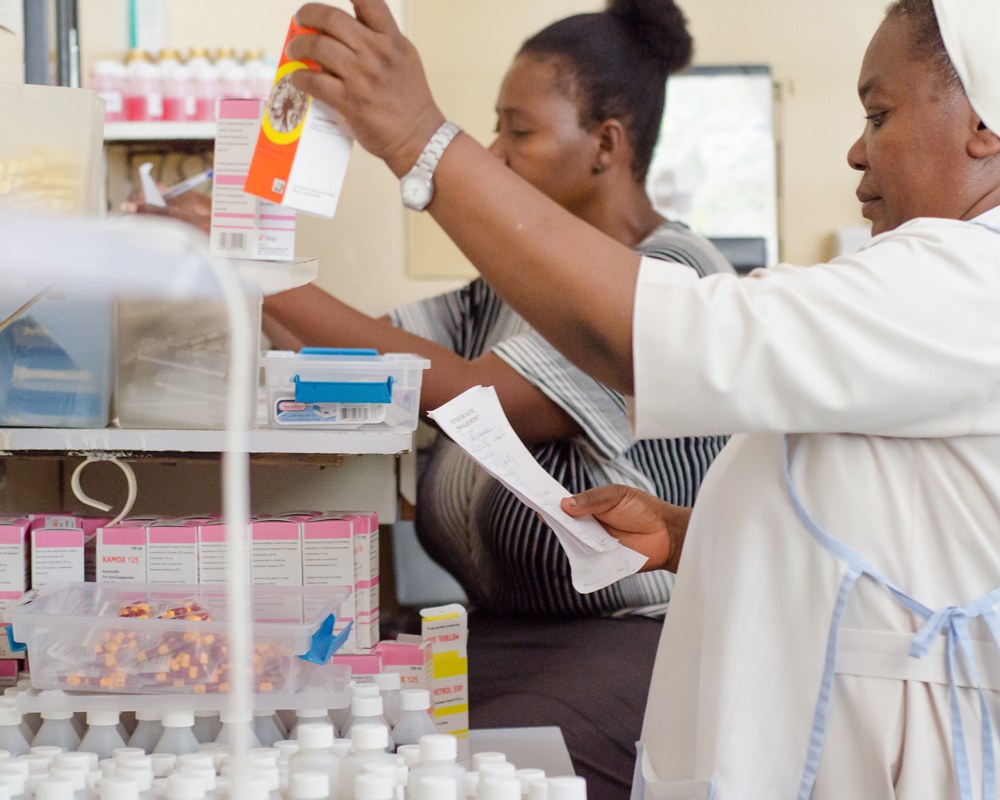 A Meaningful Partnership For Change
While CMMB's staff understood the need on the ground where the products were going, we had no idea how Sarepta would be able to leverage this support to have such great impact.
Through intentional programmatic strengthening, Sarepta now conducts between 12 and 18 mobile clinics every year. Not only this but the missions are staffed entirely by local Haitian health practitioners.
These trips typically have 3-4 doctors, 4-5 nurses, 3-4 pharmacists and even bring diagnostic units to conduct on-site testing. Mobile clinics typically see a minimum of 200 patients every day of operation. Every shipment that CMMB sends to Haiti for Sarepta is typically followed with photos of the teams transporting the products through mountainous winding trails or crossing rivers by foot on the way to conduct a mobile clinic. The Sarepta staff stays in close communication with other health facilities in the area, and they never hesitate to share some items if they learn of shortages or critical need.
Back in Cap Haitien, Randy estimates that as high as 50% of the budget that the hospital allocates to purchasing medicines is now offset by CMMB donations. This has allowed the facility to invest in other critical aspects of their programming, especially their staff.
Rural Haiti is no easy place for a nonprofit to work. The Sarepta Foundation is using creativity, partnership, and compassion in order to expand access to care for all those in need. CMMB looks forward to continuing to provide support for this critical mission for years to come.