From Long Island City to South Sudan with Love: CMMB's First Kitting Event
By CMMB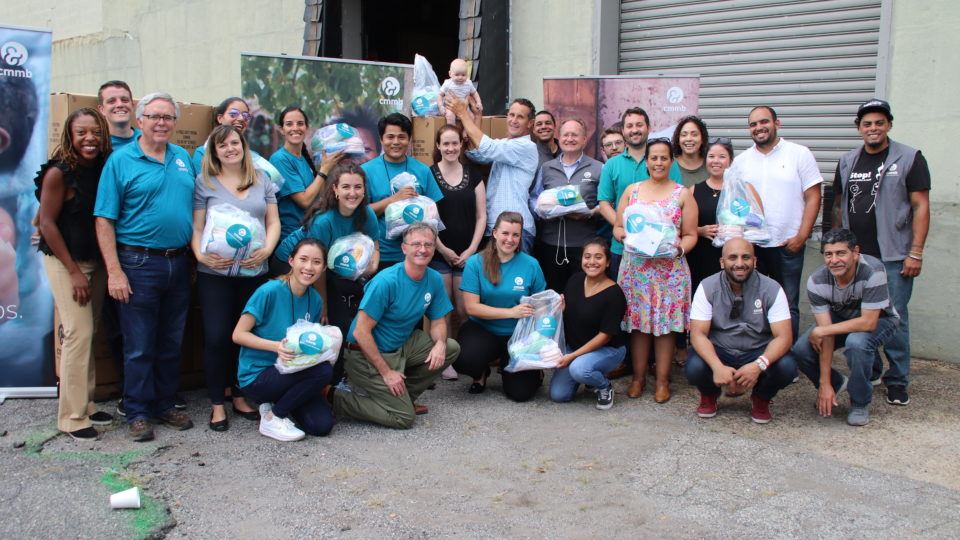 On October 2nd, CMMB staff came together at our Long Island City distribution center for a very special event— a kitting event, to be specific! Together, 30 staff members put together 500 Safe Birthing and Newborn kits to be distributed through our Safe Motherhood project in South Sudan. You may be asking, "what is a Safe Birthing and Newborn Kit?"
Safe Birthing and Newborn kits are packages to be used by skilled birth attendants, mothers, and babies during and after delivery. The kits include two packages: a package for birth attendants and a welcome package for babies and mothers. The package for birth attendants contains the essential equipment to allow for a sanitary and healthy birth. This includes: razor blades, sterile gloves, gauze, an umbilical cord clamp, and other items for safe deliveries. The welcome package for babies and mothers includes receiving blankets, a baby shirt and cap, sanitary pads, and other items to help welcome a child into the world. Both packages are packed together and boxed up to be sent to South Sudan, where they will be used to ensure happy and healthy deliveries.
While the supplies in the kits may seem basic,they truly save lives. 
South Sudan has some of the highest rates of maternal and infant mortality in the whole world. According to UNICEF, less than 20% of births in the country have a skilled birth attendant present. Supplies in these kits decrease the likelihood of complications due to unsafe birthing conditions and give birth attendants the basic tools they need for safe deliveries. The kits also serve as an incentive to get women to come to the health facility to give birth. For some women living in rural and impoverished communities, seeking care can seem overwhelming. These kits give women a reason to go to the health facility, knowing they will receive clothes and other items for their new baby.
We were very excited to be joined by Sarah Rubino, former CMMB volunteer nurse midwife in South Sudan, and her three-month-old baby boy, Max! Sarah, who witnessed the tragedy that can result from lack of medical supplies and safe birthing practices, gave a presentation on the many mothers and newborns she met during her time at St. Therese Hospital.
Scroll to see a photo diary from the day and many smiles from our team!
Dick Day, SVP Programs, discusses the importance of the Safe Birthing and Newborn kits to the team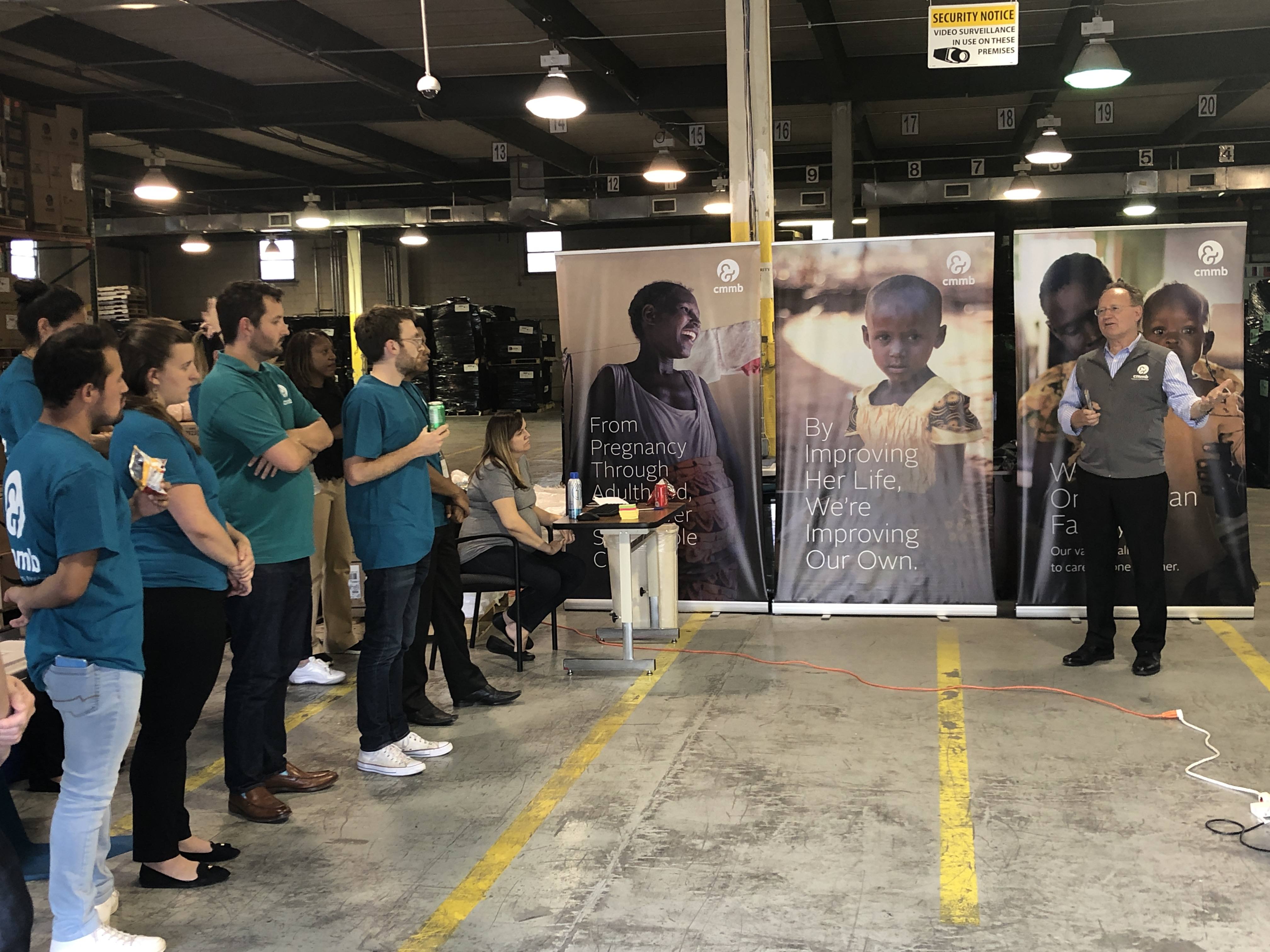 Baby Max and CMMB President  CEO, Bruce Wilkinson oversee assembly lines!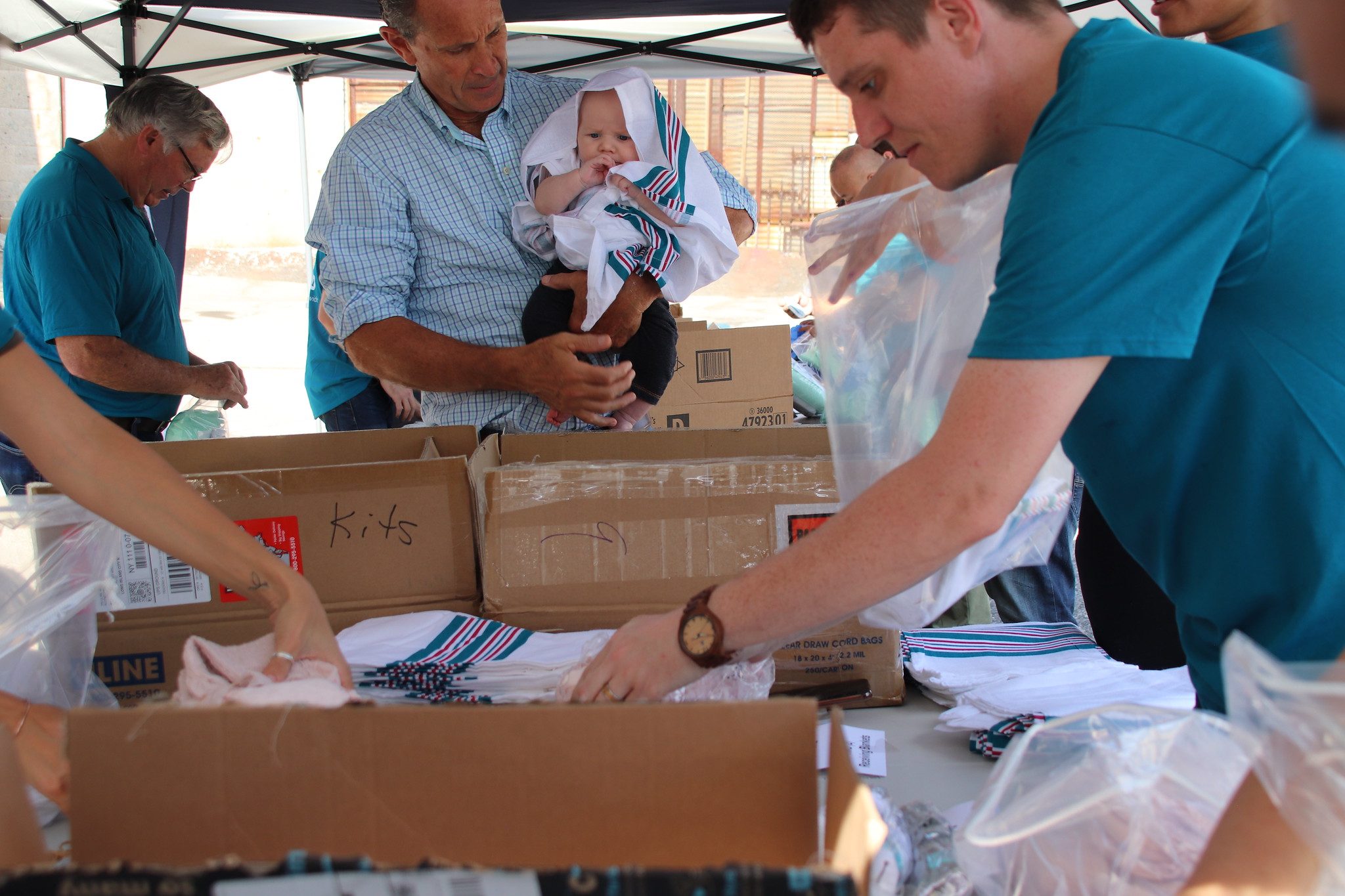 Part of the team assembles the packages for skilled birth attendants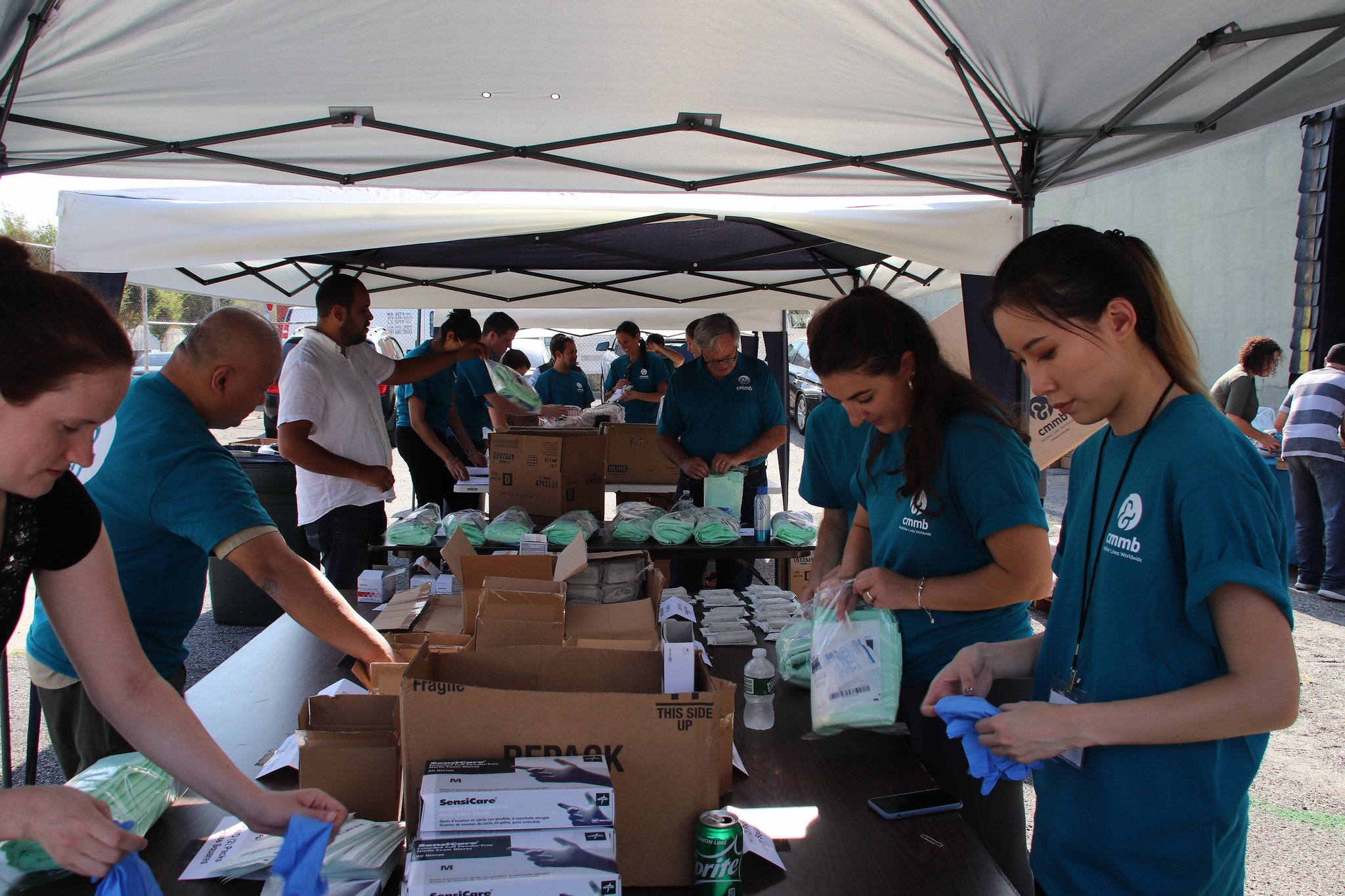 The other half of the team assembles the welcome packages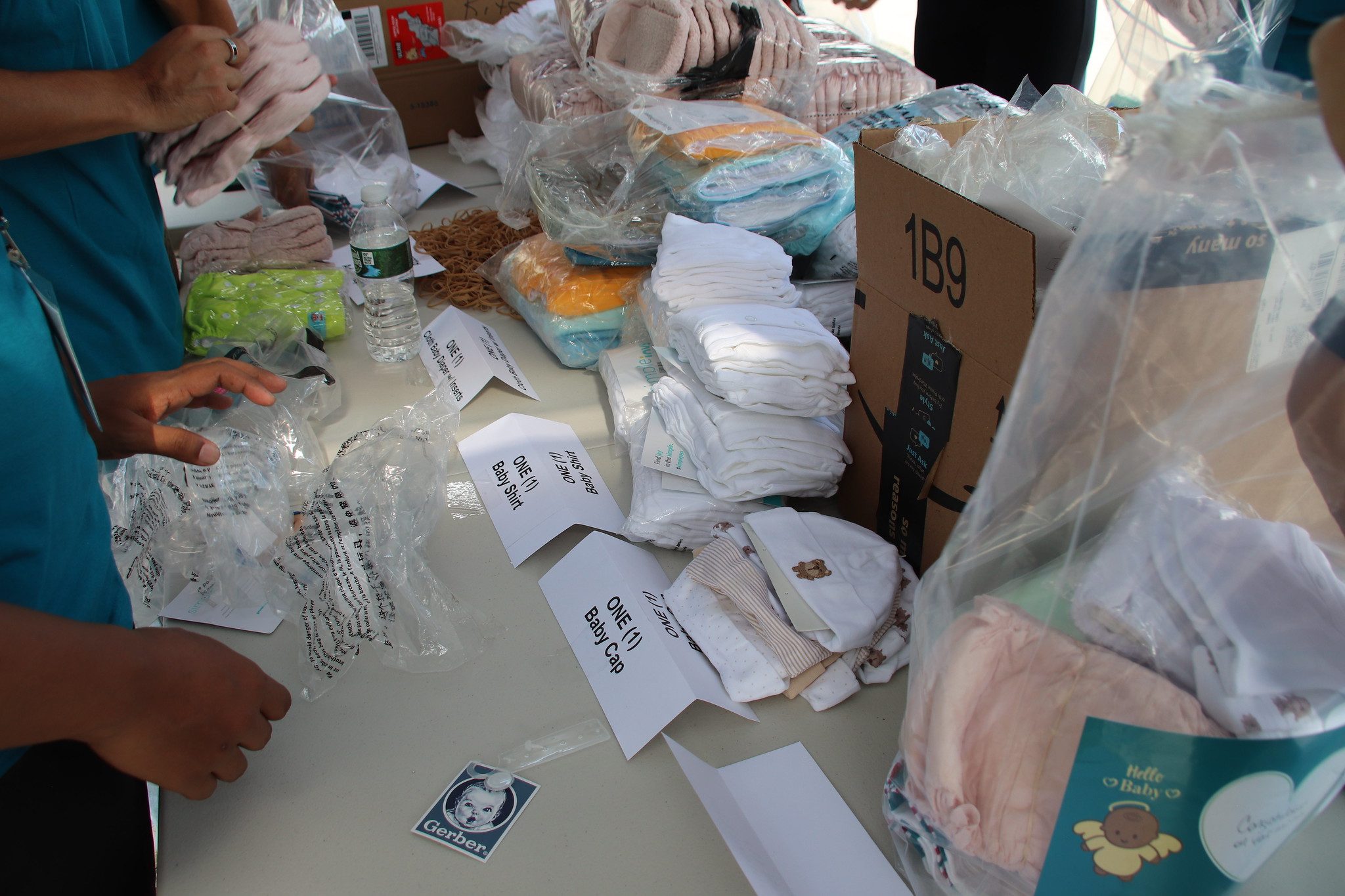 Every welcome package includes a hand-written note of encouragement for mothers from a CMMB staff member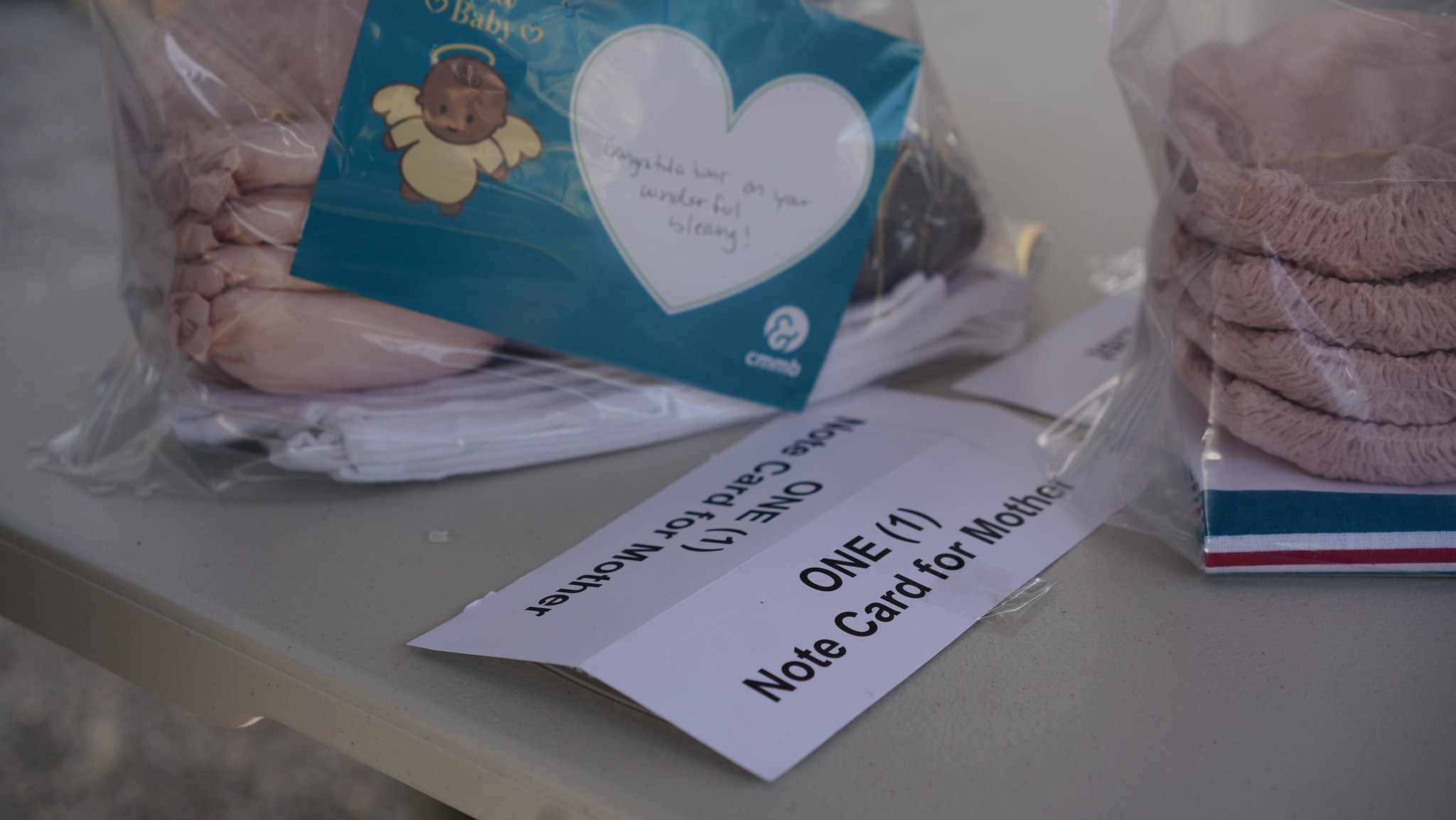 Assembly lines can be fun!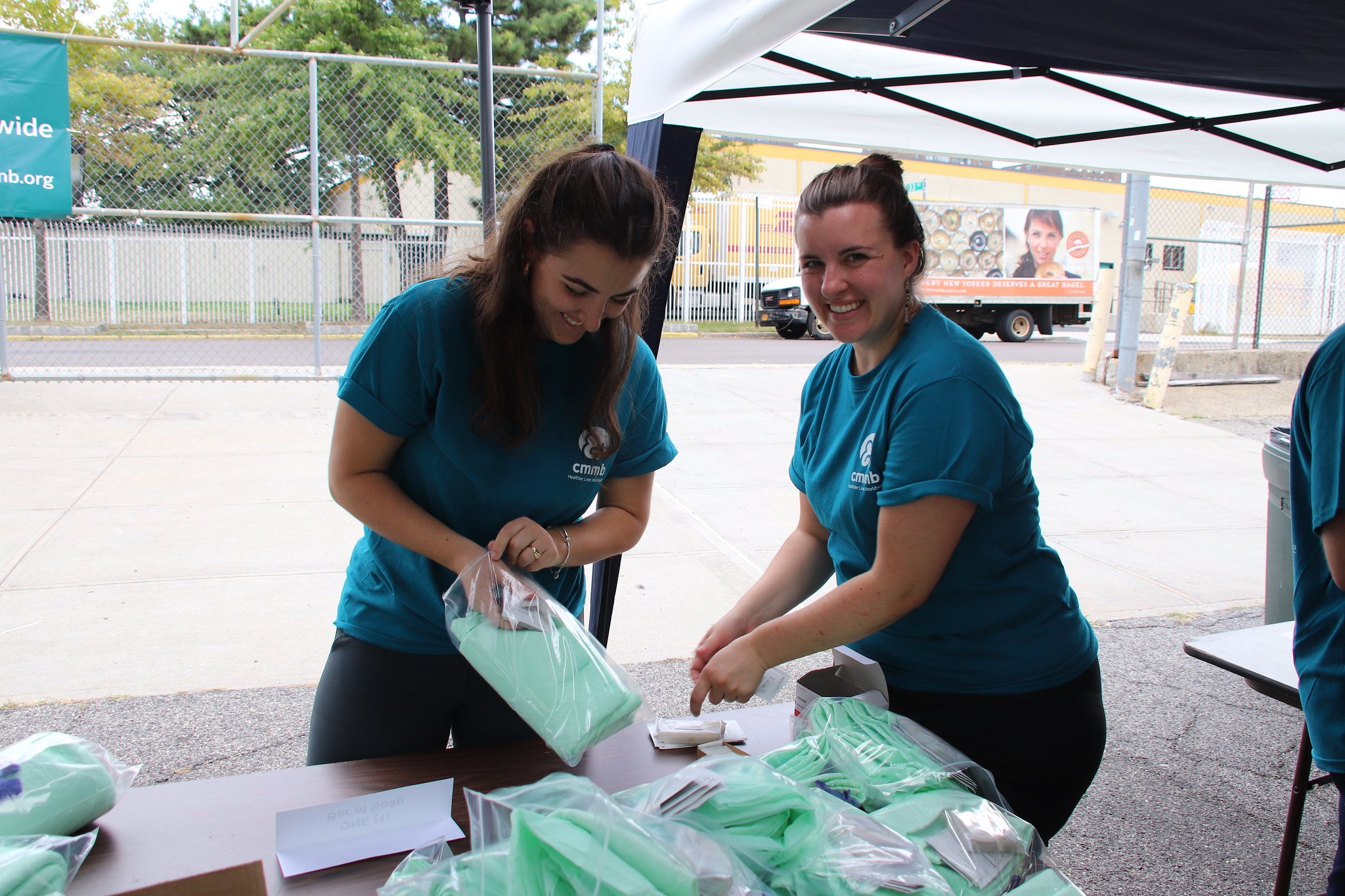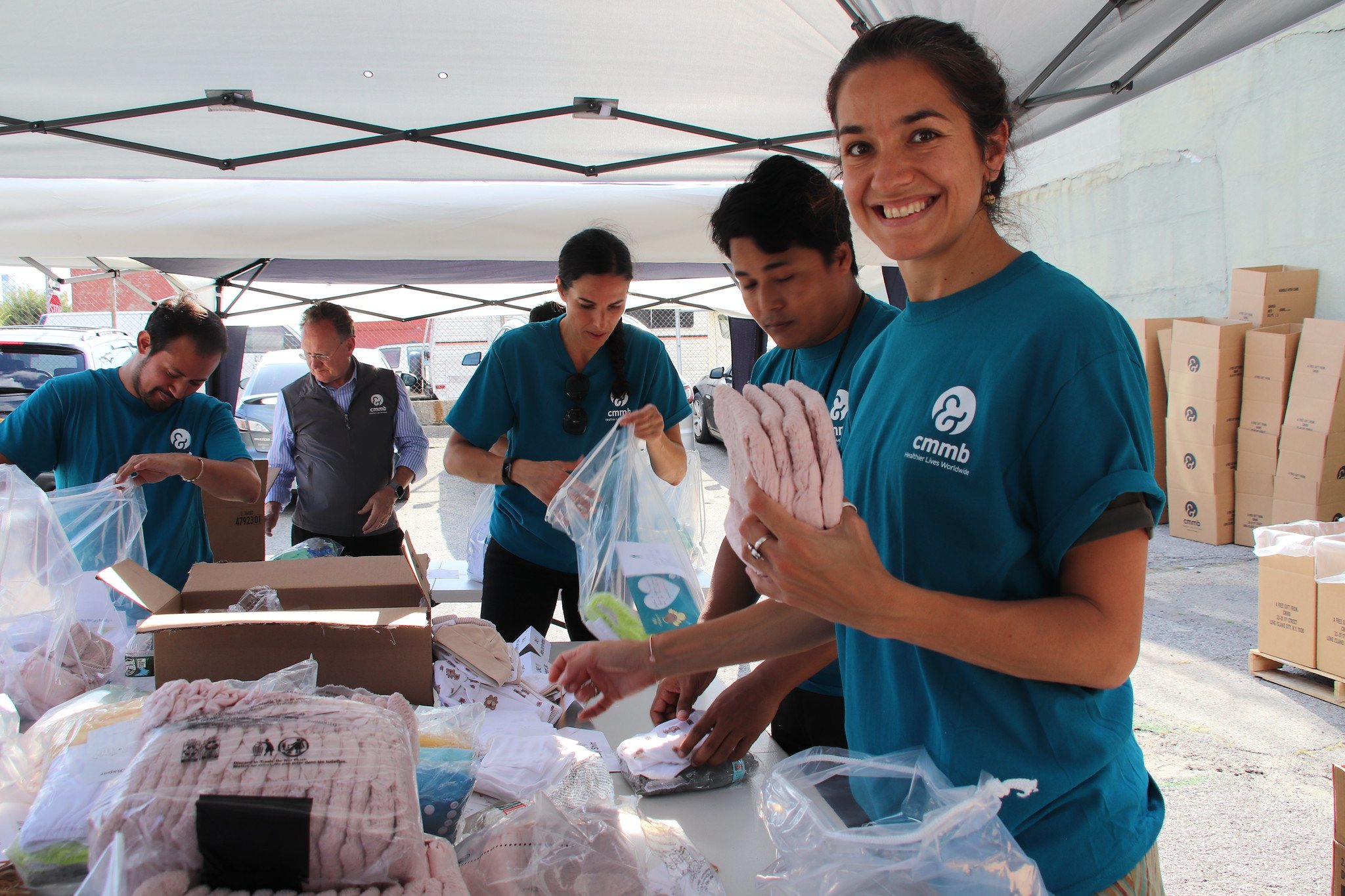 Every package is checked for quality control before its labeled and sealed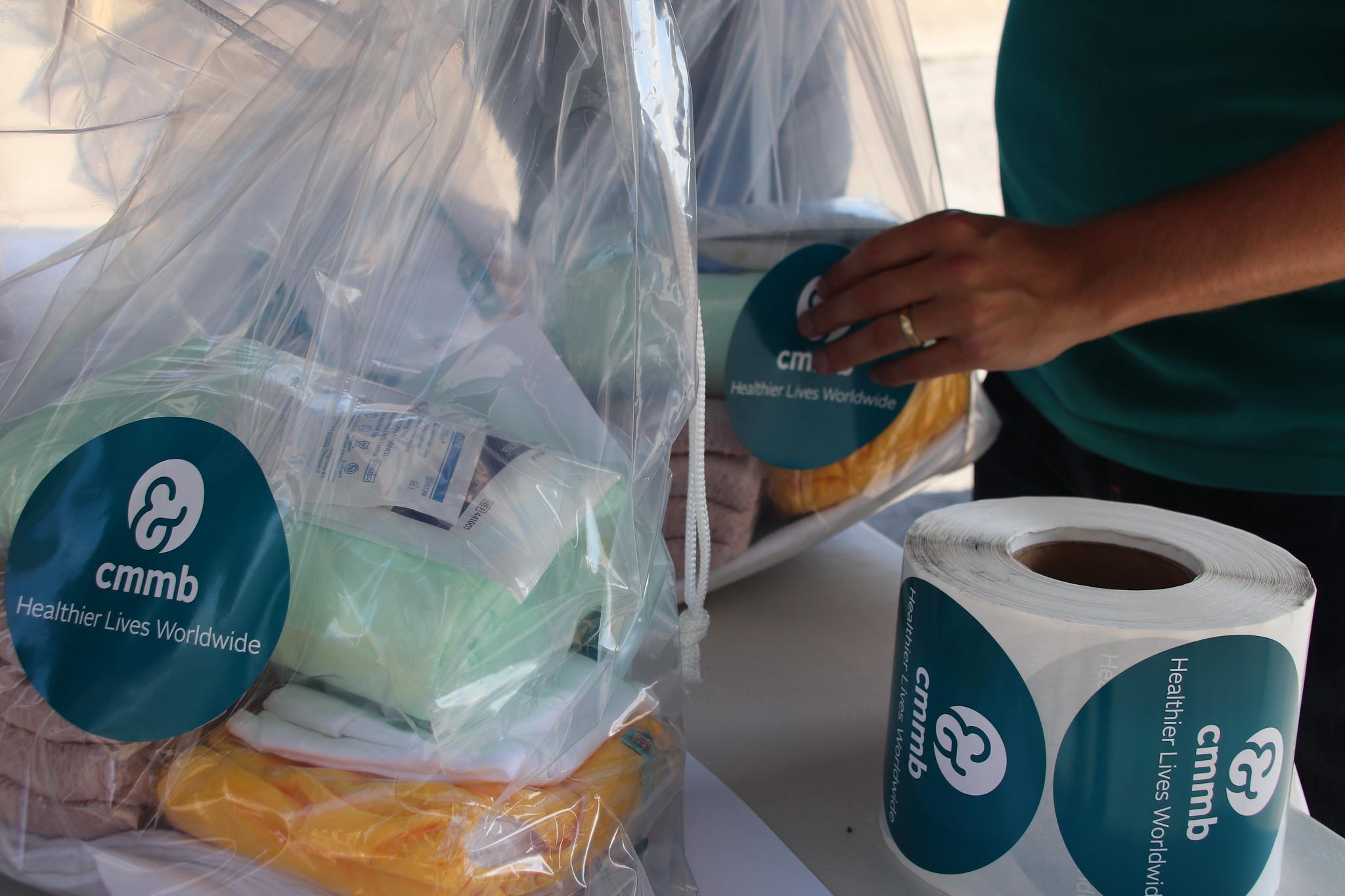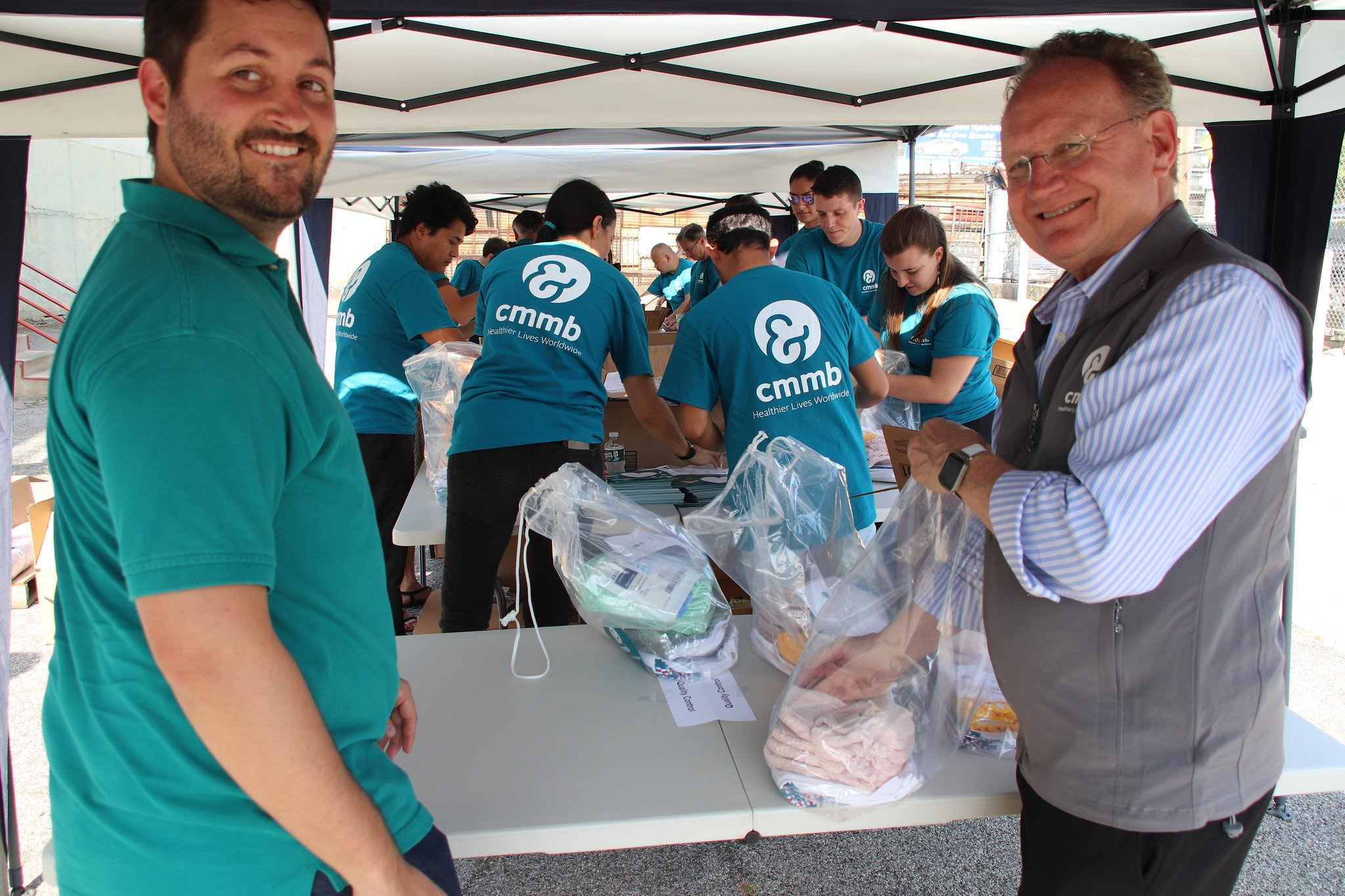 Each package is placed in boxes to be sent straight to South Sudan!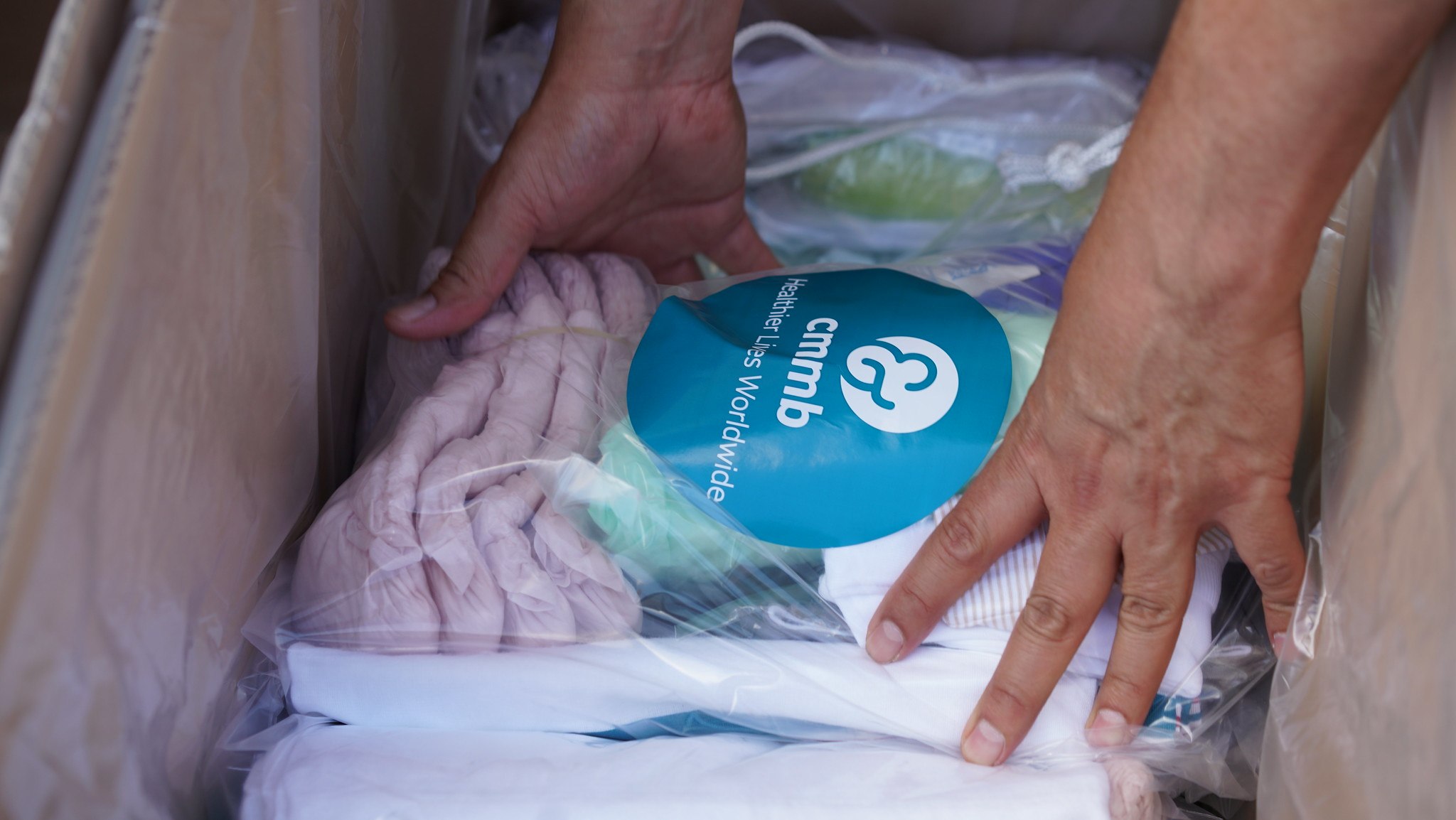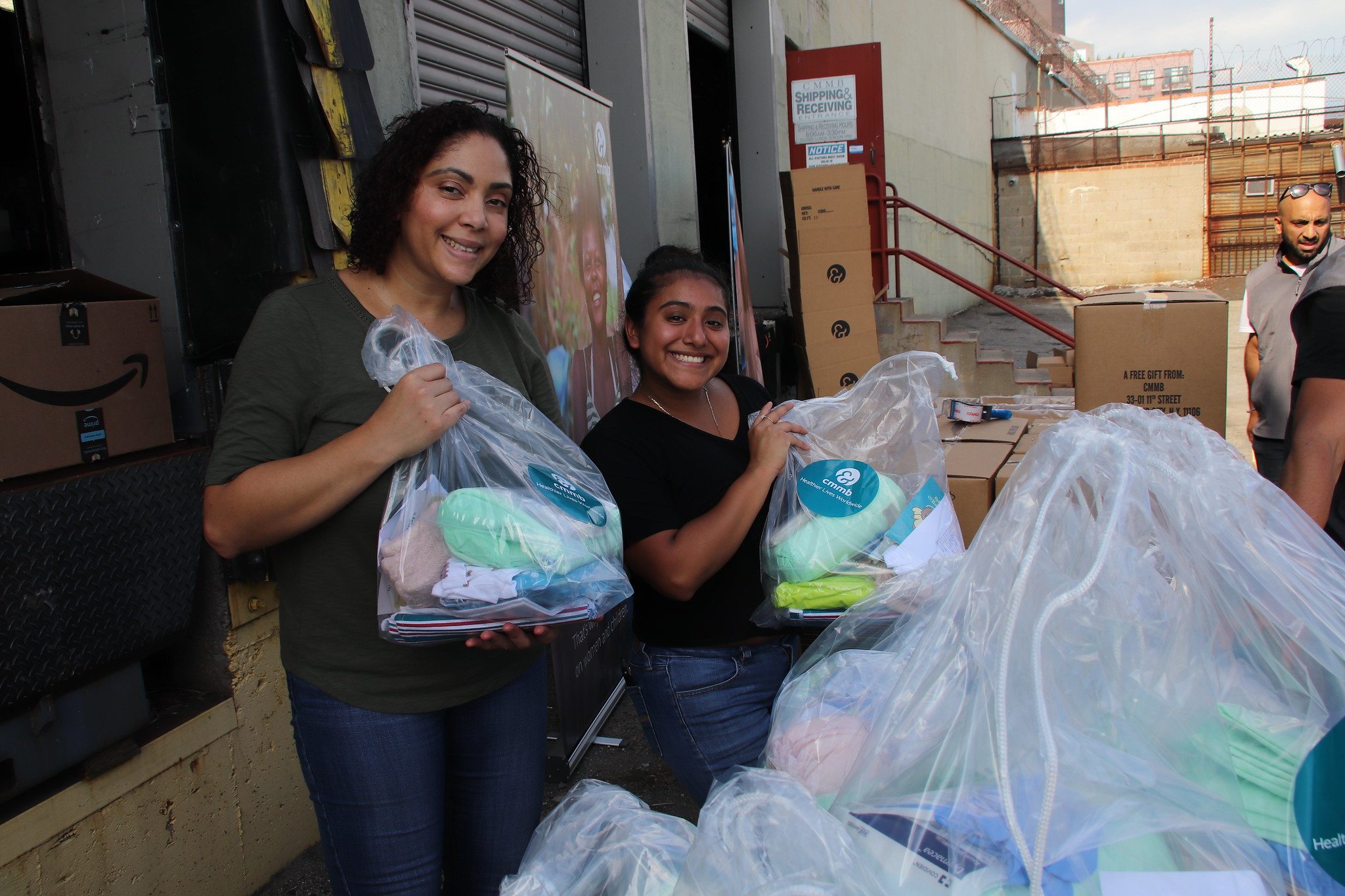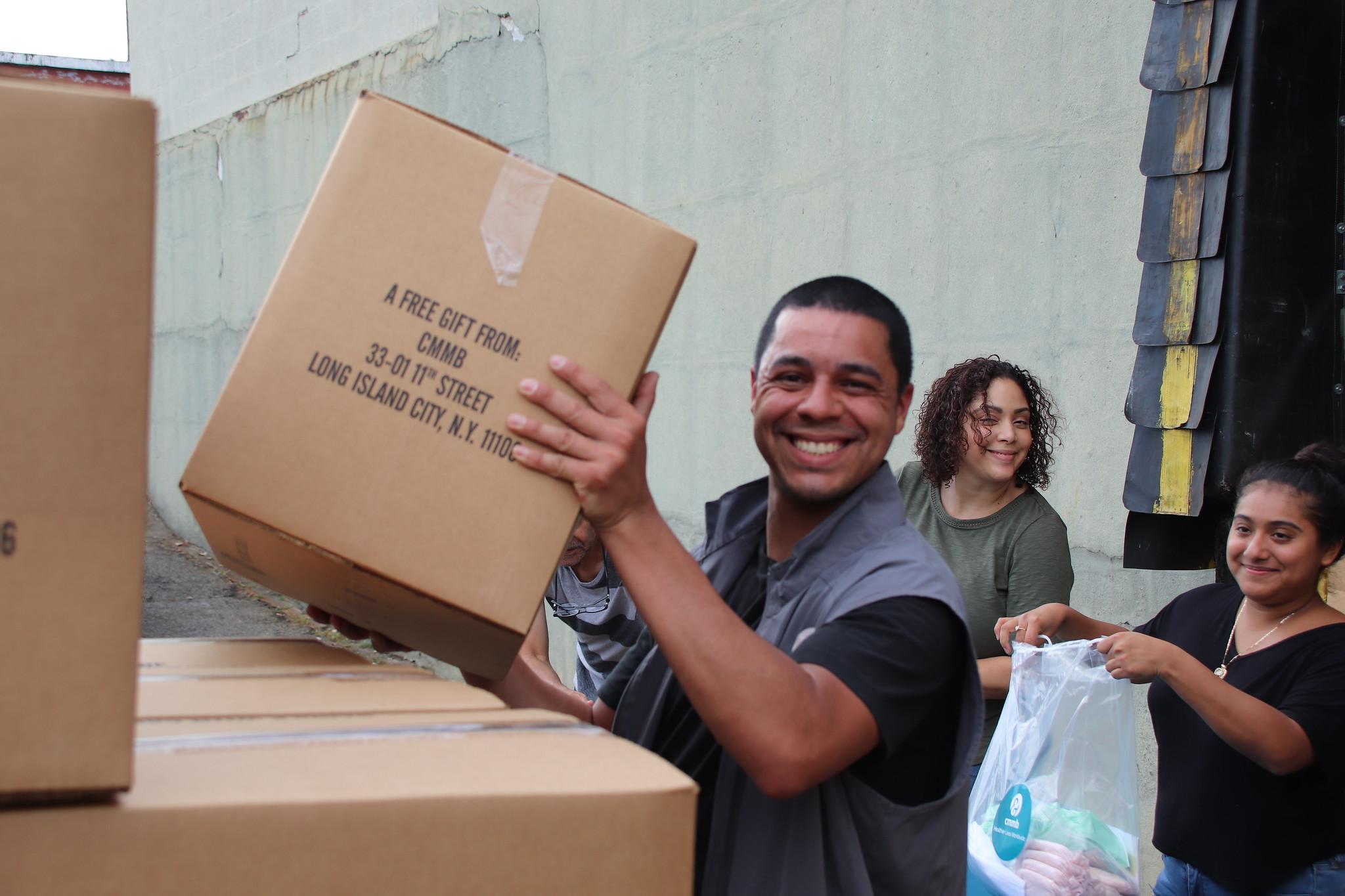 Lots of smiles and laughs were had as the team assembled the kits with a common goal: send love and health to mothers and babies in South Sudan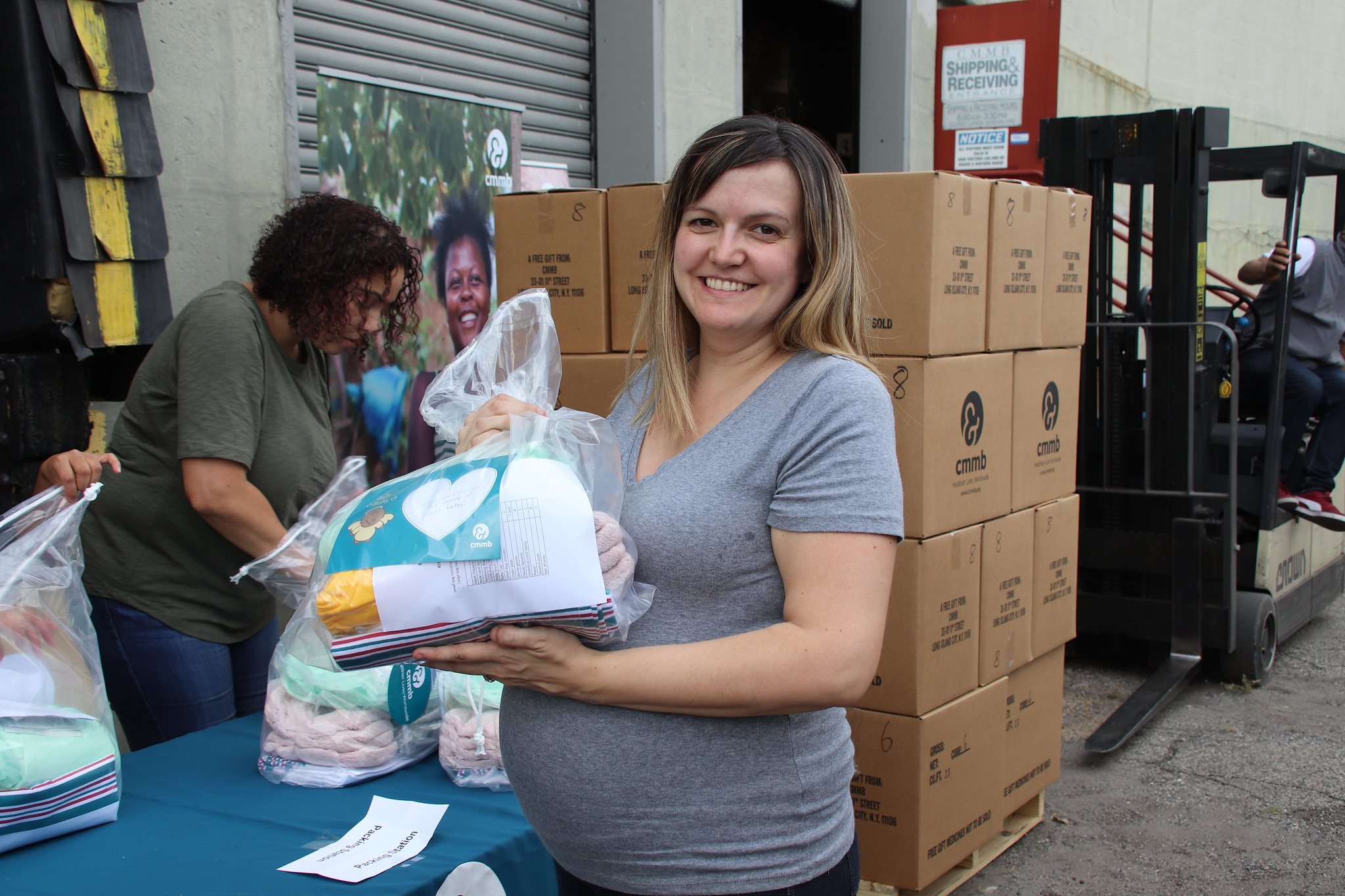 ---
Do you want to host your own kitting event? Reach out to Maria Verbanac at mverbanac@cmmb.org!