Helping DREAMS Come True For Adolescent Girls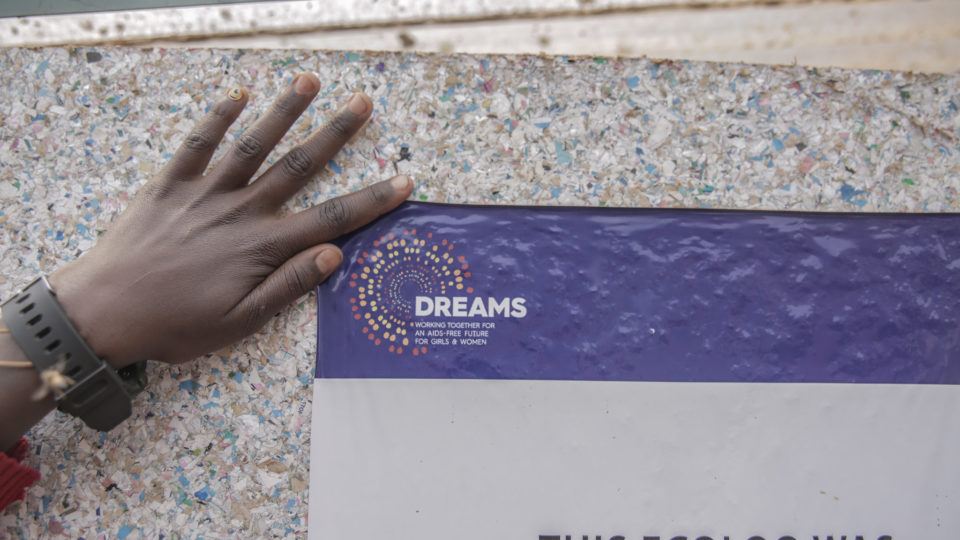 At CMMB, we support adolescent girls and their right to live healthier, more productive lives. Together with dedicated our partners, including PEPFAR and JSI Research and Training Institute Inc. (JSI), CMMB promotes safe environments for girls to access education through the DREAMS  —  Tusaidie Wasichana Waelmike (TWW) program. DREAMS (Determined, Resilient, Empowered, AIDS-free, Mentored and Safe) aims to reduce rates of HIV among adolescent girls and young women in the highest HIV burden countries, including Zambia and Kenya, where we work. This piece highlights the different ways DREAMS aims to achieve this. 
---
DREAMS — Tusaidie Wasichana Waelmike
CMMB's DREAMS initiatives are centered around empowering girls through mentorship, improving school environments, addressing issues that hinder girls' performance, and eliminating factors that lead to school dropout. Through the DREAMS program, CMMB and our partners have pursued a variety of interventions in order to, "Tusaidie Wasichana Waelmike"  — Support Girls to Learn.
Mentorship
Through mentorship initiatives, students and professionals from the University of Nairobi serve as mentors, joining the DREAMS team as role models, champions, and problem solvers. With adolescents, mentors discuss important topics including school attendance, children's rights and responsibilities, and common teenage challenges, and support life skills development.
Most importantly, mentors are there to support adolescents during the good days and the bad days. They are individuals who adolescents can look up to, learn from, and go to in times of confusion or need. In many ways they are superheroes to the students reached by our DREAMS initiatives.
HIV testing services
Learning your HIV status is the first step to preventing new infections and making informed decisions. CMMB has focused on initiatives that make this first step possible by facilitating linkage and referral for HIV testing services and health talks.
Provision of re-usable sanitary napkins
Lack of access to sanitary towels are among the factors that contribute to school dropout for adolescent girls. Without sanitary towels and proper toilet facilities, it is not uncommon for girls to stay home from school during menstruation. To address this challenge, every DREAMS girl was provided with a hygiene kit that contained a packet of reusable sanitary towels, three innerwears, three bar soaps, and a bucket.
In order to ensure that individuals in positions of influence over adolescent girls are able to support young girls in the school setting, CMMB facilitated a series of trainings with parents, teachers, and community leaders. The training sessions included conversations around gender attitudes, power in relationships, girl-child education, gender responsive teaching, water sanitation and hygiene, and gender-based violence.
Provision of learning tools
CMMB supported students and their schools through the provision of subject workbooks in Mathematics, English, Kiswahili, Social Studies, Science and Religious Education. Secondary school students received workbooks in Mathematics, English, Swahili, and Chemistry.
Improving sanitation and hygiene for adolescent girls
In order to create a school promotive environment, CMMB carried out renovations for pit latrines across the project schools. As of today, 45 project schools have had their toilets renovated, eliminating one of the major obstacles that lead to high adolescent girl school dropout rates.
In addition, some of these project schools lacked an adequate amount of latrines to accommodate students.  In order to address this, CMMB installed 85 Eco-toilets that are affordable, user friendly, waterless toilets that require minimal maintenance and optimal privacy for adolescent girls!
Scholarship opportunities
For adolescents living in under-resourced communities, many families cannot afford to send them to school. It is not uncommon for adolescents, especially girls, to stay home and help with house-hold tasks or small income generating activities. In order to overcome this challenge, CMMB and our partners collaborated with the private sector and individual donors to help pay school fees for girls moving from primary school to secondary school. Thanks to this initiative 36 students have received scholarships allowing them to continue their education.
Community conversations
Ensuring girls stay in school is dependent on not just the student or the teacher. In many ways, it is dependent on the entire community. In an effort to educate communities about the importance of education for girls, spread awareness of gender inequalities, poverty demystification, and gender based violence, CMMB and partners have hosted community caravan walks and conversations within project sites. Through these interventions we reached 6,012 community members across project sites.
Student competitions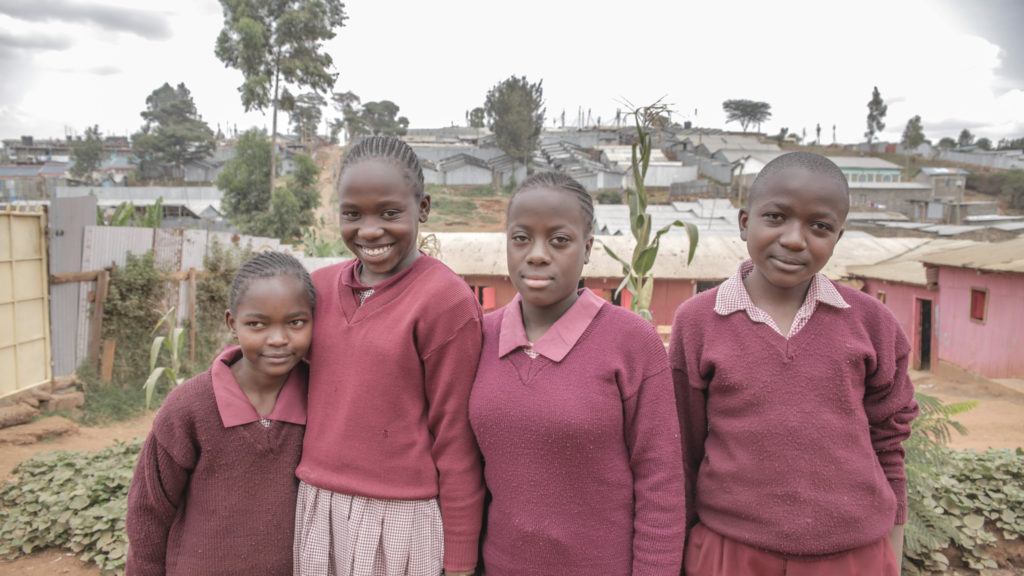 CMMB and partners engaged students in inter-school competitions that sought to educate and gain a better understanding of the students' awareness of important topics covered through the mentorship program. Similarly, this program offered opportunities for students to meet new people, engage in conversations, and share advice about the challenges and joys of being an adolescent.
Impact in Numbers
What exactly did we achieve?
Well, just take a peak at the numbers:
4091 adolescent girls received hygiene packs so they can stay in school
90 health clubs were established across informal schools
70 mentors supported adolescent students
3,692 teachers and community leaders were trained on relevant issues affecting young girls' ability to receive an education.
3377 students were reached through health talks and linked to HIV testing services.
Numbers are important indicators of the work we have done. But, what do the numbers mean? How does the number of people reached translate into lives changed? Follow the link to learn how.