Preventing HIV in At-Risk Adolescent Girls and Young Women in Kenya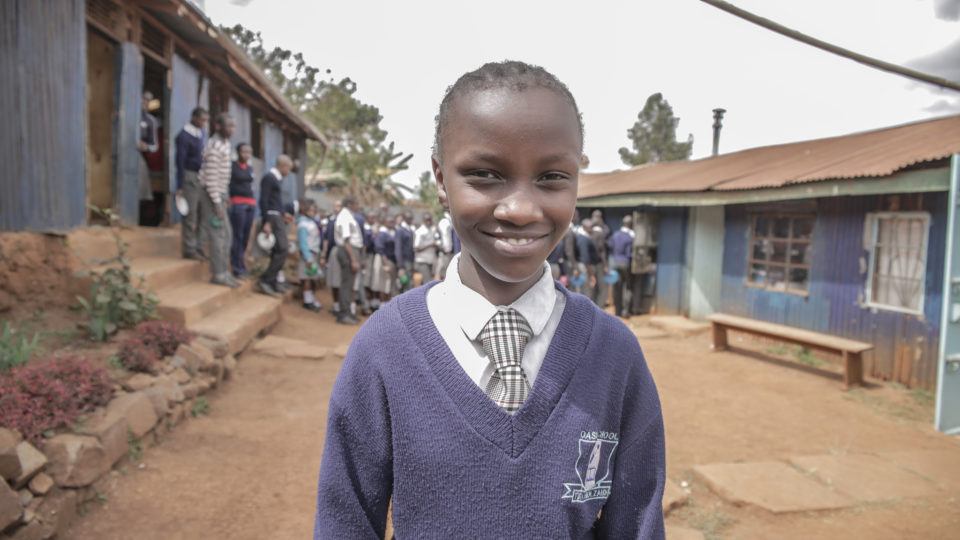 Where
Kenya
Why
Reduce HIV infections among adolescent girls and young women by helping girls overcome the challenges of adolescence and stay in school.
Funded by
U.S. Department of State
When
2016–2019
What
Despite progress in the global HIV/AIDS response, gender and age disparities have persisted. In sub-Saharan Africa, where girls and young women have accounted for as much as 74 percent of new HIV infections among adolescents, USAID joined with the Bill & Melinda Gates Foundation, the Girl Effect, Johnson & Johnson, Gilead Sciences, and ViiV Healthcare in an ambitious US$385 million partnership to address the disproportionately high HIV prevalence among young women. The initiative, known as DREAMS ("Determined, Resilient, Empowered, AIDS-free, Mentored, and Safe"), involves targeted projects in 10 sub-Saharan African countries. CMMB is active in two: Kenya and Zambia.
In Kenya, DREAMS took place in Nairobi's sprawling slums, working in disadvantaged "nonformal schools" and focusing on key dropout points in girls' school careers. CMMB trained teachers in gender-equitable instruction and, with parents, discussed why girls' education matters. We matched girls living in slums with University of Nairobi mentors as role models. To remove key barriers to school attendance, we repaired toilet and sanitation facilities and distributed reusable menstrual pads.  
Impact Stories
Read a collection of stories about girls whose lives have changed thanks to DREAMS
Meet one of the DREAMS mentors