The Mentored Mentor: DREAMS in Kenya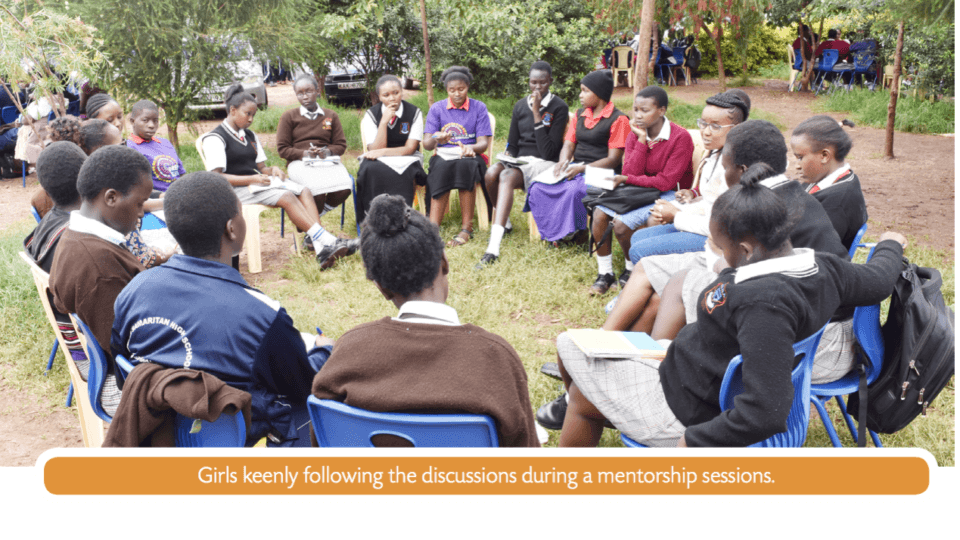 CMMB's DREAMS – Tusaidie Wasichana Waelimike (TWW) project has made it a priority to connect adolescent girls with both student and professional mentors. Mentors join the DREAMS team from the University of Nairobi and serve as role models, champions, and problem solvers.
---
In most African households where patriarchy has its roots, girls have to navigate through the socialization process that unfortunately places preference and priority on boys. Because of this stigma, girls face challenges as they move through their adolescence and their education.
My name is Sharon and I am 17 years old. As a young woman who is experiencing adolescence for myself, I know what a transitional period it is in terms of both physical and psychological changes. For adolescent girls, it means that society begins to look at us no longer as kids but as women ready for marriage and motherhood. Surrounded by these many gender expectations and barriers, it is so important that girls are supported during this transitional stage with safe spaces to go and mentors to confide in.
What DREAMS are made of
The DREAMS TWW project came to my school at a critical time. The health clubs and the mentorship sessions that were started through the project, provided girls like myself with a safe haven.
I am currently in secondary school, I got my first menstrual period when I was in grade eight. I was confused and felt that I had matured earlier than my peers. I remember being gripped with so much fear  that going to school was no longer fun. I worried what would happen if my friends found out.
My home is in Kajiado County and sanitary towels are rare to come by as many families see them as a luxury and not a necessity. For adolescent girls like myself and other young women in my community, we often have to stop our day-to-day lives during menstruation. Because most cannot afford sanitary pads, they cannot attend school regularly.
When I joined secondary school, I was facing the same problem, but it became a lot easier because of the DREAMS TWW project. The project has made my life and that of my peers manageable. With my involvement, I started receiving reusable sanitary towels and a variety of other sanitary resources. Today, I am able to attend my classes regularly and I am not embarrassed. This is not only my story, but the story of my peers as well.  We are slowly embracing our femininity with confidence.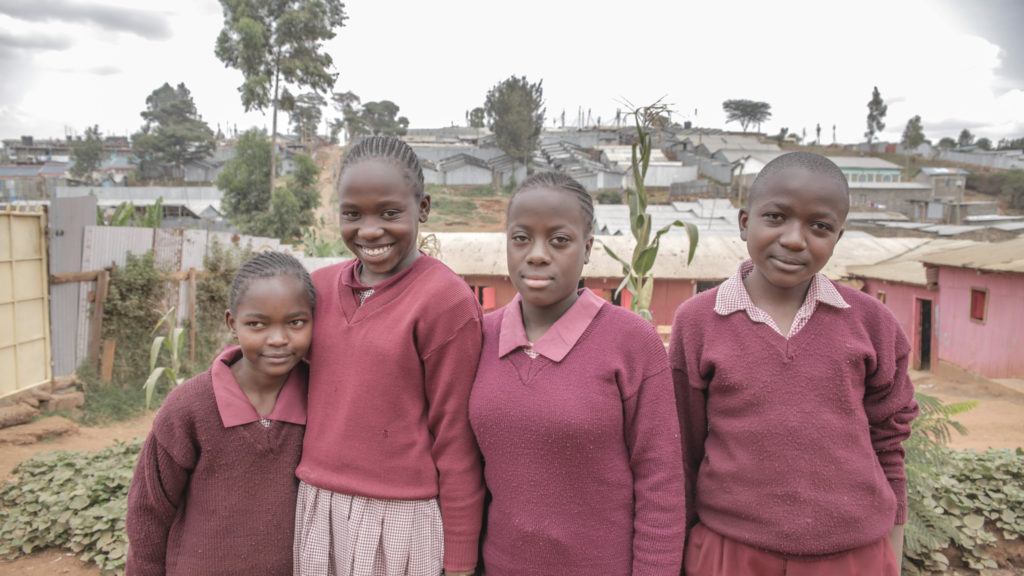 In addition, I also participate in the DREAMS health clubs. At these meetings, University of Nairobi students and professional mentors discuss different topics with us. Our conversations touch on issues that affect us and they encourage us with their own life stories.
Before I met these mentors, I had lost hope in my studies. I was a very shy girl and had little confidence in myself. The DREAMS program could not have come at a better time. I am still in school today and I am hoping to soon complete my transition to the university level. The program taught me self-esteem, confidence, and it gave me the passion to become a mentor myself.
I always tell them not to look at where they are coming from but where they are going.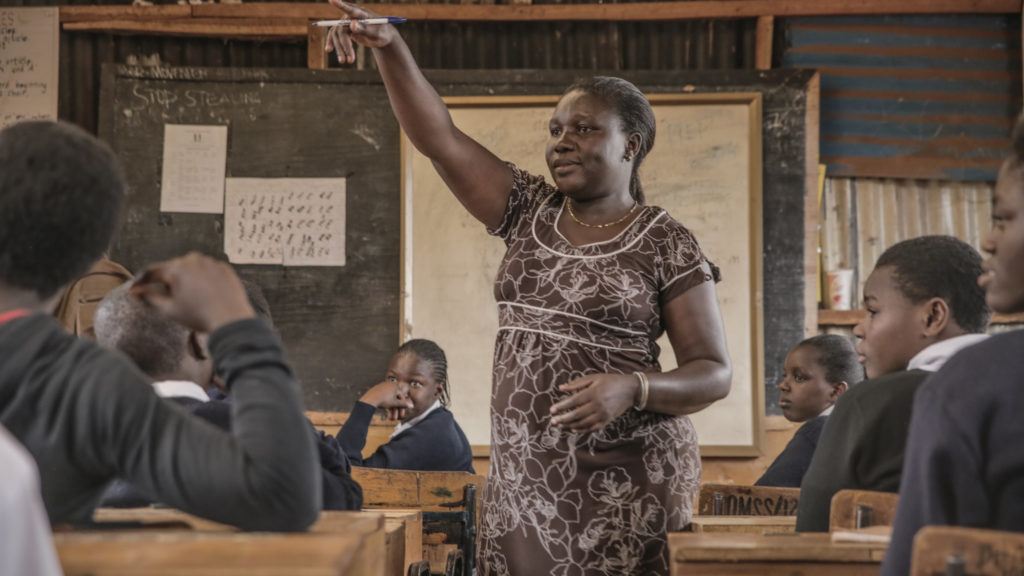 I have become a mentor to ten girls back in my own community. These girls are facing the same challenges I faced when I was their age, but I have dedicated my time to making sure their experience is easier for them.
I always tell them not to look at where they are coming from but where they are going. I advise them to work on their future the way I am working on mine. Though I do not have the resources to provide them with sanitary pads, I hope DREAMS TWW project or a similar initiative can be started for them.
My greatest joy is that all these girls are able to continue with their education and pursue their dreams despite the challenges they face. I hope to continue to mobilize more people to raise their voices and ensure that girls stay in school.

(1) Biddlecom, Ann. 2008 .African Journal of AIDS Research 4(1): 37-50