Hope, Health, and Water: Updates from Ikanga Hospital in Kenya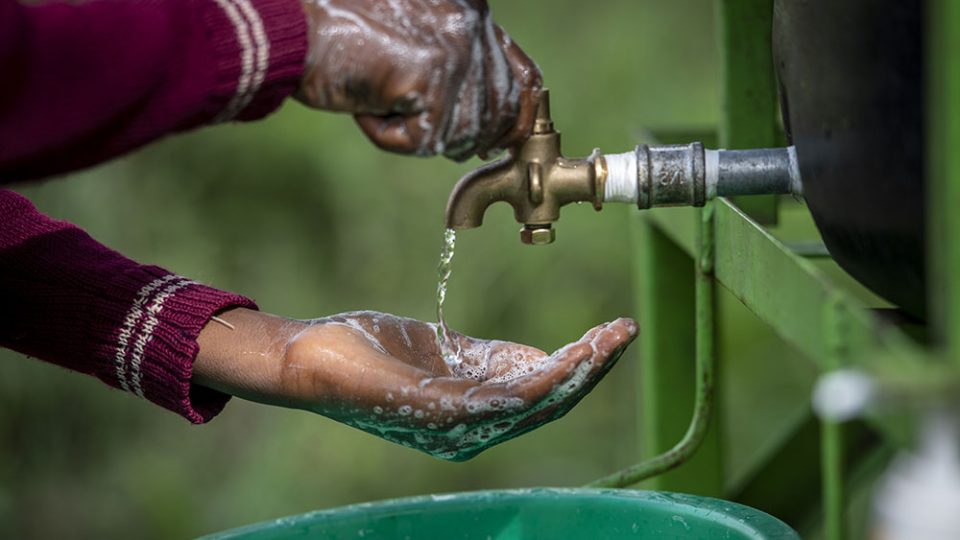 It's hard to imagine that there are hospitals around the world treating patients without access to a safe, reliable water supply. It's a fact for about 1 in every 4 hospitals—the implications of which are deadly.
Without clean water, patients are at risk of falling ill to water-borne illnesses and infections from the very place they go to heal.
In the remote setting of Kenya's Kitui South Sub-County, drought combined with no permanent rivers, means safe water is almost always out of reach, even for the doctors, nurses, and medical volunteers working to save lives at the region's Ikanga Hospital.
As one of the few hospitals in this rural area of Kenya, it serves hundreds of patients daily. It wasn't long ago that the hospital lacked the water infrastructure to meet patient needs and basic quality care standards, resulting in a serious risk of water-borne illnesses and infection due to inadequate sanitation. But today we can tell a different story…
With your support and the commitment of global partners, we installed seven water harvesting tanks and an eighth water storage tank. In addition to serving the hospital's maternity and newborn unit, which had been previously closed due to the lack of water, a new water pipe system connects the tanks to a neighboring water pump—so the entire community can benefit from the gift of clean water. The hospital was also outfitted with renovated sinks, toilets, and baths to support sanitation and decrease the once-heightened risk of infection.
"Handwashing is one of the key infection prevention practices," said Dr. Vita, Medical Superintendent at Ikanga Hospital. "With water in sinks and washing buckets at several points, we have seen a reduction in water-borne diseases within the facility and amongst patients we are handling."
We share this update with you during #WorldWaterWeek, to illustrate the change your support makes possible. Thank you for helping us deliver hope, health, and water as a central part of our mission.
---
Photo: Alissa Everett/Getty Images for CMMB