Extending Our Hands in Service—Your Weekly Reflection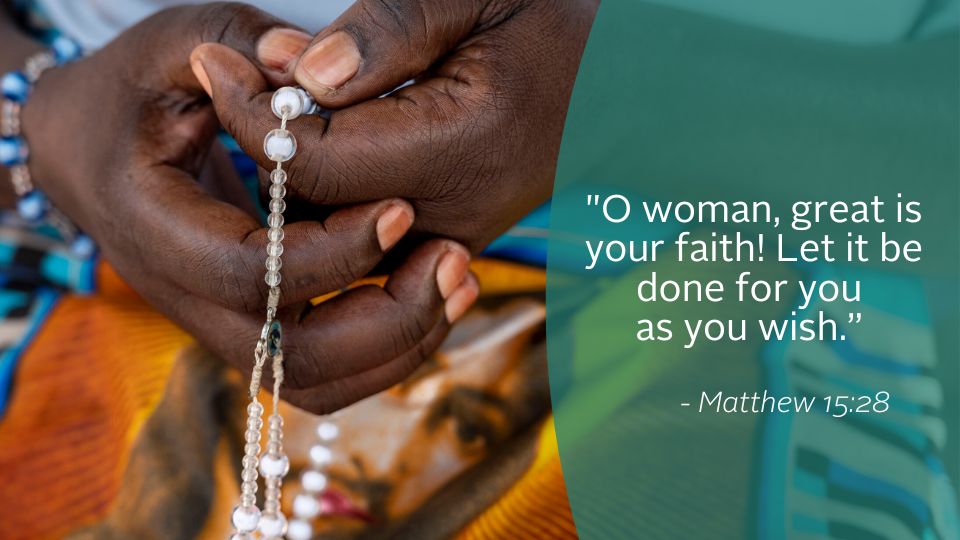 In today's Gospel, Jesus is approached by a woman. She makes a plea to Jesus. "Have pity on me, Lord, Son of David! My daughter is tormented by a demon." At first, Jesus turns the woman away. "I was sent only to the lost sheep of the house of Israel," he said. With our understanding of Jesus' ministry, which extends love, dignity, and helping hands to all, this initial response is unexpected.
But firm in her own faith, the woman persists, and Jesus changes his response. No longer dismissing her, Jesus says, "O woman, great is your faith! Let it be done for you as you wish."
And with those words, Jesus heals her daughter.
For us at CMMB, Jesus' final action reaffirms the power of our faith—and the promise that Jesus extends his hand to all who reach out.
Tomorrow, we mark the beginning of World Water Week, and this promise is very much on our minds at CMMB. Around the world, 2 billion people live without access to clean, safe water.
Our brothers and sisters are reaching their hands out. How can we extend our own to meet them?
You are part of the answer. Together, we're increasing access to clean water in remote communities around the world by distributing water purification tools—and sharing knowledge about their importance. We're installing rainwater storage systems for schools and communities and equipping hospitals with the infrastructure needed to support reliable access to clean water.
The results have been lifesaving, but our work is not over. Like Jesus, we will continue to extend our hands in service, for as long as our service is needed.