Celebrate Advent and Four Weeks of Intentions—Your Weekly Reflection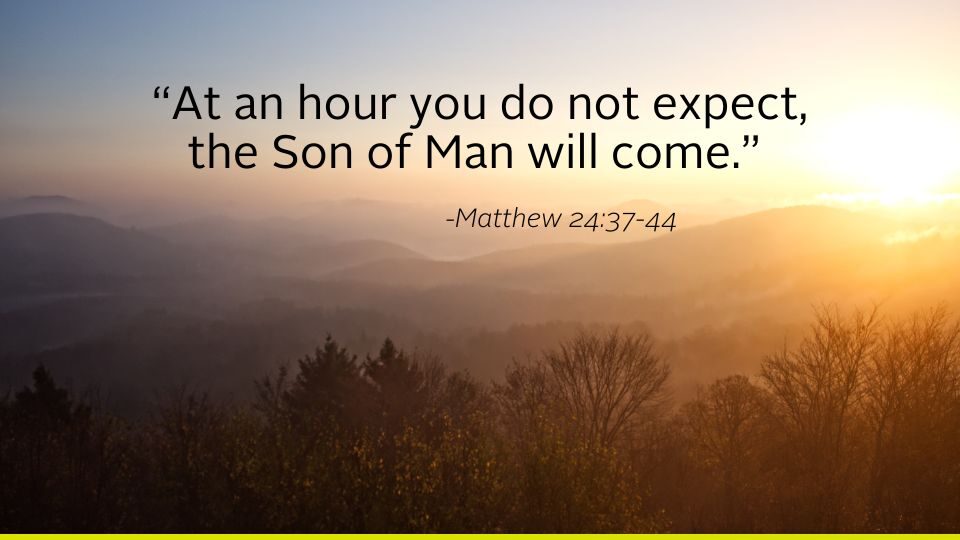 Subscribe to CMMB Weekly Reflection podcast on Apple podcasts and Spotify — and please leave us a rating and review. Sign up here to receive reflections straight to your inbox.
---
Today is the first day of Advent—a busy and joyous time of year. But as our Gospel reminds us, it is important that we remember the true meaning of the Christmas season: Jesus is coming.  
How will you use this time over the next four weeks to prepare for Jesus?  
At CMMB, we will be using the lesson in today's Gospel as our guide. Jesus teaches us that we must act with patience, intention, and reflection. Starting this morning, we will dedicate a moment of our time each day to reflect on our faith and the upcoming celebration of Jesus' birth.  
We invite you to join us by using CMMB's special Advent calendar as your guide. For each day of Advent, our calendar offers you a beautiful bible verse to reflect on. You can download it free here.  
May you find peace and intention in the days leading up to Jesus' birth—and great joy as you prepare to celebrate this special time with loved ones.  
Portions of today's reflection were adapted from and inspired by the
Loyola Press Sunday Connection.