Your Life-Saving Impact on World Diabetes Day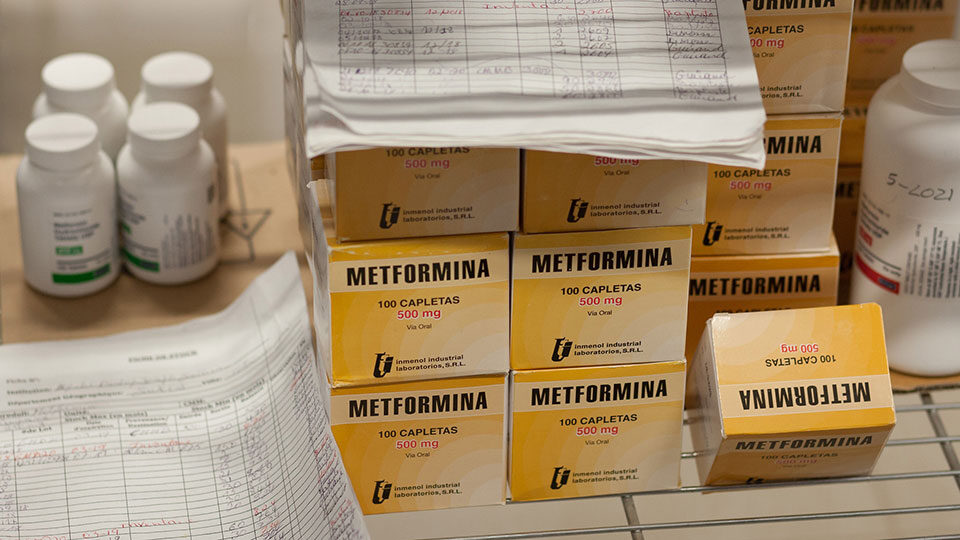 Imagine learning that you or a loved one has diabetes. This is not the news anyone wants to hear. But you are comforted by the fact that your healthcare provider has a treatment plan, and your local pharmacy has the medication you need readily in stock. Around the world, this is not always the case—and on World Diabetes Day, CMMB's Medical Donations Program is helping spread awareness.  
By 2014 an estimated 422 million adults were living with diabetes. In 2019, the mortality rates from diabetes grew by 3%. What's worse is the prevalence of this life-threatening disease has rapidly risen, particularly in under-resourced areas of the world.  
No one should be faced with life-threatening consequences simply because they cannot afford or access medication. Thanks to the generosity of people and partners like you, our Medical Donations Program can distribute medications, to treat everything from diabetes to cancer, in countries where the need is greatest.  
On World Diabetes Day and beyond, let us not forget that medical donations are a lifeline for under-resourced health facilities. Your support not only allows our Medical Donations Program to save lives during emergencies but is essential to the mission that drives our work each day – Healthier Lives Worldwide.  
You've already made a life-saving difference
Manasse, a Haitian refugee in Tijuana, fled home with his family to escape violence.  
When they arrived at a refugee camp in Tijuana, Manasse was experiencing complications from chronic diabetes. He received care at a mobile clinic set up by the Refugee Health Alliance—a trusted partner and medication recipient of CMMB's Medical Donations Program.  
Manasses' story is like too many around the world.  Conflict can severely impact public health systems, impacting facilities and operations, as well as making it near impossible for families to find medications or medical supplies. Unable to receive treatment for his diabetes Manasses became sicker and sicker. By the time he arrived at the mobile clinic, he was suffering from wounds that would not heal and failing eyesight.  
Thanks to you, healthcare workers are treating his diabetes with medication donated by CMMB. The impact: relief, gratitude, and a better quality of life for Manasse.