Video: Defying Disability—Meet Rosalinda, 7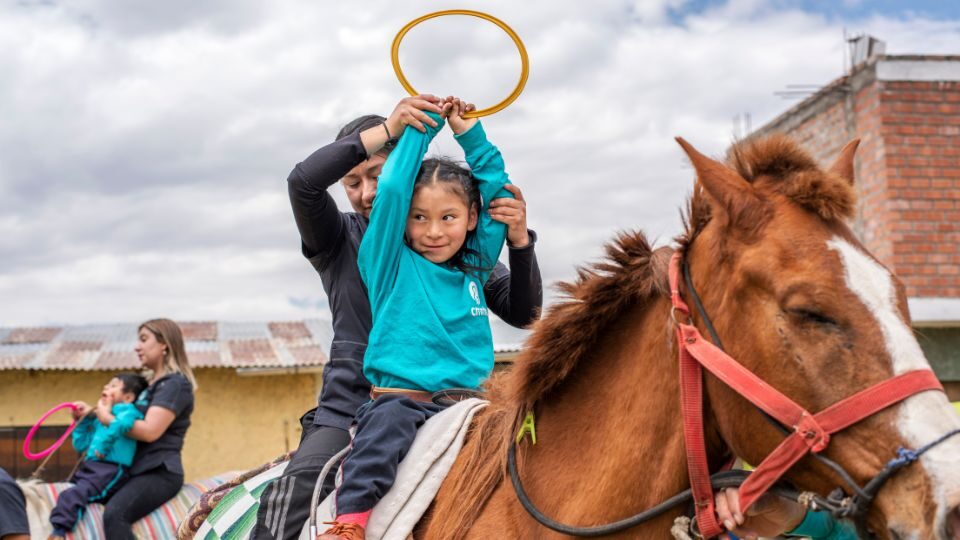 In the photo: Rosalinda, 7, sits astride a horse holding a yellow ring overhead. She is participating in CMMB's special equine therapy to help her live a more independent life. (Omar Lucas/Getty Images for CMMB 2022).
---
Your inspiring generosity is transforming the lives of children living with disabilities—children like 7-year-old Rosalinda in Peru. Watch Rosalinda's inspiring story, as told by her mother. Together, they prove that disabilities do not mean inabilities.