International Day of Peace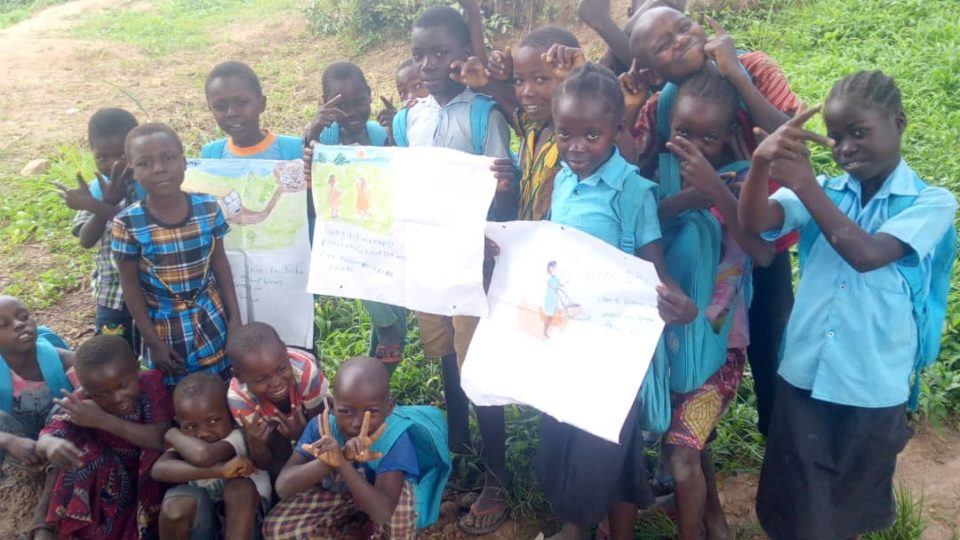 September 21st is International Day of Peace, a day dedicated to world peace, and specifically the absence of war and violence. Established in 1981, the day calls on the global community to commemorate and strengthen the ideals of peace. When you live in relative peace, it is easy to take the benefits and beauty of peace for granted.
This year, to honor the day, we reached out to our CMMB family in South Sudan, because who better to ask about peace than those who have lived without it for so long? It was our child protection team who decided to ask the children they work with to answer the following prompt: what would peace look like, feel like, be like.
Here are their answers in pictures and words.
---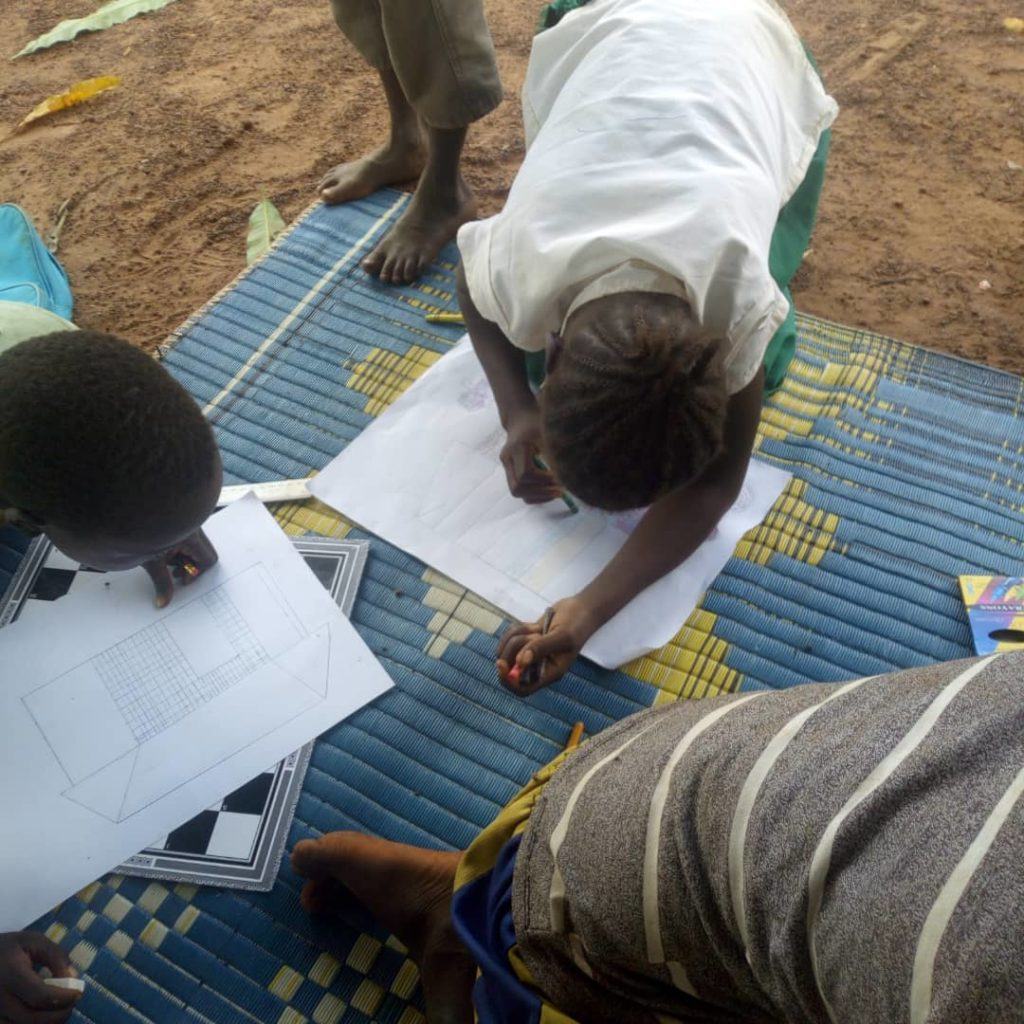 1) Peace feels like

expressing yourself freely.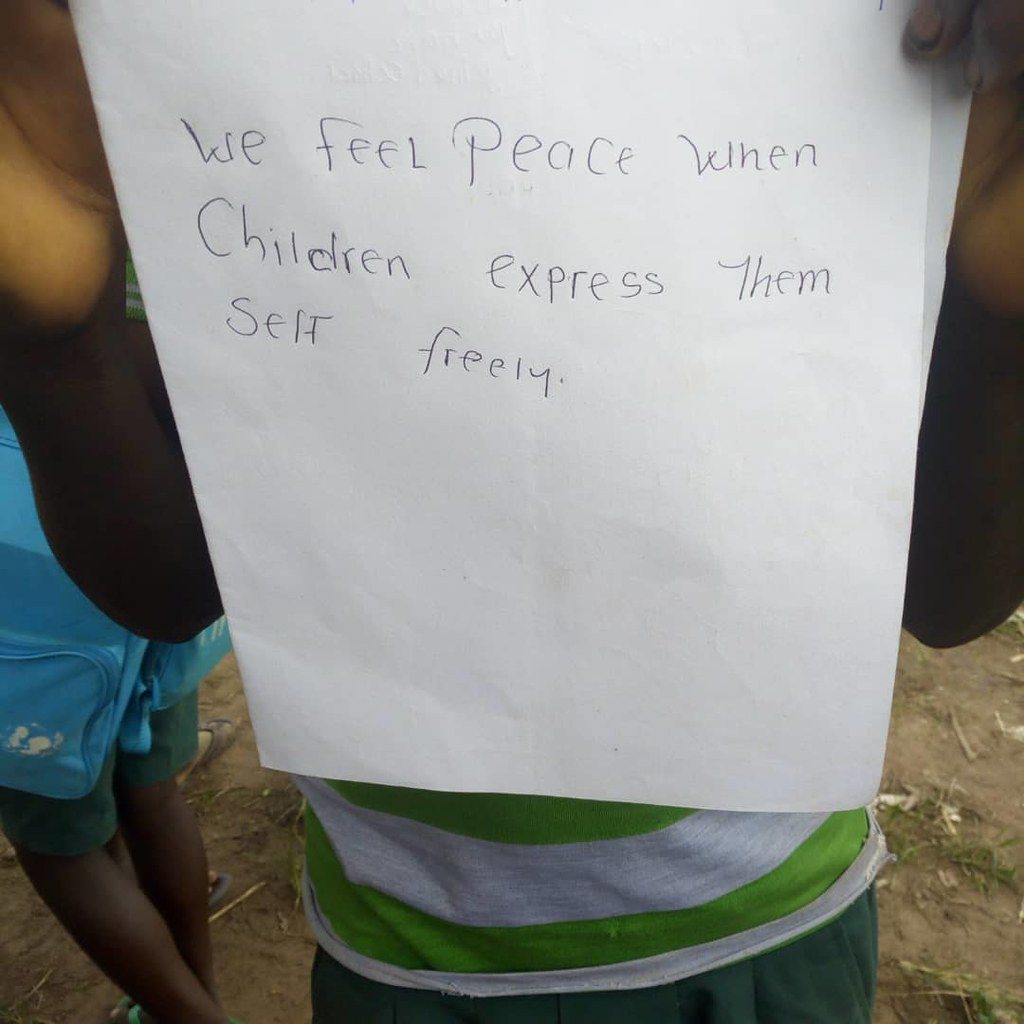 2) Peace is a bus going to Juba. Peace would mean

free movement in South Sudan.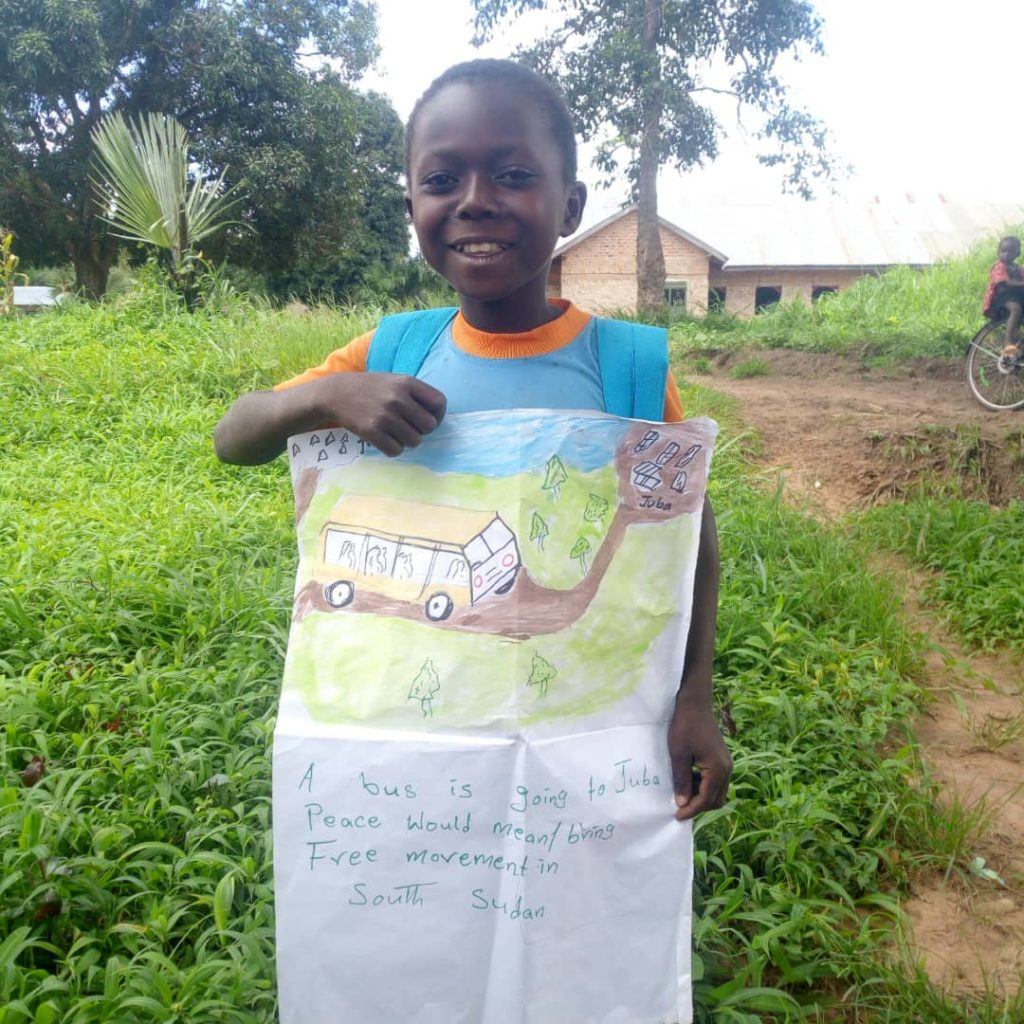 3) Peace is going to school.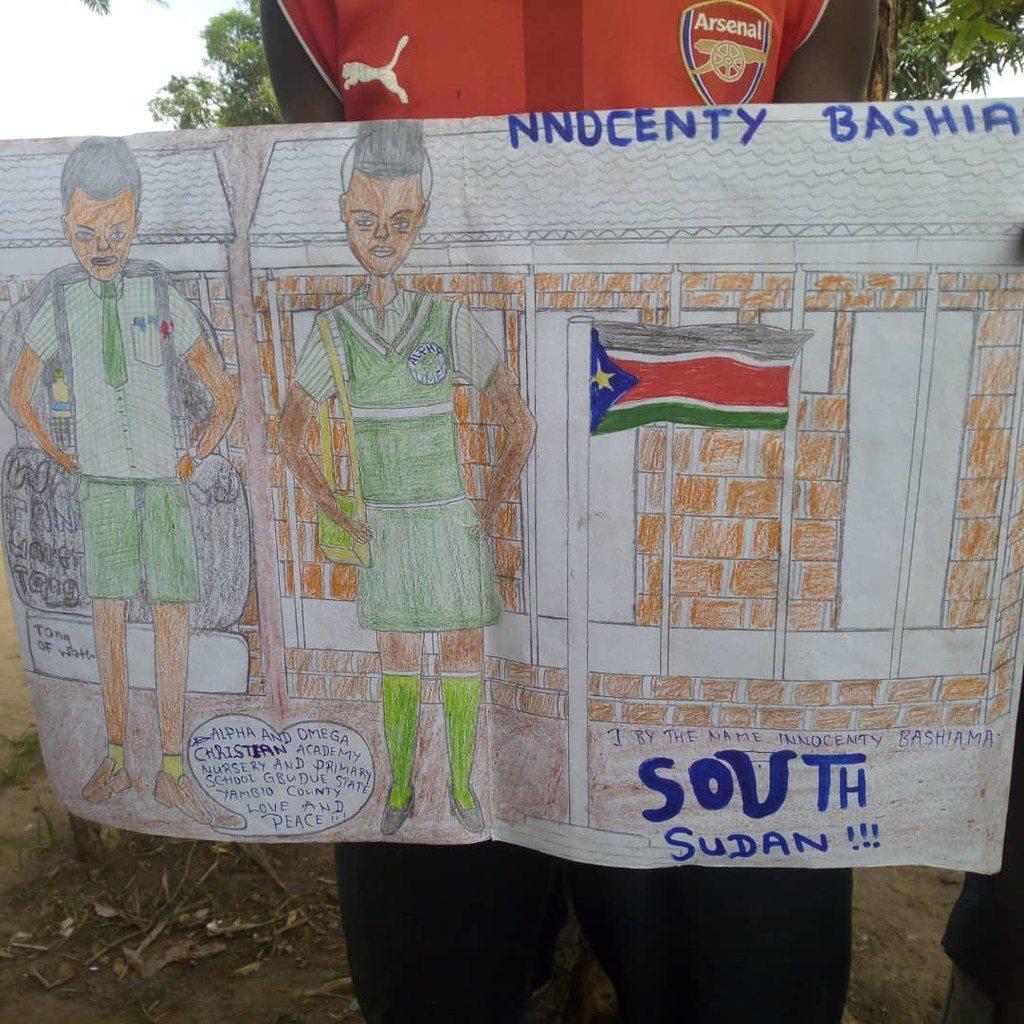 4) Peace means a happy day. A man is riding his horse.

Animals can enjoy peace also.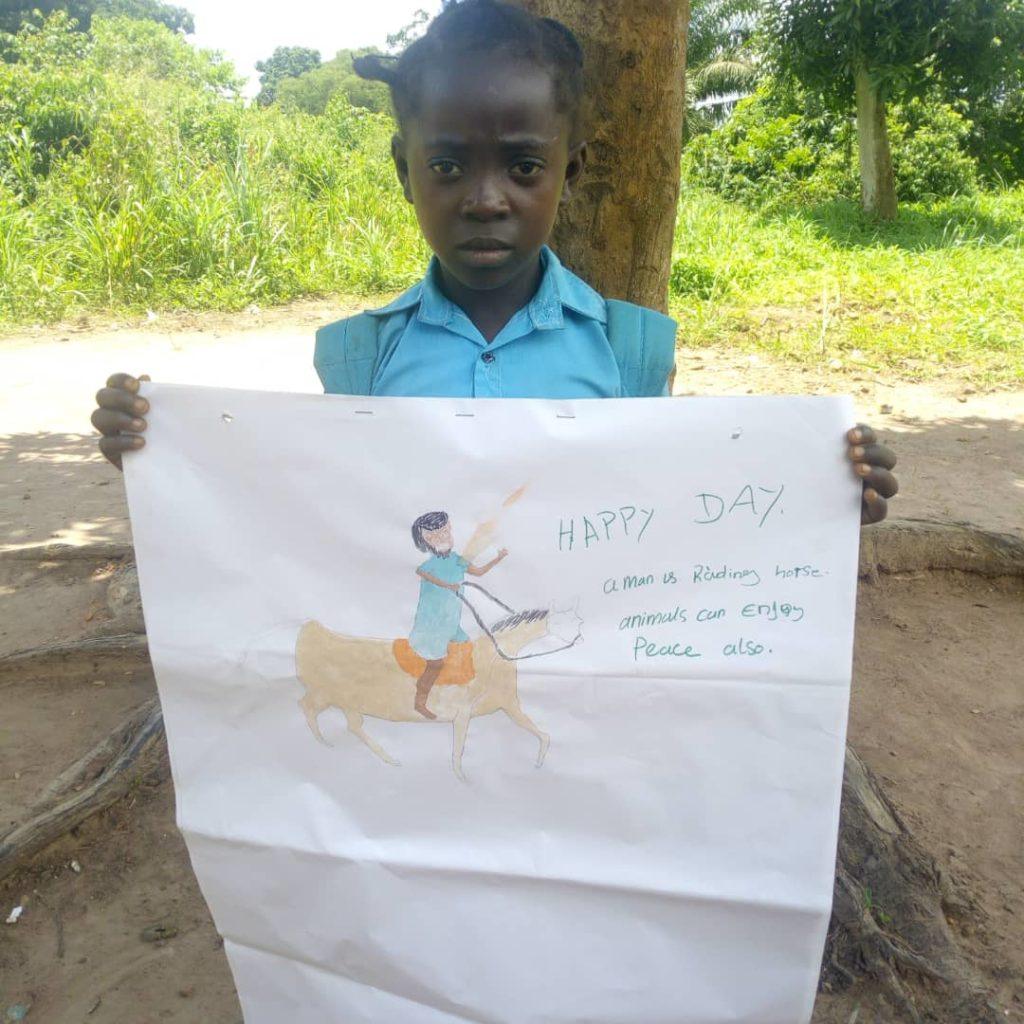 And when you move around in the communities, you see so many children, beautiful children, and you know these children are not able to do anything. You see ruined childhoods, ruined futures. We have to have peace. If you have peace, you have development. If you have development you have peace. –Eduardo Hiiboro Kussala, Catholic bishop of Tombura-Yambio diocese in South Sudan
5) Peace means

a smile.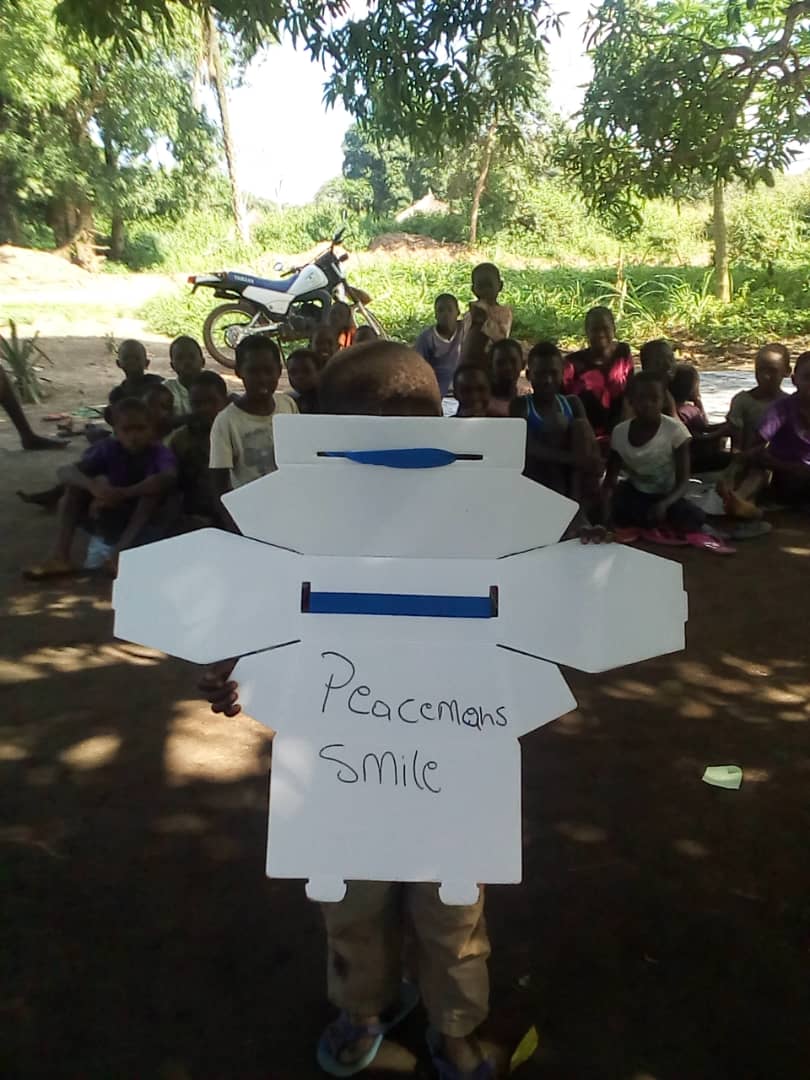 6) Peace means better

medical care.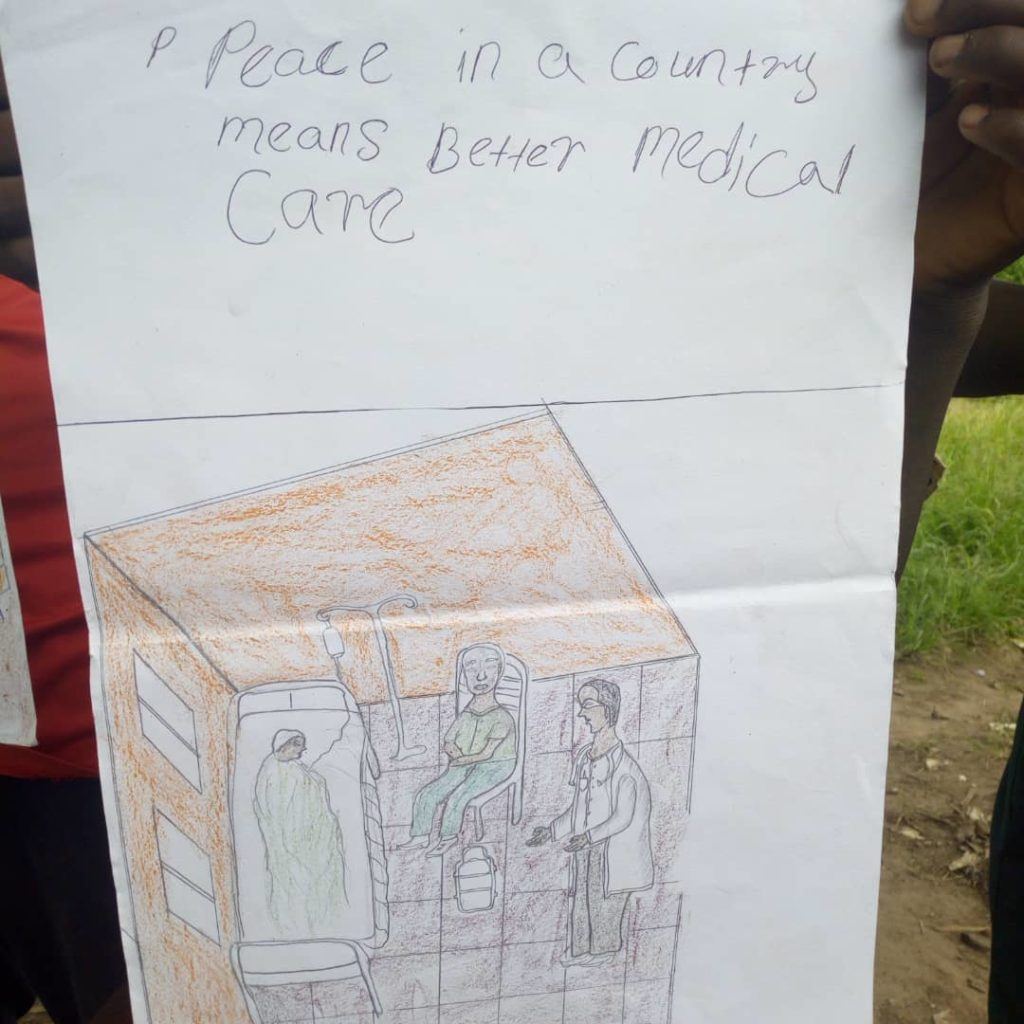 7) Peace looks like two girls playing. Peace would mean

freedom for children in South Sudan.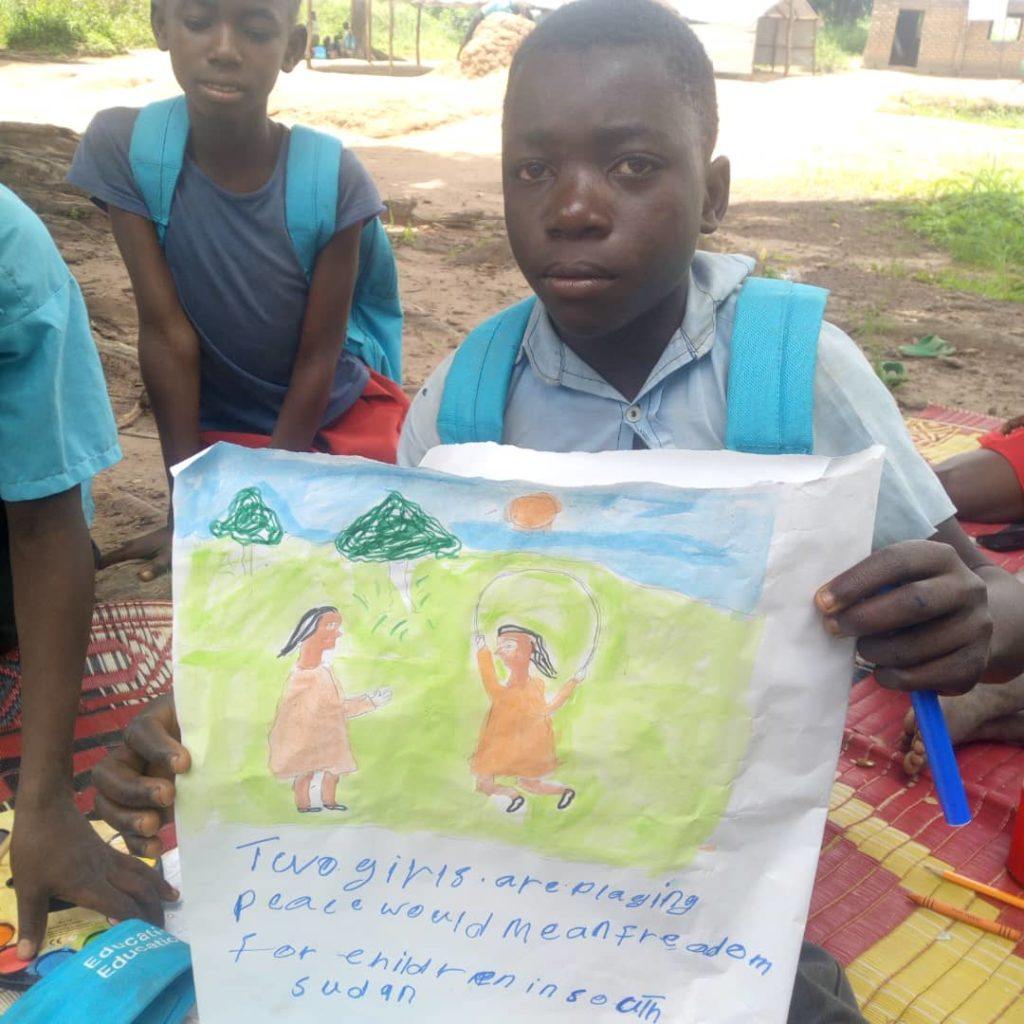 8) Peace is

feeling safe

at school.

9) Peace means a

smile, a happy life, love, development, joy!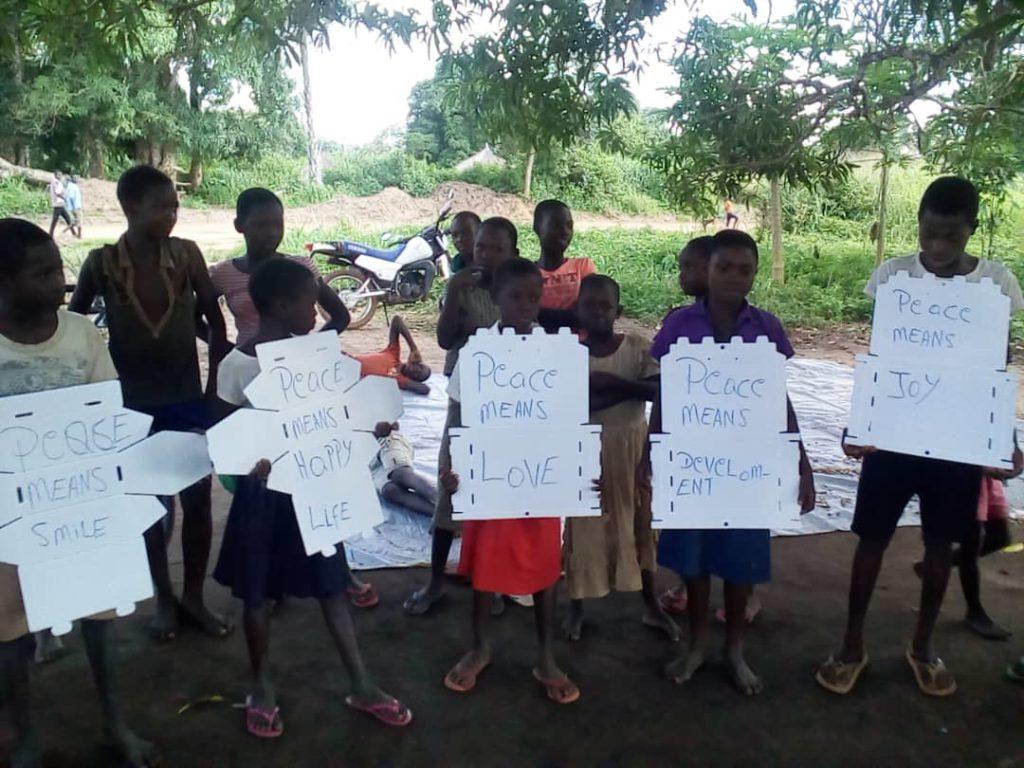 10) Peace is important for the people of South Sudan.

We stand together for peace.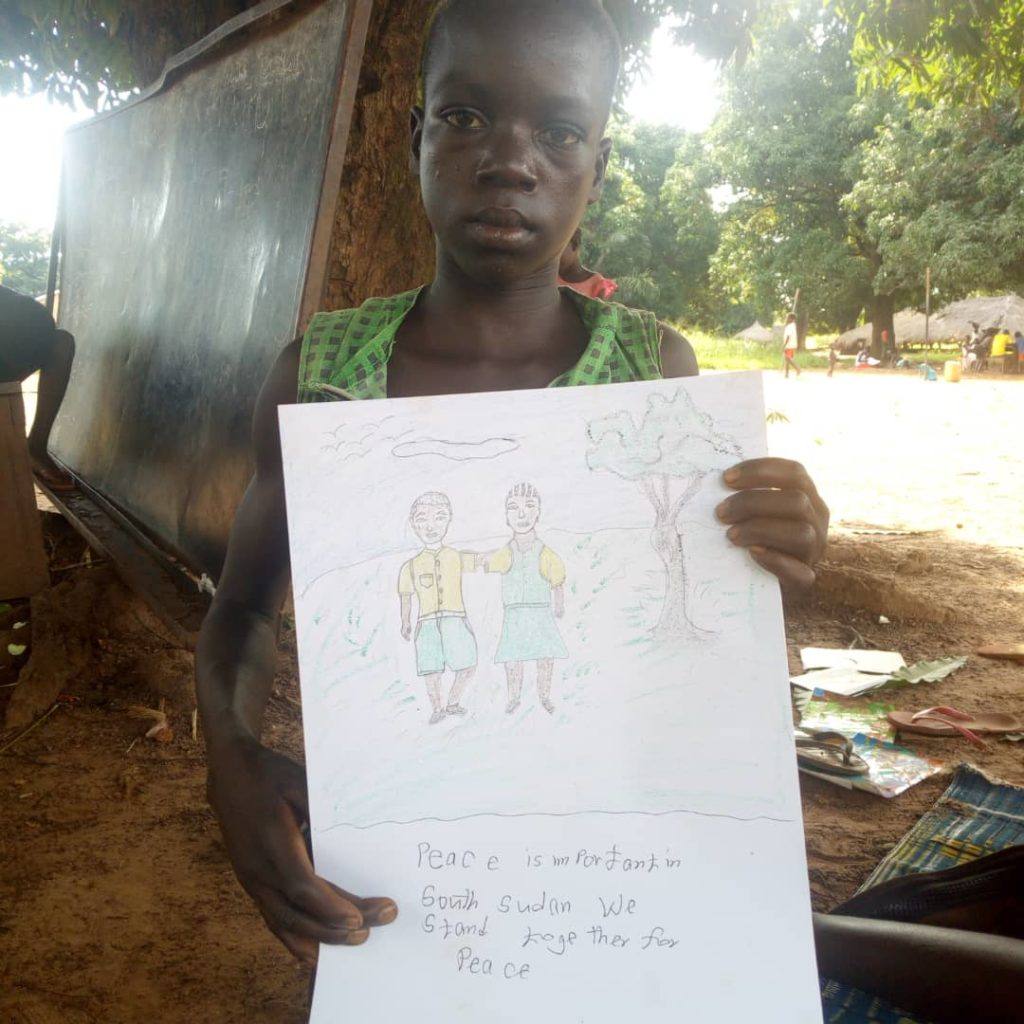 A Brief History of Our Work in South Sudan
CMMB has been working in South Sudan since 2009. Unfortunately, for the majority of its sovereignty, the nation has never seen peace. The ongoing civil war has halted the nation's development —  social services and health infrastructure remain in pieces and most children do not have the chance to go to school.
Like is often the case, children remain the most vulnerable to the impact of ongoing conflict and broken infrastructure. Since 2015, the region's warring groups have taken advantage of the nation's youth, voluntarily and forcefully recruiting them to fight as soldiers. In the process, some have been killed, others maimed, and many orphaned. All were separated from their families and denied a normal childhood.
No child should feel the impact of war, let alone be forced or manipulated to be a part of it. While treaties have called for the release and reintegration of former child soldiers, the healing process is far from over. As many struggle to remember what it means to be a kid again, others continue to be recruited despite peace efforts. CMMB continues to support children in the process of reintegration. Our Child Protection team works diligently to protect and advocate on behalf of children in South Sudan, no matter their situation.
Child Friendly Spaces (CFS) are used as a mechanism of protecting children from risk, to promote children's psychosocial well-being, and as a foundation for strengthening community child protection capacity. In the simplest terms, our team supports children and their right to a happy, healthy, and peaceful, childhood
Stand up for peace today!