Stolen Childhoods: The Release of Child Soldiers in South Sudan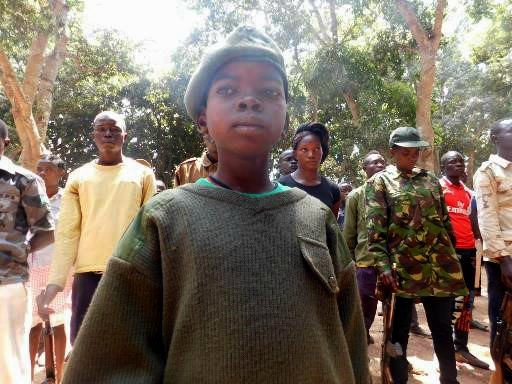 "They told me to kill my mother." This is the realty of life as a child soldier in South Sudan. It is a life of fear, brutality, and indifference to human dignity. On Wednesday, February 7th, more than 300 child soldiers were released by armed groups in Yambio, South Sudan. Since the start of the civil war over five years ago, it is believed that over 19,000 children have been recruited.
CMMB has played an active role with the recently released child soldiers and children formerly associated with armed forces and other non-state groups in Yambio, South Sudan. As a key partner for child protection in the area around Yambio, and other parts of South Sudan, and an advocate for the well-being of children, CMMB is actively involved in the overall disarmament, demobilization and reintegration (DDR) program of these children. Together with funding partner UNICEF, CMMB has helped to renovate the child transit center at the ministry of education, gender, and social welfare. This center will host up to 70 girls who will be released from the armed forces. On the day of the official release, February 7th, 2018 CMMB registered children and provided counseling.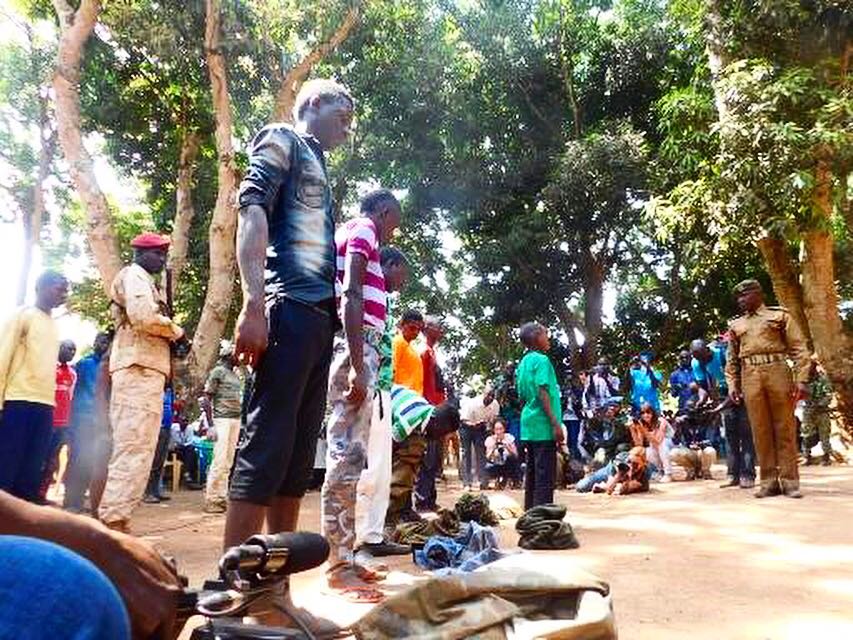 Background
Until 2015, the former Western Equatorial State was relatively calm except for incidents of the Lords Resistance Army (originally from Northern Uganda) that attacked villages – looting, killing, and abducting children as well as adults. As the security situation deteriorated in the region, children were either forcefully or voluntarily recruited to different armed groups and were brought into the bush to fight. In the process some were killed, others maimed, many orphaned, and all were separated from their families and denied a normal childhood.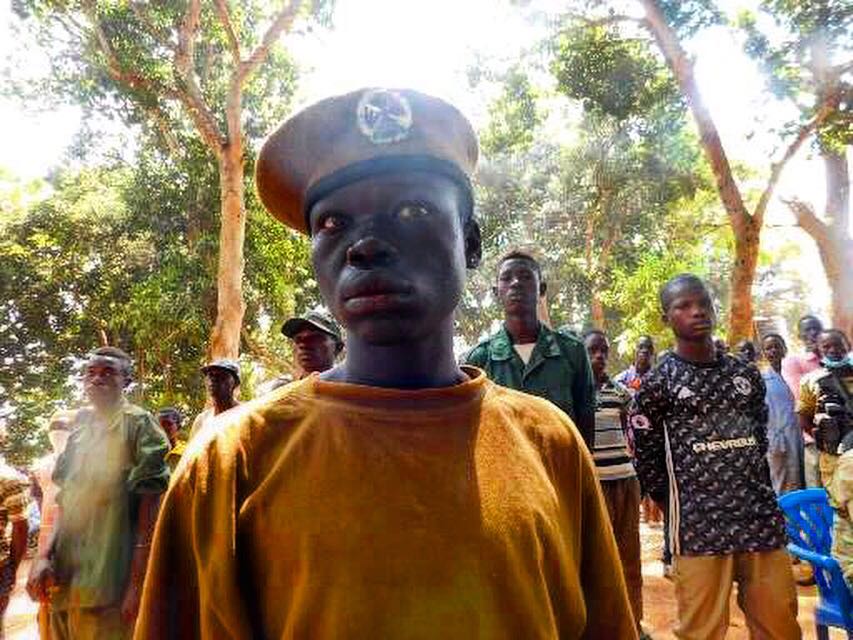 The global commitment to end the use of children in armed conflict led to the release and reintegration of more than 5,000 children in 2017, but tens of thousands of boys and girls are still being recruited, kidnapped, and forced to fight or work for military groups or armed forces at "alarming rates" according to the United Nations.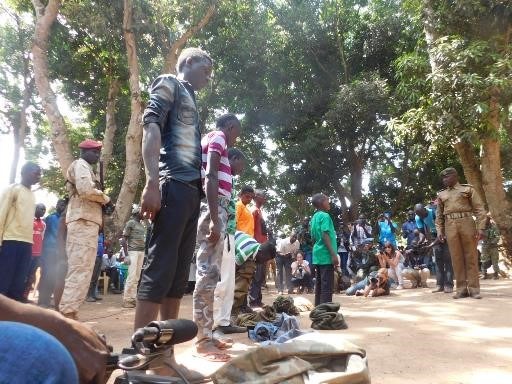 The journey towards the release of the children from armed groups started more than six months ago through negotiations with various stakeholders with armed groups to allow children to be reunited with their families, to go back to school, and to be children again. Religious leaders helped to broker the release process and negotiated with commanders to allow children to return home. So far about 700 children formerly taking part in armed conflict have been screened and registered for demobilization and release which will take place in phases. The first phase witnessed the release of 87 girls and 224 boys in Yambio and was attended by the vice president of the Republic of South Sudan, ambassadors, and secretary general representation among other high-ranking UN officials.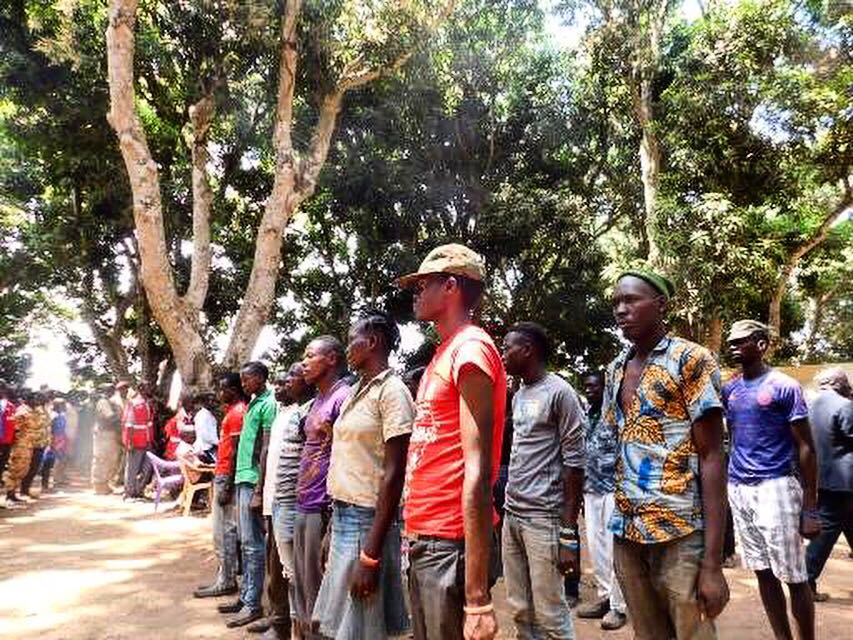 CMMB's engagement in child protection and support for the DDR processes in South Sudan is part of the long-standing effort of the international community, and United Nations in particular through its Office of the Special Representative of the Secretary General on Children and Armed Conflict. For more on this child rights and protection portfolio, please visit 
https://childrenandarmedconflict.un.org/
.
The continued recruitment and use of children by the military and opposing armed groups points to the utter impunity that reigns in South Sudan, and the terrible cost of this war on children." – Mausi Segun, Africa director at Human Rights Watch
One of the children released in Wednesday's ceremony shared his story with media in attendance. "They told me to kill my mother." The boy recounted the experience of being forced from his home at the age of 10 and led into the bush to fight. His mother followed and pleaded for her son's life. "When she came they told me to shoot her or I'd be killed myself. I had no option. I just asked God to forgive me." Thankfully, this 10 year old boy had never shot a gun before and it jammed and his mother was able to escape. Now, five years later, this boy has been reunited with his family.
Children can only be freed from armed groups and forces through a comprehensive reintegration process, including medical and psycho-social support, as well as educational programmes and trainings," – Special Representative of the UN Secretary-General for Children and Armed Conflict, Virginia Gamba
The road to recovery is long and uncertain. These children have seen unspoken horrors and have been asked to do things no child should ever be asked to do. The release is only the beginning. And as a new round of peace talks is underway in Ethiopia, there are concerns that renewed violence and instability in the region will lead to the resurgence of recruitment of child soldiers.
About CMMB – Healthier Lives Worldwide
CMMB (Catholic Medical Mission Board) is an international nongovernmental not-for-profit providing long-term, community-based medical and development aid to communities affected by poverty and unequal access to healthcare. For over a century, CMMB has worked to strengthen and support communities through healthcare programs and initiatives, the deployment of medicines and medical supplies, and the placement of volunteers. Now in its second century and as part of its new global strategic platform, CMMB is focusing on health issues facing women, children, and adolescents. CMMB's emergency relief program quickly responds to dangerous situations, from conflict to natural disasters, by supporting affected communities with donated medicines, volunteers, and medical personnel, and by meeting emergency medical needs at partner health facilities. CMMB works in collaboration with hundreds of local and international partners to deliver sustainable health services in targeted communities within Africa, Latin America, and the Caribbean. To learn more, visit cmmb.org.