Learning What Matters—Your Weekly Reflection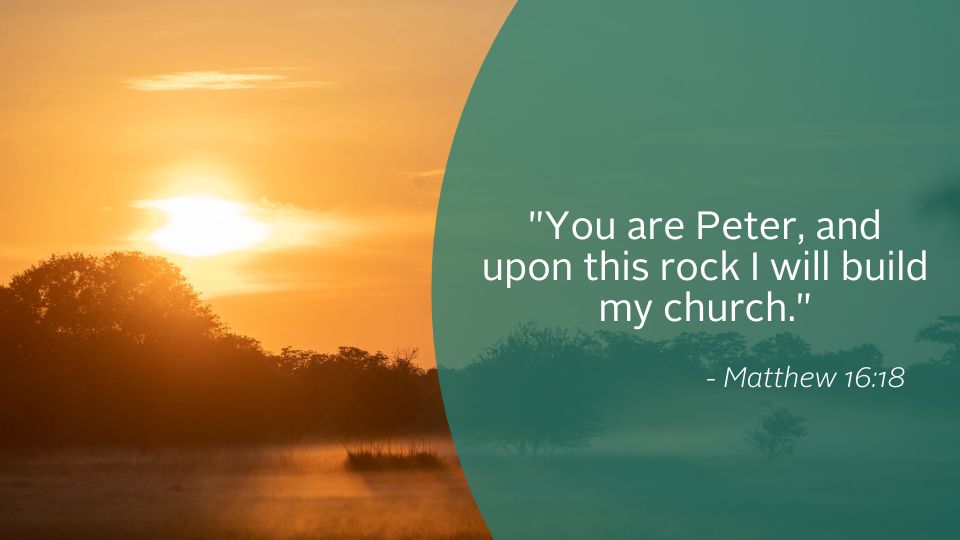 "You are the Christ, the Son of the living God." These are the profound words of Simon Peter from today's Gospel.  
Simon's statement is the answer to a question. At first, Jesus asks his disciples who people believe him to be. He then asks them the same question directly. This is the moment Simon comes forward with his revelation—that Jesus is the Son of God.  
Praising his faith, Jesus tells Simon, "And so I say to you, you are Peter, and upon this rock I will build my church, and the gates of the netherworld shall not prevail against it. I will give you the keys to the kingdom of heaven."  
As human beings, we likely wonder how Peter might have felt in this moment. Did he embrace his newly bestowed name and role with confidence? Did he feel fear or uncertainty? Did he doubt? Was he overwhelmed?  
As we reflect on this Gospel reading, we find ourselves thinking of our own roles at CMMB and the path we walk together in Jesus' footsteps.  
Because the work we do takes us to some of the most remote, and sometimes dangerous, areas of the world, there are certainly times of fear and uncertainty. But we serve, faithfully, for a reason—that is, creating a healthier world. We keep our feet firmly on the path and our focus on the promise of the journey ahead—all because we're supported by people like you. 
We are filled with gratitude that you not only hear the call to service but answer it. Andit doesn't matter whether you do so with confidence or uncertainty—or both. What matters is that you're walking this journey, faithfully, alongside us.