Love Is A Verb: Your Weekly Catholic Reflection
By CMMB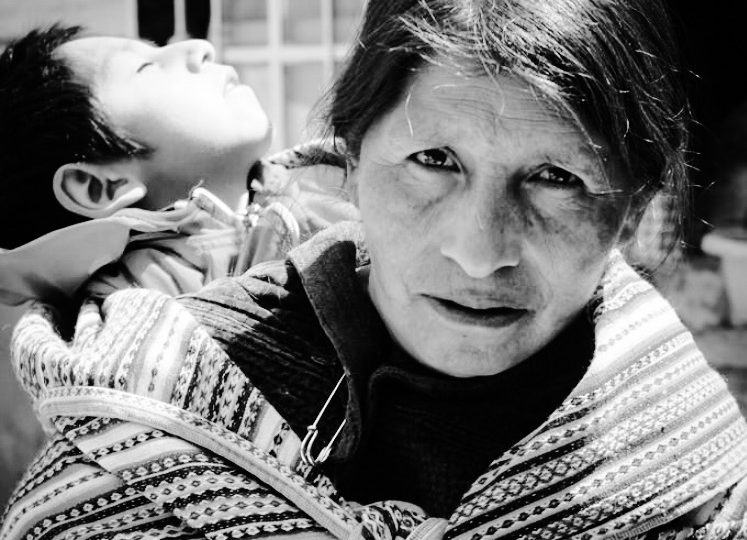 Whoever loves me will keep my word.– John 14:23
Today's Gospel is all about love. For Jesus, love is achieved by "keeping his word." The "word" of Jesus embraces everything we know about him – his words, actions, relationships with people, the guiding principles of his life, his values and attitudes.

In Peru, Isabel's son, Angel, is 13 years old and weighs 75 pounds. Watching Isabel carry him on her back is witnessing love in action.  He suffers from cerebral palsy and is nearly paralyzed. His family lives in extreme poverty. Isabel can't afford the special care and services Angel needs. With loving support from CMMB, this family is getting help. Twice a week, Isabel carries her son to therapy, and Angel is learning to move his arms and to sit up with support. Isabel told us, "Angel has been very sick his whole life. CMMB is giving me hope and helping me take care of my son. I want to continue to be by Angel's side until the end of my life." Isabel's devotion is surely the kind of love that Jesus wants all of us to know.

Jesus is the "word" of God because of the lessons he shared and the impact of his life, from his birth in the manger at Bethlehem to his agony on the Cross. The words and love of Jesus are precious gifts that each one of us can keep in our hearts. By sharing those gifts, especially with the poorest of the poor, our belief and faith can only grow stronger.
Children like Angel need your love and support today. Learn more here.
---
Sign Up for Our Weekly Reflection