Making Faith Come Alive – Your Weekly Reflection from CMMB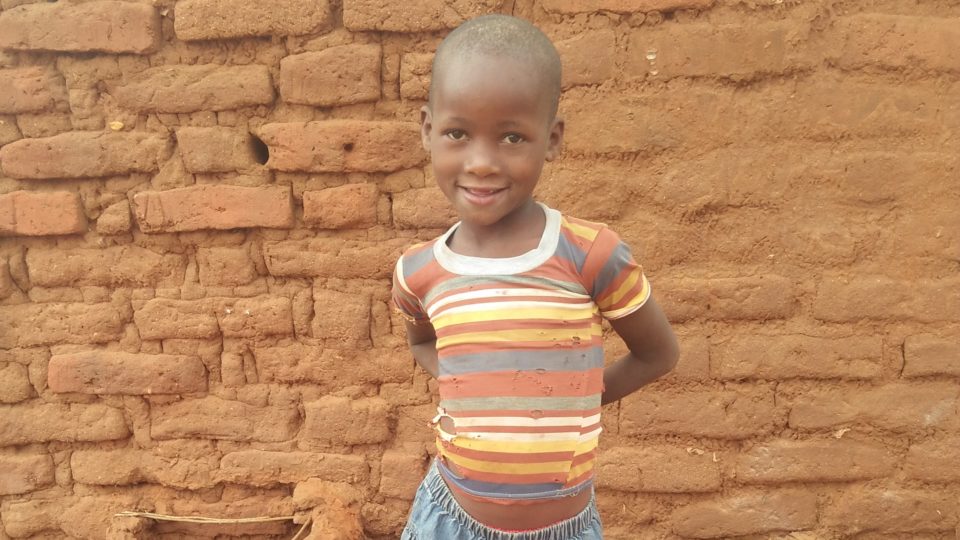 Faith by itself, if it is not accompanied by action, is dead.
—James 2:17
In today's reading, we are reminded that it is not enough to believe in something—we also need to act on it. We can say we have faith in Jesus Christ, but it is through the actions we take to demonstrate our faith that we will feel God's blessing. It also works both ways because those actions, in turn, will strengthen our faith.
I will show you my faith by my works.
—James 2:18
Our Angel Investors are a living example of this. We were recently moved by one of our newest, Bethany, who lives in Illinois with her husband and children. Two months ago, she read Winfred's story and even though she has six kids of her own, she was called to take on another one by becoming her Angel Investor.
Seven-year-old Winfred lives with her mother and four siblings in a remote, rural village in Kenya. It's located in Kitui South County, one of the poorest in the country. Their home is made of mud and part of their roof has collapsed. Economic opportunities are very limited. Without emotional or financial support from her husband, Winfred's mother struggles to provide basics, including food and shelter for her children. As a result, they are weak and withdrawn. Winfred wants to go to school, to learn and make friends. They have dropped out of school because they cannot afford the school fees. In the daily struggle to survive, dreams of education are out of reach.
Faced with hungry children she can't afford to feed, Winfred's mother needed help and hope. Over 8000 miles away, Bethany is providing that hope. She has signed up to be an Angel Investor, and through her monthly contributions she is paying for Winfred's school fees. Education will help this bright girl break out of a cycle of extreme poverty—the only life she has ever known. Bethany recently wrote Winfred a letter which was translated to Swahili and read to her by a social worker. Here are some excerpts: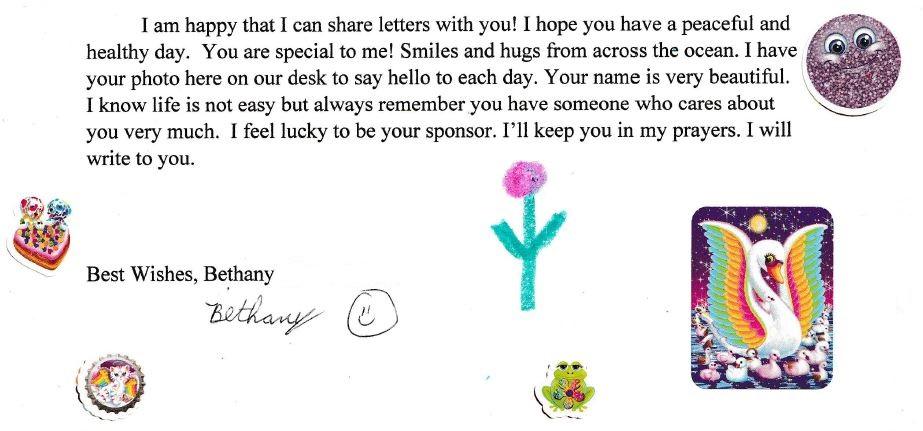 The generosity of our Angel Investors has transformed the lives of hundreds of vulnerable children and their families. Bethany already has to care for a large family of her own but she was able to find room in her heart to help little Winfred. That is true faith in action.
In grace and peace,
CMMB – Healthier Lives Worldwide
Stories of Children Living in Extreme Poverty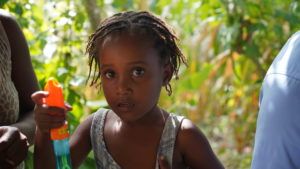 Julie is a young and joyful girl in Haiit. She needs your support so that she can continue to shine, attend school, and live a healthy childhood.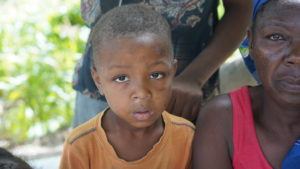 Lovensly is a young boy in Haiti. Although he was scared of bubbles, he is curious. He needs your support so he can keep learning in school.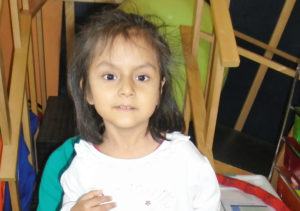 At 5 months old, Valeria began experiencing spasms and seizures. She needs an Angel Investor to provide her with the specialized care she deserves.