Mary Beth Powers Congratulates the Aurora Prize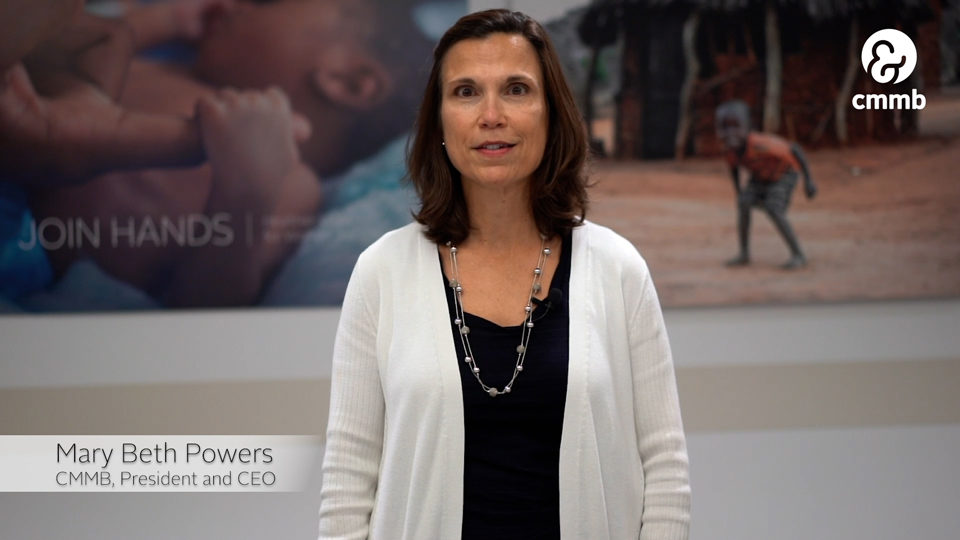 Mary Beth Powers, CMMB's President and CEO, congratulates the Aurora Humanitarian Initiative on the celebration of their 5th anniversary. Join the celebration on Monday, October 19th from 6:55pm for a live virtual event with Yo-Yo Ma. Click here for more information on the event.
Aurora Prize Supporting Humanitarian Aid

"In just five years, your impact has been felt on every continent," said Mary Beth Powers. "We stand proudly with you supporting those in need of humanitarian aid, striving so that every human life is valued and health and human dignity will be shared by all."
CMMB Aurora Fellowship Program
The Aurora Prize for Awakening Humanity was awarded to CMMB's longest serving volunteer, Dr. Tom Catena, for his courageous work as the first and only permanent medical doctor serving in the only referral hospital in Sudan's war-torn Nuba Mountains.
"We are honored to be a recipient of the Aurora Humanitarian Award that supported the expansion of health services in South Sudan and launched CMMB's own Aurora Fellows Program—promoting volunteerism, modeled on the commitment and sacrifice of the Aurora Laureates," Mary Beth Powers said.
The award came with a $1 million dollar prize, which Tom designated to three key partners, including CMMB. One of the initiatives supported by this award was the launch of CMMB's Aurora Fellowship program. The program provided opportunities for highly skilled professionals to bring care to under-served populations in areas of extreme hardship; places that few are willing to go.
"We look forward to many more years of collaboration and pray for your continued success in inspiring everyday individuals to be heroes in support of humanity," said Mary Beth Powers.