Meet Crystal Christian, Intern
By CMMB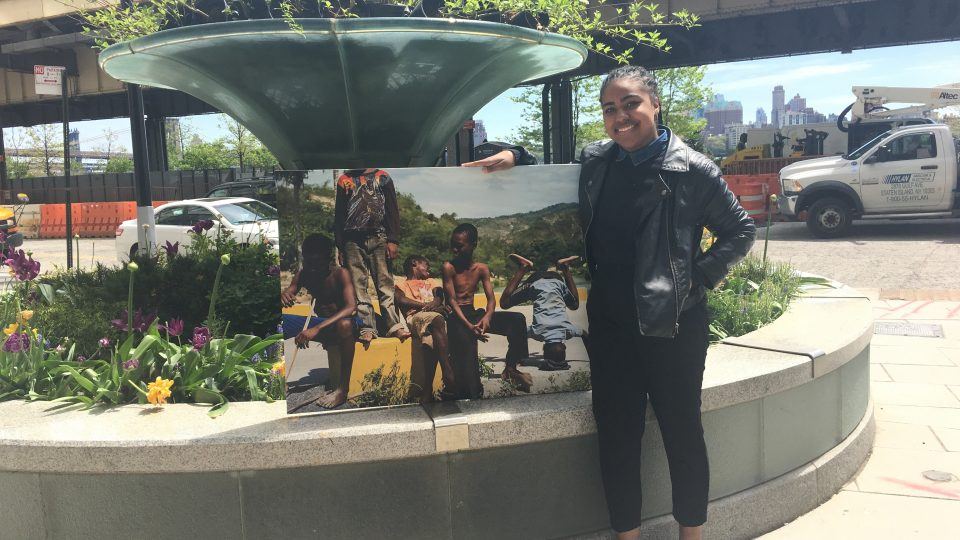 Crystal is currently a Junior at Fordham University. She began her journey as a humanitarian her freshman year of college when she began working as a member of the United Nations working group for an international disaster relief NGO. After that experience, and after co-founding a club at Fordham based on the mission of that NGO, she knew that humanitarian work was her calling. After two years with that organization, she wanted to broaden her horizons and found CMMB.
Thursday, May 3rd will be Crystal's last day interning at CMMB and we wanted to wish her best of luck as she continues her journey. We sat Crystal down recently and asked her to answer a series of questions to learn more about who she is outside her role as CMMB intern. Read to find out what world problem she would most like to solve, which animal she would be and who would play her in a movie about her life. 
---
Where is home? I was born in Miami, Florida and moved to New York when I was 13 years old. It was hard trading in neighborhood bike rides for inter-borough subway rides, but now there is no place I'd rather call home. In New York, there are always interesting people to meet and new sights to see.
Education: I'm currently pursing a B.A. in Humanitarian Studies and a minor in Mandarin Chinese at Fordham University.
CMMB volunteer post: HR and Volunteer Program Intern
Interesting fact about you: I've always wanted to take a street food tour through Myeongdong, Seoul, South Korea
What are you most proud of? My family. Their hard work and creativity is truly inspirational.
Imagine you are stuck in an elevator. Who would you most like to be stuck with? Why? Definitely the 14th Dalai Lama. He is extremely compassionate, wise and finny. It would be a life changing conversation.
If you were asked to sum yourself up in two words, which two would you choose? curious and passionate
You are featured in the NY Times or your national newspaper. What's the headline? 21 Under 21: Meet Crystal Christian, the Girl Who is Changing the World.
What would be your theme song? (the song that would play whenever you enter a room) "Confidently Lost" by Sabrina Claudio
Imagine you were an animal – which would you be and why? I'd probably be a panda because they are playful and clumsy creatures.
What is you hope for your experience volunteering with CMMB?  I hope to learn more about how CMMB so effectively takes on the challenge of global health, as well as more about the humanitarian field in general.
Favorite Quote: "Life is to be lived, not controlled; and humanity is won by continuing to play in face of certain defeat." – Invisible Man by Ralph Ellison
What book should everyone read? Why? Tuesdays with Morrie by Mitch Albom. It's a beautiful story about life, time, and opportunity.
Who would you like to play you in the movie of your life? Jurnee Smollet-Bell
What is your hope for the future? A more compassionate society.
What would you love people to know about you? I hope to join the Peace Corps one day!
Favorite speech or TedTalk: Eric Thomas, Secrets to Success Speech – Part 1 (How bad do you want it?)
If you could solve one world problem what would it be? Sustainability
What are three things you are most grateful for? My family, my friends, and music.