Oxcarts and Early Maternal Care: Giving Birth Safely in Zambia
By Becky Williams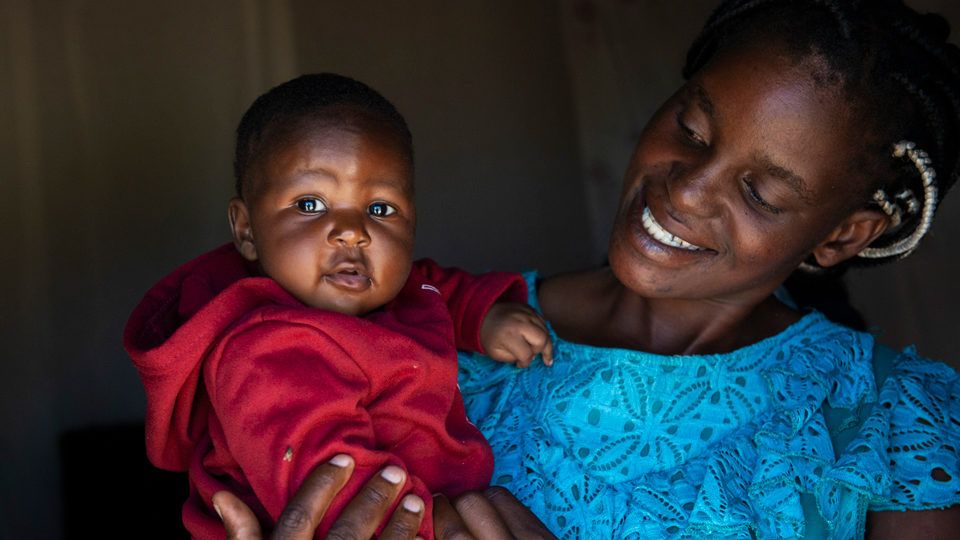 Oxcarts and Early Maternal Care: Giving Birth Safely in Zambia
In Mwandi District, the majority of residents are unable to make ends meet, with mothers and children under-five years old especially disadvantaged. CMMB's Children and Mothers Partnerships (CHAMPS) program—which provides effective support and life-saving medical care to pregnant women and newborns—in Zambia has worked in partnership with the District Health Office and Mwandi Mission Hospital since 2014 to develop efficient, cost-effective, and appropriate healthcare interventions for women, children, and their communities.
Amidst the challenges of COVID-19, CHAMPS continued to strengthen the community health worker's strategy, while also delivering a holistic package of interventions at the community level through regular household visitations.
Since October 2020, 50 additional community health workers have been trained by CMMB to remedy delayed pregnancy identification and registration, as well as make household visits across the district. With this addition, the workload of community health workers will now be fairly shared, and the quality of services will improve.
From January to March, Mwandi's community health workers enrolled 438 newly pregnant women, who they visited routinely, offering health education messages such as the importance of antenatal care (ANC), delivering at the health facility, and following guidelines for children under-five. During October to March, 1,566 community sensitizations on the importance of early ANC were facilitated, and 12,102 households were visited by community health workers.
The Importance of Early Antenatal Care
When Beauty was two months pregnant, she informed her community health workers. In the village, it is rare to disclose pregnancy so early due to superstitions, but Beauty understood the importance of early ANC from the lessons she received at the Sankolonga health center.
Community health workers visited Beauty regularly and helped her when she developed malaria in her eighth month of pregnancy. They tested her at home and started her on treatment. Thanks to early response, Beauty recovered.
The health workers also organized an oxcart, provided by CMMB, to take Beauty to the hospital to deliver her baby. The community contributed money to buy two donkeys that pulled the oxcart. "If not for the oxcart, I would have walked for 1 hour and 4 minutes and anything could have happened," Beauty said, thanking her community and CMMB for the support.
From January to March, 20% of women who delivered at health facilities were brought in by oxcarts, which were provided by CHAMPS through collaboration with primary healthcare centers and neighborhood health committees.
Many women live far away from clinics, and the introduction of the oxcart initiative helps overcome transport challenges for pregnant women. CMMB has purchased an additional 46 oxcarts that will be distributed in the next quarter, so that all 64 primary healthcare centers in Mwandi District have a dedicated transport capacity for pregnant women.
After an hour-long oxcart ride, Beauty gave birth at the hospital to bouncing baby girl, named Pretty.
CMMB's CHAMPS program in Mwandi has made significant progress towards improving the welfare of children, mothers, and their communities. With communities deeply affected by the pandemic, collaboration with the Ministry of Health, Ministry of Livestock and Fisheries, and Ministry of Local Government, was invaluable in adapting interventions to ensure that work continued while maintaining COVID-19 guidelines.