Partnering with Mass General and Harvard Medical School for Epilepsy Care and Research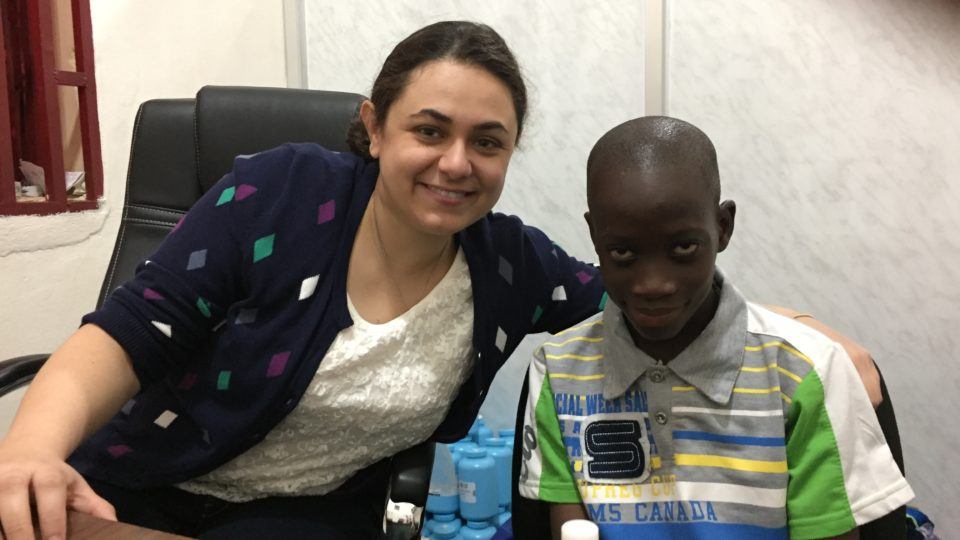 Massachusetts General Hospital (Mass General) is a leading research hospital dedicated to advancing care through innovative research and education and participates as a teaching hospital of Harvard Medical School. The Global Neurology Research Group is part of Mass General's Neurology department and their mission is "to find solutions to improve the quality of neurological care in low- and middle-income countries." They work in long-term partnership with facilities in lower-income countries to provide care to patients who cannot afford it as well as to conduct research and publish studies aimed at improving the design and quality of care in these settings around the world.
The Global Neurology Research Group reached out to CMMB in 2019 to learn more about participation in the Medical Donations Program (MDP). As they were planning their upcoming mission trips to partner facilities, they had identified some highly specific needs for medicine that, if donated, would create more room in their budget to support other aspects of the program.
Medical Donations Support Care and Research in Guinea
The overlap of the missions of CMMB and this program were immediately clear. Mass General and Harvard place an emphasis on leveraging resources from the US to benefit the most disenfranchised in lower income countries. Additionally, they organize their programming to produce best practices which lead to scalable improvements in the countries where CMMB has been serving for over 100 years.
The Global Neurology Research Group has worked with the Ignace Deen Hospital in Conakry since 2017, where they designed a program treating patients with epilepsy. These missions are led by Dr. Farrah Mateen, Neurologist, MD, PhD. In October of 2019, CMMB had the opportunity to support Mass General's mission trip to Guinea with donated medicine.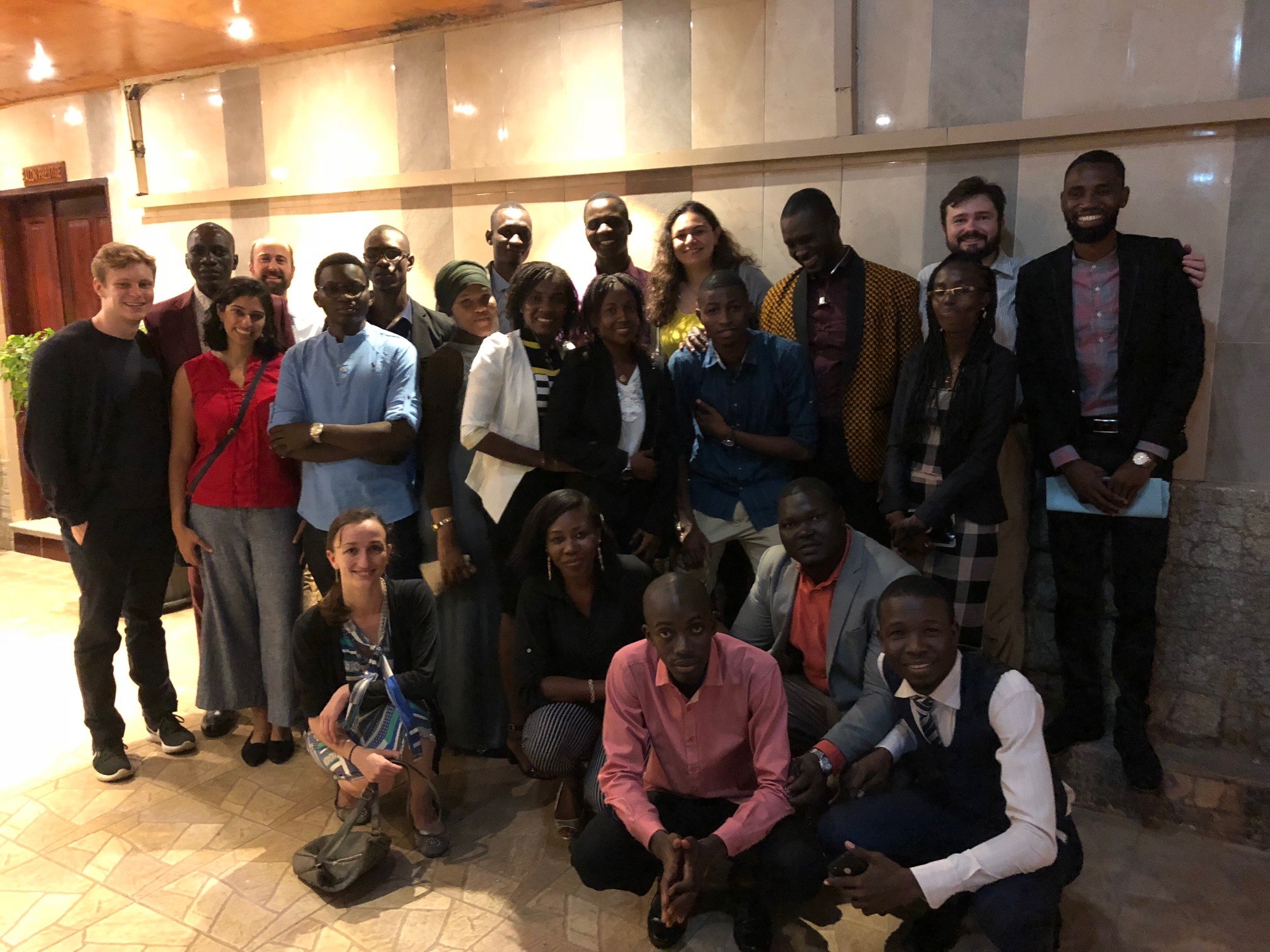 The Mass General team with in-country team members in Guinea
Epilepsy in the Developing World
In developing countries such as Guinea, epilepsy frequently goes undiagnosed. Rural populations who reside far from health facilities often turn to traditional healers for treatment, and even when patients do seek help from health facilities, it is rare that the staff has the expertise or resources to properly diagnose and treat them. Because of this, epilepsy is a much more common cause of death in countries such as Guinea than developed countries.
Epilepsy also has an oversized impact on development. The Global Neurology Research Group's work in Guinea has led to the publication of several studies, one of them focusing on the wider impact of poorly controlled epilepsy. Their research revealed that these patients are at greater risk of injury and other related health conditions, causing them to miss out on education, employment opportunities, etc. The result is "a cycle of poverty in which a treatable illness leads to a new disability, additional morbidity, and lost socioeconomic opportunities".
Focused Mission Work
For their mission trip, Mass General requested a donation of levetiracetam, an anti-convulsant medicine used to prevent seizures. CMMB placed a special request to its pharmaceutical donor Mylan, who fulfilled the request with an allocation of 100 bottles to support the mission.
The Global Neurology Research Group has been longitudinally treating 500 patients with epilepsy since they started partnering with Ignace Deen Hospital's Department of Neurology. Over 100 of these patients are children. Upon returning from their successful trip, CMMB's Medical Donations Program (MDP) team had a chance to connect and learn more from the mission trip team. A couple of individual stories stood out to the team, and they shared them with CMMB. (The names of these patients have been withheld for privacy purposes):
Patient Story #1: One patient we saw was a young girl, about 1 year old, who had had very frequent seizures that were quite disabling. Her overall development was negatively affected by her frequent seizures. Her father was understandably worried that she would not be able to go to school because of her seizures. She had tried an anticonvulsant medication that was available locally, but this medication made her really lethargic and did not help her seizures much. She then started levetiracetam, and her seizures essentially went away. Her dad was happy to report that she has now started speaking more and was learning well. He was very grateful to receive a donation of levetiracetam, so that he could continue to provide this medication for his daughter.
Patient Story #2: Another patient was a young woman who was completing a university degree in Conakry. She had had frequent seizures that were making it difficult for her to focus in school and to retain what she was learning. She also felt embarrassed by her seizures, and she had thought about not continuing in school because of how frequently her seizures were occurring. She had tried a different medication, with only a slight improvement. (We also noticed that this previously used medication was not an ideal medication to use in a woman during her reproductive years.) She started levetiracetam, and her seizure frequency reduced significantly. She was able to focus well in school and felt that she was learning much more now that her day was no longer disrupted by frequent seizures. She was happy to receive a donation of levetiracetam to help her to continue taking this medication, as this medication is quite difficult for her to afford as a student.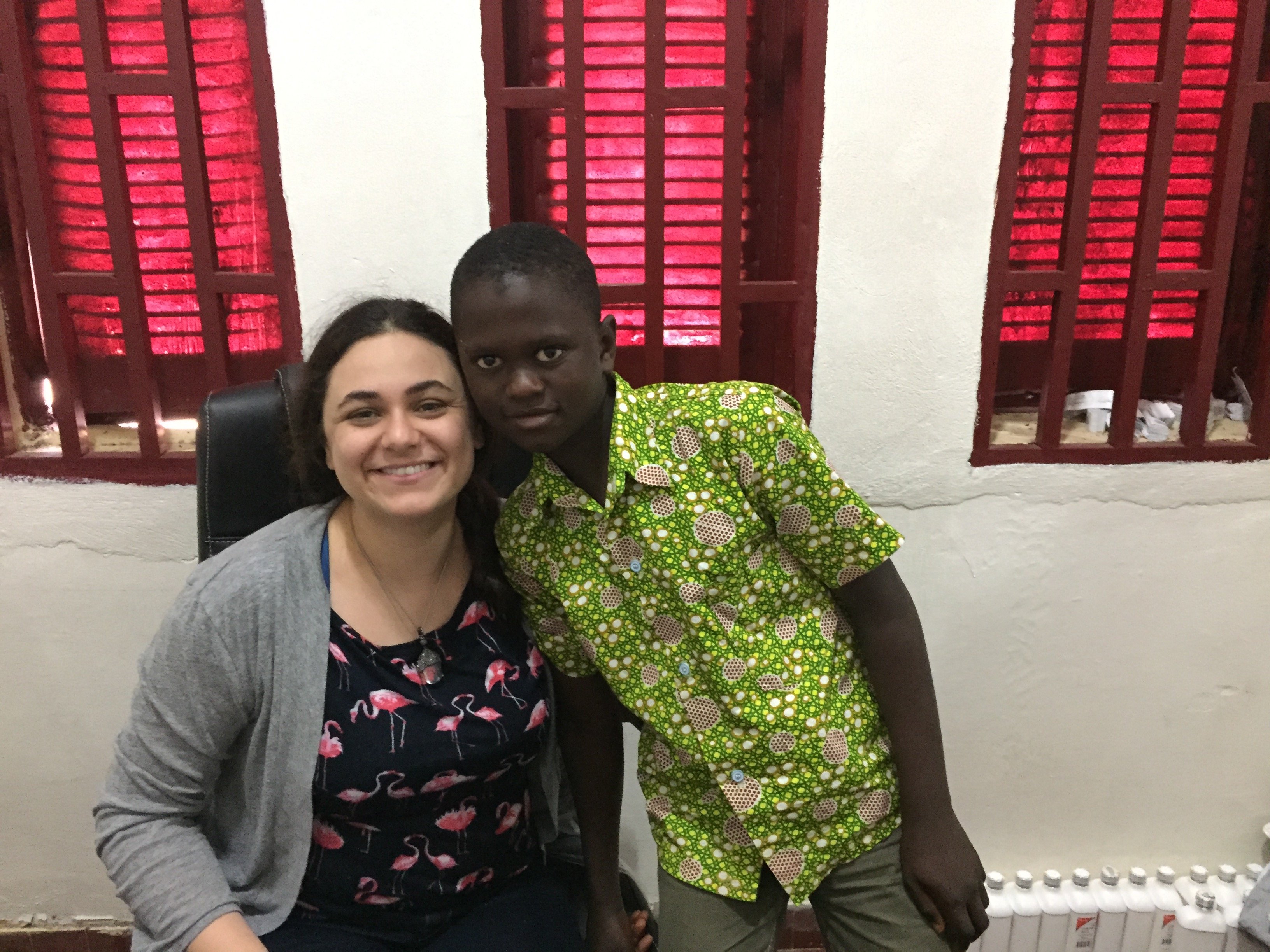 CMMB is incredibly proud to support this project by Mass General and Harvard Med as they work to address health issues in developing countries and endeavor to understand the rippling effects these issues have on the wider society. We look forward to seeing the type of impact they have on global health and the under-served around the world.