Pictures of Progress: An Update from St. Therese Nzara Hospital
By Martin Rubino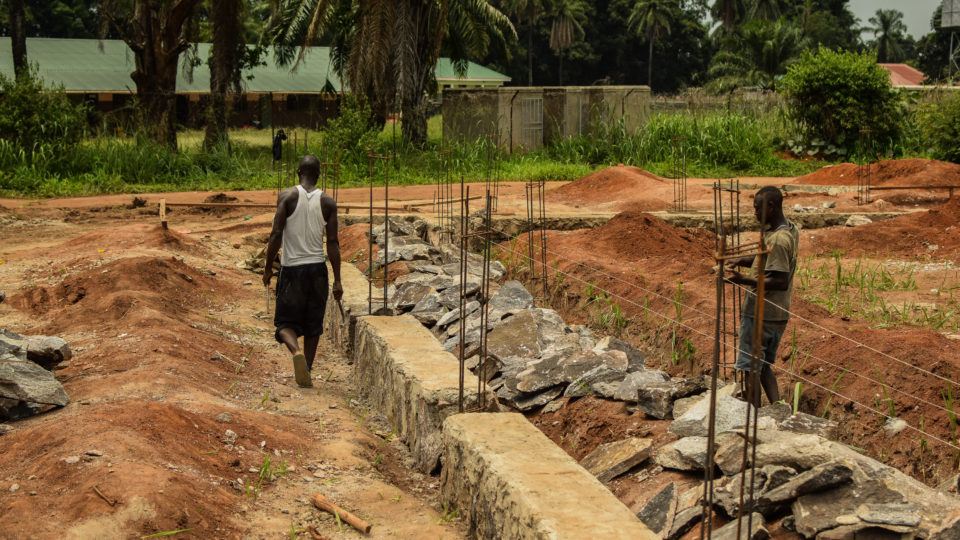 CMMB volunteer and Aurora Fellow, Martin Rubino, hit the ground running after arriving to St. Therese Hospital in Nzara, South Sudan. This is the site of a major construction project that was launched by CMMB, with the support of several partners on April 7th this year. The project aims to expand capacity at the hospital to more fully provide quality health services to all those who seek them.  It will include the construction of a surgical wing, with an operating theater, a surgical recovery ward, a maternity ward, and a blood bank, where voluntary blood donation, screening, and storage will occur.  Once complete – November 2019 – it is estimated that more than 17,000 patients will benefit annually in Nzara County and surrounding areas. It will be especially important for the most vulnerable, including pregnant women, newborns, and children.
Martin is an engineer who will serve for one year, along with his wife Sarah who is a nurse and mid-wife. In this piece, Martin shares photos and updates about the progress of construction. 
---
Updates from the engineer: 
I arrived to Nzara on Wednesday, May 16th and was happy to find the layout of the maternity ward, surgical ward, and operating theater completed with the foundation work well underway. I look forward to being on site for the remainder of construction and providing updates on the progress.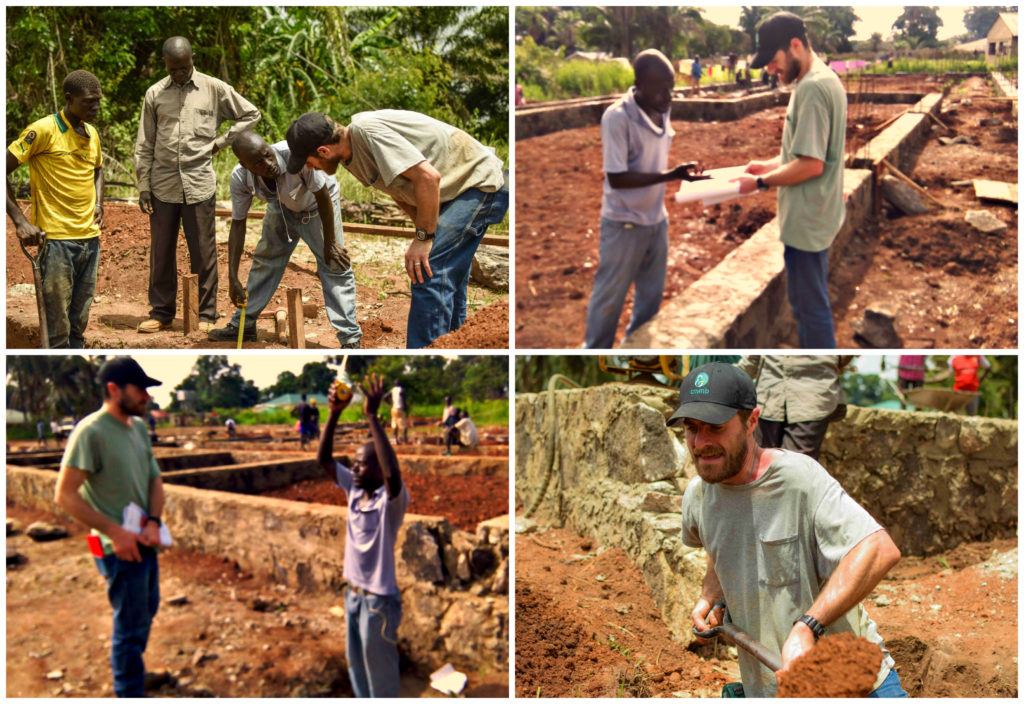 Construction on the foundations for the maternity ward, surgical ward, and operating theater are showing steady progress. Completion is anticipated early next week, at which point the concrete slabs will be poured.  
The current tasks include hammering stone into gravel aggregate, mixing mortar and concrete, excavation of the foundation footprints, adding a base layer of stone and concrete, building the stone masonry foundation, back-filling with murrum soil, and compaction.  Deliveries of sand, stone, and cement come in via truckload.
Every shovel full of earth, every wheelbarrow of mortar, brings us closer to our goal!
Gallery of Progress