Preparing For His Absence – Your Catholic Weekly Reflection from CMMB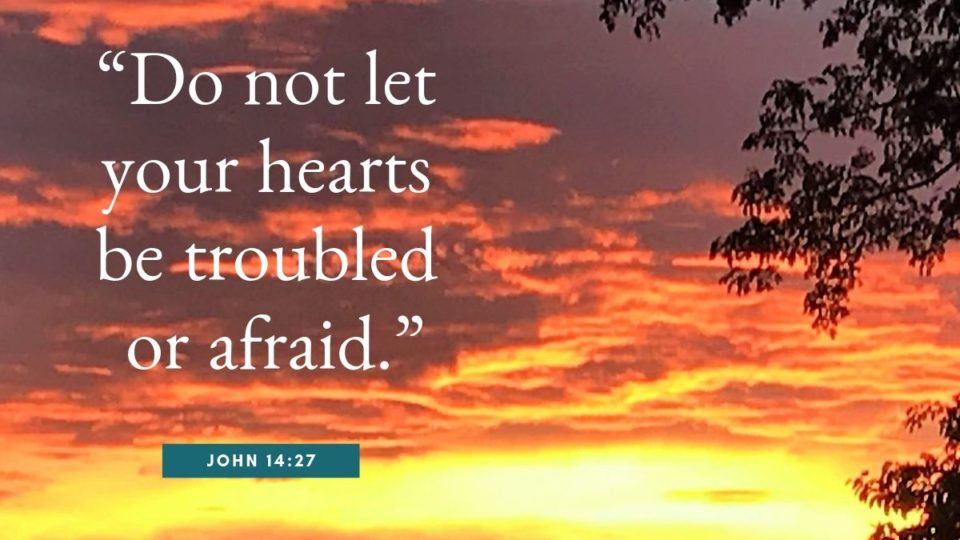 In today's Gospel, we hear how Jesus prepared his disciples for his Passion, death, and Resurrection. Upon learning of his absence, the apostles became frightened and anxious. They felt like their world was about to crumble. Jesus gently and lovingly comforted them, allaying their fears and helping them embrace the future that was to come. He promised to send the Holy Spirit to remind them of everything He taught them and bring them peace.
In the central highlands of Peru, Hermana Yvette is helping to prepare a vulnerable community for healthier lives. She a sister with the Congregación de Hermanas Siervas del Corazón de María in Huancayo, the country's fifth largest city and one CMMB's project areas. Huancayo has rapidly expanded in recent decades, but there are many outlying areas where families lack access to safe water, garbage disposal, and sewage connection. They face challenges that many of us are fortunate not to have to think about. How can I prepare a healthy meal for my children?  What water will I use to cook? What water will I use to bathe my children? These are some of the questions that run through the minds of mothers living in the poor sections of Huancayo. Driven by a spirit of love and service, Hermana Yvette is helping to allay their fears and shaping a fresh future for them through a partnership with CMMB.
In 2018 she received special funding to launch a water tank installation project. Once she selected Tambo Huari as the location for the project, she partnered with CMMB to identify families that would benefit most from a water tank directly in their homes and to educate them about sanitary practices.
Tambo Huari, in the southern part of Huancayo, has a hilly landscape dotted with corn fields, farmland, and green pastures. A river runs through it, providing the main natural source of water for the people there. It is a beautiful place where the sun is abundant and the air is fresh, but the river, which was once clean, has now become polluted. The locals have no other choice but to use it, which has led to a high incidence of diarrheal and parasitic diseases as well as skin conditions.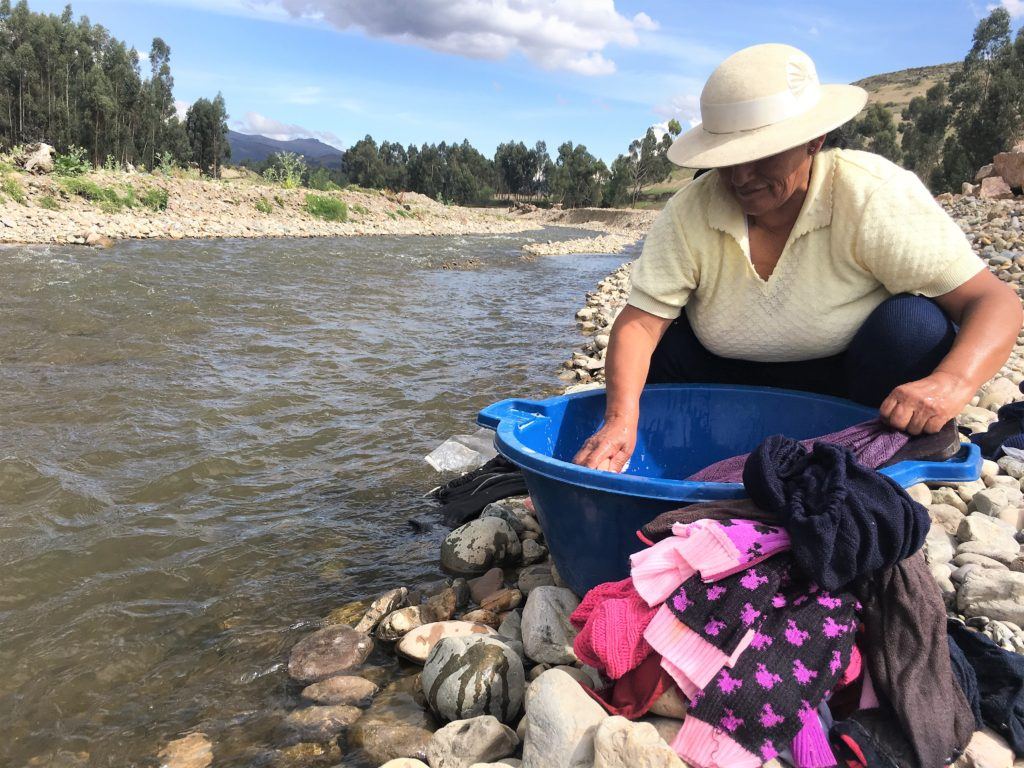 To be considered for the project, the families had to meet certain conditions. They had to be willing to dig a well in their property, purchase a pump, and take part in CMMB's Viviendas Saludables (healthy homes) project. Viviendas Saludables teaches participants how to create healthier, more sanitary environments to help improve health outcomes for their entire family. These prerequisites helped to create pride of ownership while at the same time encourage better hygiene.
Over the course of one month, families came together and cleaned their homes. They learned about nutrition and ways to prevent anemia—an affliction that impacts many people, especially children, living in poverty in Peru. They learned the proper way to wash their hands and wrote down the steps to continue to practice. They taught their children about the importance of a clean home and worked together to maintain healthy spaces.
After all of the homes had passed inspections, the wells had been dug, water had been found, and all the accessories assembled, CMMB went about installing thirty-one water tanks. Sometimes two a day, sometimes as many as three!
Excitement grew as water started flowing throughout the community. No longer would residents—including children and the elderly—have to walk through hills with jugs to the nearest spicket to collect clean water, and then have to carry them back on their shoulders. Washing hands could be done more often with clean, running water coming right into the home. They no longer had to go to the river to wash clothes. They could now take showers, instead of bathing out of a bucket.
Jesus prepared His disciples in advance for His absence so that they would continue to believe in Him and not feel alone after His return to the Father. In similar ways, Hermana Yvette helped to prepare the people of Tambo Huari for a new, healthier way of life, and inspired by Christ, we strive to bring a fresh future to communities in need.
In grace and peace,
CMMB/Healthier Lives Worldwide
*Today's reflection was inspired by Loyola Press.