Coming to the Aid of Refugees in South Sudan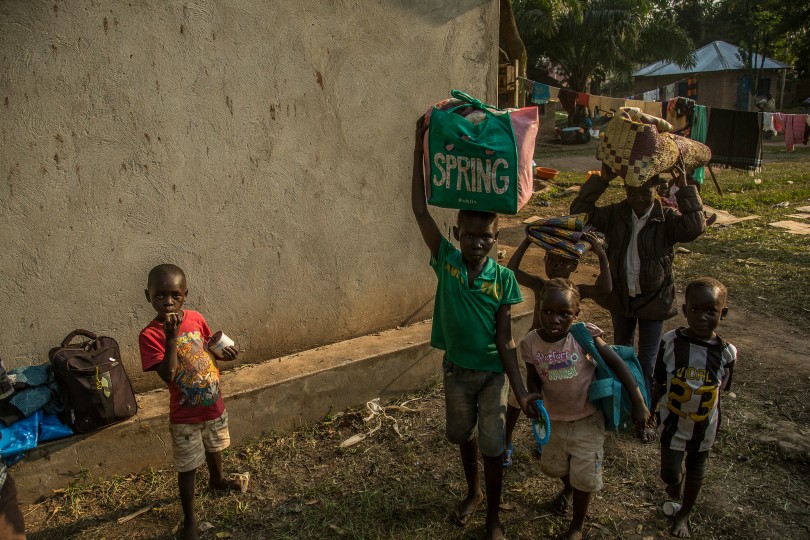 Where
South Sudan
Why
Sustain the Ezo Primary Health Care Center and three outreach sites to provide care and treatment to refugees.
Funded by
U.S. Department of State, Bureau of Population, Refugees, and Migration
When
2015 – 2016
What
Between January and March 2016, conflict erupted throughout South Sudan and in the neighboring Democratic Republic of Congo and Central African Republic. As a result, families and communities were devastated. Displacement was widespread in South Sudan, with nearly two million people forced from their homes. Many found themselves in Ezo. CMMB responded with this project, known as the Western Equatoria Refugee Protection and Assistance Project (WERPAP VII). We dispatched emergency aid to more than 50,000 people; facilitated access to safe water, food, and medicines and healthcare; and helped people trace missing family members. At the Ezo Primary Health Care Center and at the Andari, Nandi, and Yangiri outreach sites, the project also:
Provided HIV/AIDS prevention and treatment services.
Supported community health volunteers to conduct health information sessions and adherence counseling in communities and with patients.
Trained and mentored local healthcare workers and provided technical assistance at the primary healthcare center's antiretroviral therapy unit.
Implemented child protection activities.
Provided psychosocial counseling for victims of sexual and gender-based violence.
Impact Stories