A Race Against Time and Disease: An Update on Hurricane Matthew Recovery in Haiti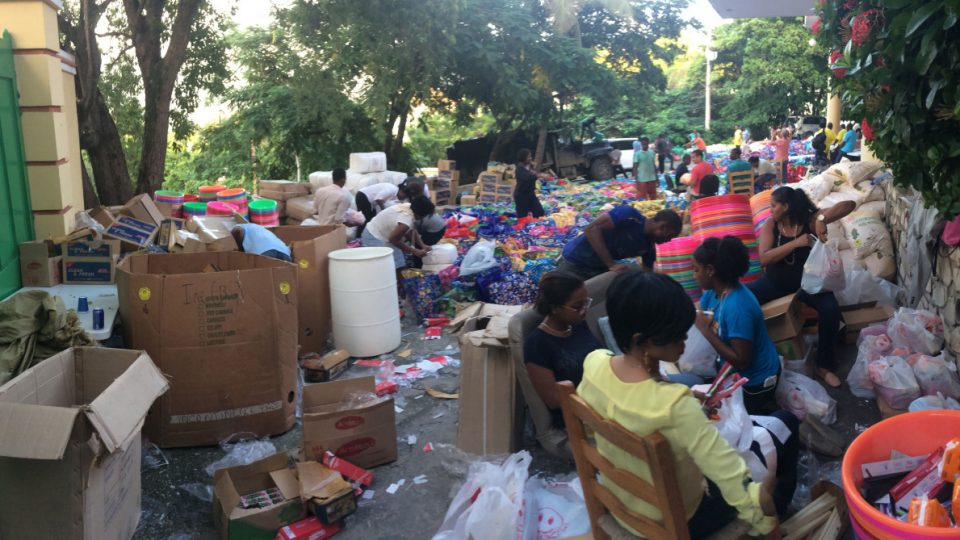 Frustration and despair are running rampant in Haiti in the wake of Hurricane Matthew. Due to bridges and roads being washed out, delivery of aid remains extremely difficult. Thousands of homes were destroyed and hundreds of people are reported to have died, with more fatalities being reported every day.
Our team in Haiti is physically and emotionally exhausted but remains resolutely committed to distributing thousands of household recovery kits in the hardest hit communities. In addition to food and hygiene supplies, these kits contain water purification tablets, which are crucial in order to protect people against cholera.
We've identified 5,000 families that we can reach, who desperately need support in order to survive the coming weeks.
It's truly a race against time, and you can help—a donation of $100 will purchase one kit for one family.
In other recovery news:
Yesterday, a truck with relief supplies  set out with a partner Methodist church to deliver much-needed household recovery kits for distribution in Jérémie, an isolated city on the southern peninsula of Haiti that was severely damaged by Hurricane Matthew. The truck was accompanied by police: as aid is slow to arrive, people are getting more and more desperate.
Many homes in Jérémie had tin roofs, which were unable to withstand the force of Hurricane Matthew's winds. Relief workers describe the town as looking as "though a bomb went off."
Two of our volunteers – Brittany Jonap and Lourdes Pierre – are assessing the level of destruction to determine what relief is needed.
Keep checking back to learn about our progress: cmmb.org/hurricane-matthew. Your support saves lives.
You can learn more about our volunteer program here.