Happiness: Re-defined by Jesus—Your Weekly Reflection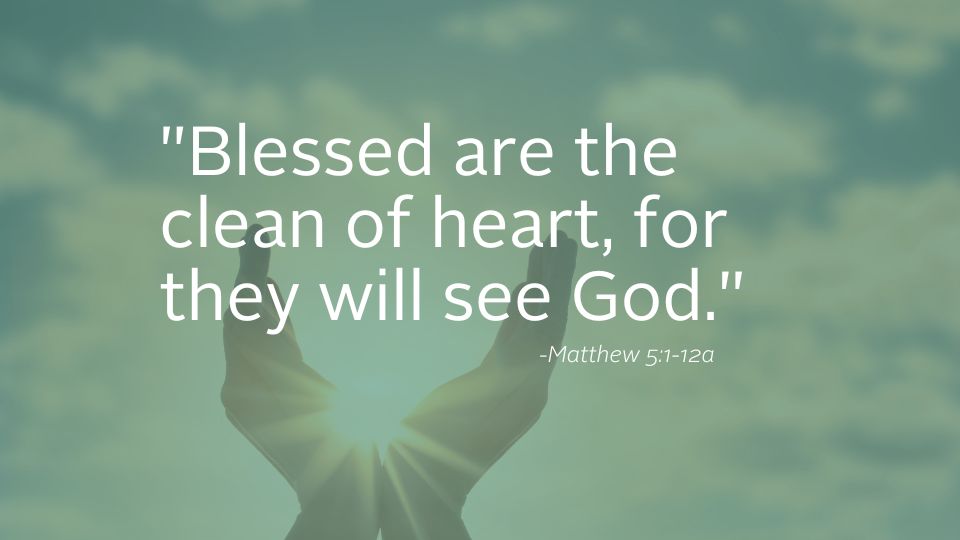 Subscribe to CMMB Weekly Reflection podcast on Apple podcasts and Spotify — and please leave us a rating and review. Sign up here to receive reflections straight to your inbox
---
Today, we invite you to reflect on one of your happiest moments. How does this inform your understanding of happiness?
Though our question is straightforward, the answer is not. There are many ways to define happiness. Today's Gospel encourages us to consider how true happiness is re-defined by Jesus.
The Gospel takes us to a mountaintop with Jesus and His disciples. Crowds have gathered in the valley below, and Jesus begins to teach.
He proclaims, "Blessed are the poor in spirit, for theirs is the kingdom of heaven. Blessed are they who mourn, for they will be comforted. Blessed are the meek, for they will inherit the land."
Jesus continues to describe the experiences of those blessed in the eyes of God.
How does this passage challenge us to understand happiness? Poverty, mourning and meekness may not be the experiences we associate with happiness. But Jesus teaches that in our most vulnerable moments, we are especially blessed by God—and that happiness awaits us in the kingdom of God, not just in heaven, but here on earth.
At CMMB, we reflect on this passage as an important reminder that in order to experience the joy of bringing our vision to fruition, we must work through challenges and build on the progress of those who came before us. Happiness is promised to us, even amidst hardship.
This is a reality that CMMB international volunteers like Nurse Ryan must embrace in their roles. Right now, Ryan is selflessly sharing his time and expertise at the small but bustling Mutomo Mission Hospital in Kenya—and his days are not without challenge.
In the rural community where he serves, resources are scarce and economic opportunities are limited. For families struggling to put food on the table, healthcare can be difficult to prioritize. This can result in life-threatening issues, especially for pregnant mothers and little children.
Ryan is helping his local colleagues in the maternity ward prepare for situations like this, where mothers and their newborn babies need lifesaving care. He's helping strengthen the quality of care provided to patients at the hospital—just like the volunteers who served before him. You can read more about Ryan's experience serving in Kenya by visiting our 2022 Annual Report.
As you consider your own definition of happiness, we encourage you to remember Jesus' perspective. In doing so, you might just find God's grace in life's most challenging moments—for yourself and others. Because when you journey with Jesus and do His good works, God's true happiness is yours.