Our Journey with Jesus—Your Weekly Reflection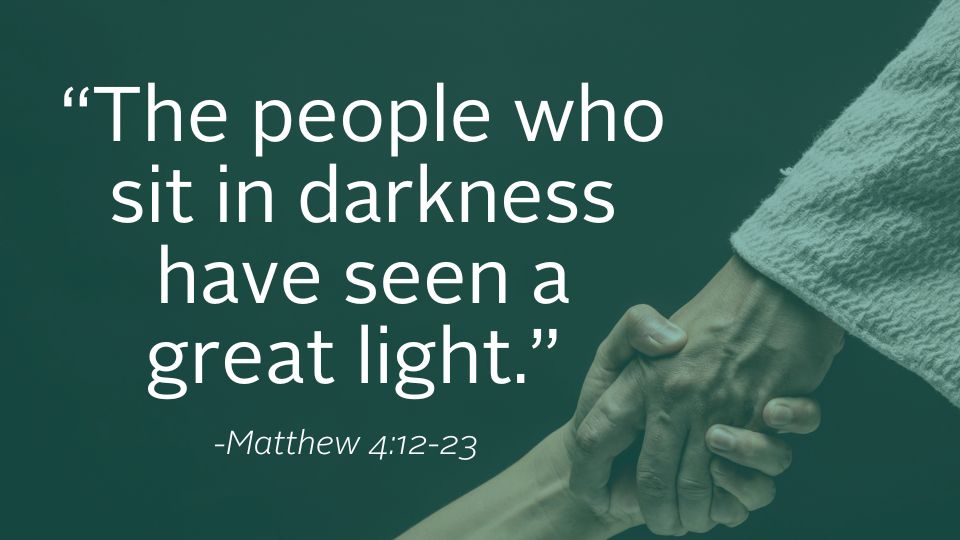 Subscribe to CMMB Weekly Reflection podcast on Apple podcasts and Spotify — and please leave us a rating and review. Sign up here to receive reflections straight to your inbox.
---
Imagine being among the first disciples invited to join Jesus' journey. It is an incredible act of faith to embrace someone's journey as your own.
When Jesus invited Peter and Andrew on this journey, His words were few, but His promise was great.
"Come after me, and I will make you fishers of men," called Jesus to Peter and Andrew.
Without pause, the brothers followed—and their commitment to Jesus began.
As disciples of Jesus, we are on the same journey He began centuries ago. Through every act we take to make this world a more caring, more just and equitable place, we take steps along the path Jesus paved for us.
Our 2022 Annual Report represents CMMB's journey in Jesus' footsteps—and you were right there with us.
The stories featured this year reflect the experiences of heroic health workers, who travel miles every day to support their communities with lifesaving care and compassionate support. These are stories of impact made possible by your generosity. Read them in our 2022 Annual Report.
Together, let's celebrate the many miles you helped pave with impact this year and commit to the journey ahead – all possible because of your unwavering faith, support, and belief in our mission.