Remembering Elizabeth on All Souls Day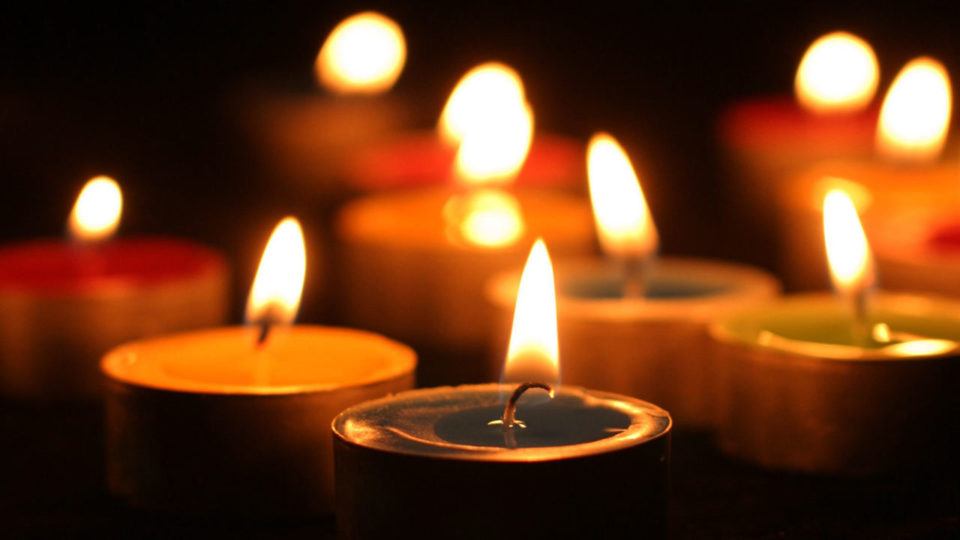 November 2nd is All Souls Day. A day to remember those we have lost. Today, we share the story of a mother of four in Kenya who recently lost her battle with skin cancer. Please include her and the children left behind in your prayers today. 
---
Elizabeth Kanuu
Elizabeth Kanuu had a challenging life. She lived her entire life in extreme poverty, far away from everything, including safe water, healthcare, and schools. She never had the chance to finish school. She would have liked to, but poverty takes away a lot of choices, perhaps especially for girls and women.
She married early. She had children early.
Things got even harder after her husband died. It was then, after his death, as she grieved for her loss, that she found out he was HIV+. And so was she.
But Elizabeth did everything she could to take care of her four young children.
After her husband's death, and after they discovered she was HIV+, Elizabeth's family abandoned her, refusing to offer any support to her or her young children. In many communities, all around the world, accessing disease treatment is not the only challenge people with HIV face. The stigma can often be the most crippling.
Elizabeth worked hard to feed her children and to send them to school. But, sometimes, she watched her children go to bed hungry. Despite her illness and all the obstacles in her way, Elizabeth continued fighting. "I am not fighting for me, I am fighting for my children. This cannot be the life they lead. I want better for them."
But then, Elizabeth was diagnosed with skin cancer.
For two years Elizabeth fought. She stayed on her ARVs (medication for HIV) and began regular treatment for her skin cancer at the Mutomo Mission Hospital. Sadly, her condition deteriorated. Her compromised immune system made it hard for her to fight the cancer.
And through all the ups and downs of treatment, it was the fact that she could no longer care for her children that was the most devastating pain of all.
My family is young and with little to give them, I was sick for long and have seen them suffer daily, I pray for at least food to keep them going, life is miserable for my family.
Luckily her prayers were answered. Hope came in the form of an "angel." We shared her story and our generous community responded. Her children became part of our Angel Investor program and she started to get the support she needed to give her children a better life.
Sadly, her cancer progressed to the point where she spent nearly six months unable to leave her bed. Her older children did their best to care for her. Eventually, knowing there was nothing more they could do for her at home, they brought Elizabeth to the hospital.
On October 12, with her children by her side, Elizabeth passed away.
After Goodbye
Elizabeth's children are now orphans, but they are not alone. Our community social worker, Joseph, recently wrote to tell us: "These poor children have lost both their father and mother. They are filled with pain." He went on to say, "Elizabeth's oldest son, David, is really struggling. But, he feels that he needs to be strong for his younger siblings. There is no easy way out of sorrow. We move through it, one day at a time." Thankfully, the children's Angel Investors are bringing these children a little respite from the pain in this challenging time.
As you remember and honor your loved ones who have passed on, please include Elizabeth and her children in your prayers. May they all rest in peace.