Responding to Haiti Drought with Climate-Resilient Garden Project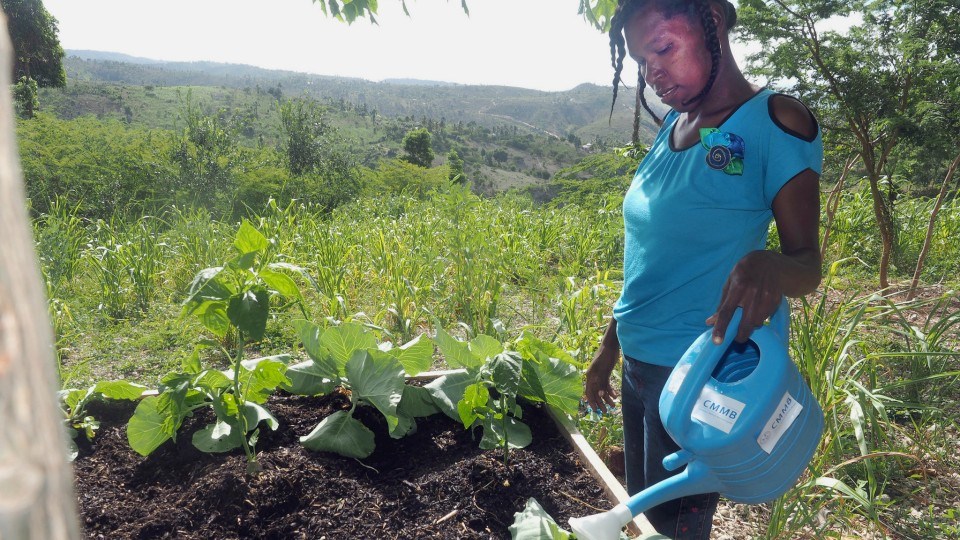 In the rural community of Cotes-de-Fer, people struggle to meet their family's daily survival needs. There is little access to quality and affordable health services, scarce sources of clean drinking water, and the soil is not well suited for farming.
This year is even tougher.
Since May 2015, most people in Haiti have been suffering the effects of a severe drought, made worse by the hottest summer in approximately 15 years. There is even less water and food to rely on than usual, and the children of the most vulnerable families are at risk of hunger and malnutrition.
Mania Cleossaint is no stranger to scarcity. She lives in the small, hilly community of Renard, Cotes-de-Fer and is the mother of five children: two daughters (ages eight and seven); two sons (ages six and four); and a nine-month-old baby boy, Lorodner. She and her family of six live in a one-room house with an earthen floor and the roof is made of palm leaves and wood, which doesn't keep out the wind and weather.
Her husband is a small-scale subsistence farmer and the family is totally dependent on what he grows for their basic survival needs. This season, because of the drought, Mania says she often finds herself without enough food to feed her family. She says, "When it doesn't rain, we have no crops to sell, and we have nothing to eat. There is no money to buy food."
When asked if she has had to resort to selling assets like livestock to get money for food, Mania says, "There is nothing to even sell." Sometimes, she borrows money so that she is able to feed her family two times a day: coffee and bread in the morning, and a small portion of corn porridge and beans, if they can get them, for dinner.
Climate-Resilient Garden Project
CMMB's history in Haiti goes back nearly a century, when CMMB's founder, Dr. Paluel Flagg began working there.
As part of CMMB's response to the drought, we are pr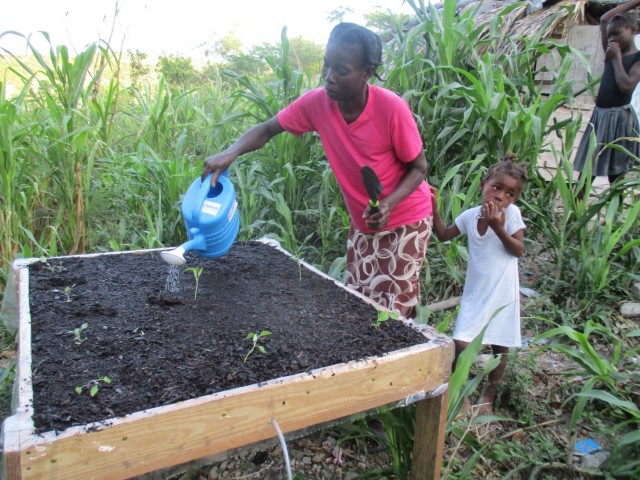 oviding vulnerable families like Mania's with table gardens and training on how to maintain them. The table garden is designed to accommodate harsh climates. It is also a low-cost, easy-to-maintain, sustainable source of food, and involves a technique in which families can fertilize their table gardens with compost made from household waste.
One table garden can harvest up to 150 lettuce heads a year or 33 pounds of tomatoes or peppers, providing access to nutritious vegetables and offering a lifeline to the most vulnerable.
Learn more more about CMMB's work in global health.
Get involved in our movement.