Seek Your Miracle — Your Weekly Reflection from CMMB
By CMMB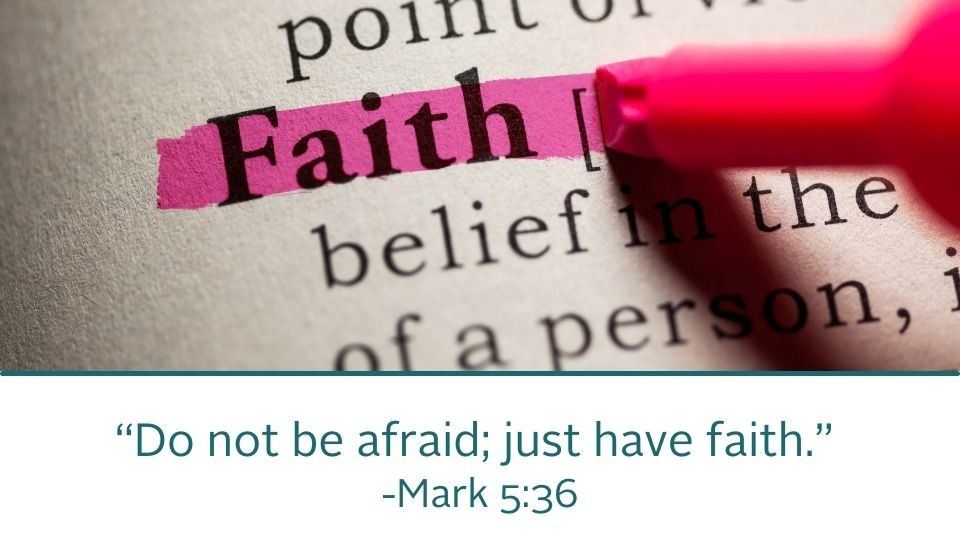 Subscribe to CMMB Weekly Reflection podcast on Apple podcasts and Spotify — and please leave us a rating and review. Sign up here to receive reflections straight to your inbox.
---
In last week's reflection, we discussed the power of faith to guide us in times of fear. Today, we continue that conversation.
Our reading picks up shortly after we last left it. Jesus has safely crossed the Sea of Galilee with his disciples and healed a man with an unclean spirit. He is now at the bank of the sea, when a synagogue official named Jairus approaches him.
Jairus' daughter is very sick and pleads with Jesus to come heal her.
Agreeing, Jesus and his disciples follow Jairus through the crowd when another miracle seeker spots him. With faith in Jesus' healing abilities, she reaches out and touches his clothes. Immediately, she is healed.
Feeling what has just occurred, Jesus turns to the crowd and asks who has touched him. Instead of running away in fear, the woman tells Jesus that it was she, and did so to be healed.
Jesus is not angered. He is kind and welcomes her faith. He says, "Daughter, your faith has saved you. Go in peace and be cured of your affliction."
At this point in our reading, Jairus is approached and told that his ill daughter has died. Jesus, unfazed by the news, assures him, "Do not be afraid; just have faith."
"Do not be afraid; just have faith."
Arriving at Jairus' home, Jesus sends everyone outside. From our reading, Mark writes, "He took the child by the hand and said to her, 'Talitha koum,' which means, 'Little girl, I say to you, arise!'"
And she did.
Both Jairus and the woman came from far different walks of life and approached Jesus in different ways. But it was faith that led them both to seek him out.
Perhaps you found yourself searching for a miracle over the past year. Perhaps you even found yourself questioning where Jesus was during these trying times.
And to that we will say: Just have faith. If you look close enough, you will see that miracles happen every day.
Many of you know that COVID-19 uprooted CMMB's volunteer program. As international borders closed, we were forced to remove all active volunteers from the field. It was a worrisome time for everyone, but especially for our local staff, who lost the volunteer support they rely on.
But shortly after, CMMB's miracle came. Thanks to the hard work of our global team, we developed a virtual volunteer program that not only benefited our mission during COVID-19 but will also support it for years to come.
In a reflection about navigating this tumultuous time, Marcia Grand Ortega, Manager of CMMB's Volunteer Program, writes, "Volunteers will not only be back in the field making an impact, but also contributing to capacity building remotely, increasing the pool of professionals available to help, and reducing the burden on our colleagues. Together, we will come out of COVID-19 stronger."
With our faith in God and the miracles he commands, we couldn't agree more. If you would like to read Marcia's full refection, you can do so by clicking HERE.
In grace and peace,
CMMB