Sister Elena in Peru: Full of Life
By CMMB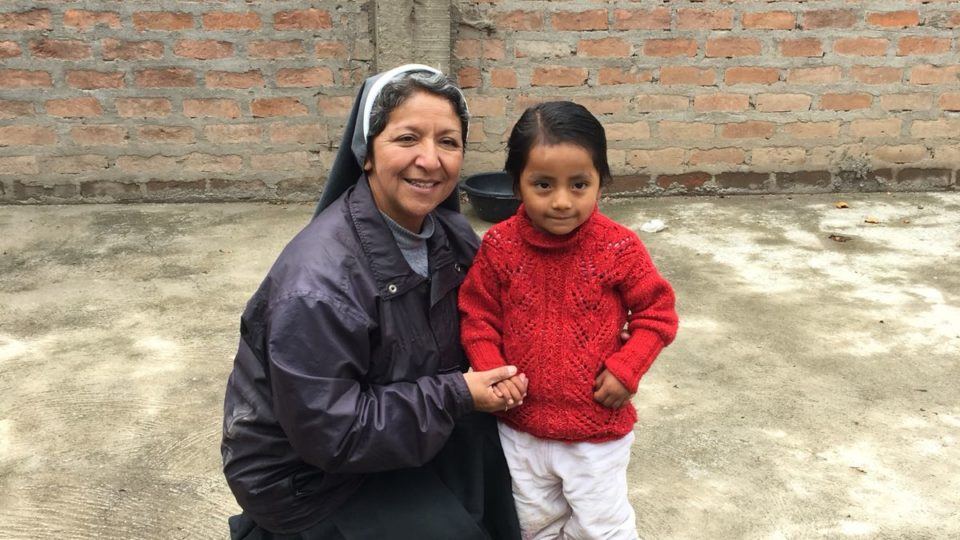 Sister Elena is part of the Congregation of Sisters of Bon Secours serving in Huancayo, Peru. Their mission? To alleviate the human suffering and bring hope to the poor and vulnerable. We recently asked two of our international volunteers, Niki Harris and Lauren Elliot, to tell us what it is like working with Hermanita Elena. This was the story they shared. 
---
Sister Elena, or as she is lovingly known amongst her colleagues, Hermanita, is a true gem.  When we first arrived in Huancayo, Peru, she welcomed us with open arms, a huge smile, and a "Welcome chicas!"
She enjoys practicing and sharing her English with us and has been so patient and gracious with our Spanish.  Hermanita Elena is truly full of life, and we have enjoyed many a good Huancayo lunch with her infectious laugh and interesting stories.
We have only been here a short time so we reached out to one of Hermanita's closest CMMB colleagues – a registered nurse named Gladys – and asked her to tell us about Sister Elena. She described her work in the following way: "Hermanita works so well with families, and she loves children. She has such a special way of listening and helping others."
But no matter how little time you know her, Hermanita Elena quickly steals your heart. It has been a pleasure to work with and get to know Hermanita Elena. As volunteers, she has made us laugh more times than we can count. From the first time out in the field I could tell that the promotoras (community health workers) trusted and confided in her as both a friend and coworker.
Sister Elena provides critical support to the zone of Auquimarca in Huancayo. Anemia, malnutrition, and lack of access to proper hygiene methods unfortunately abound in this area and others in Huancayo. Sister Elena comes to CMMB with years of experience working with women and children as a technician and invaluable knowledge in labor and delivery.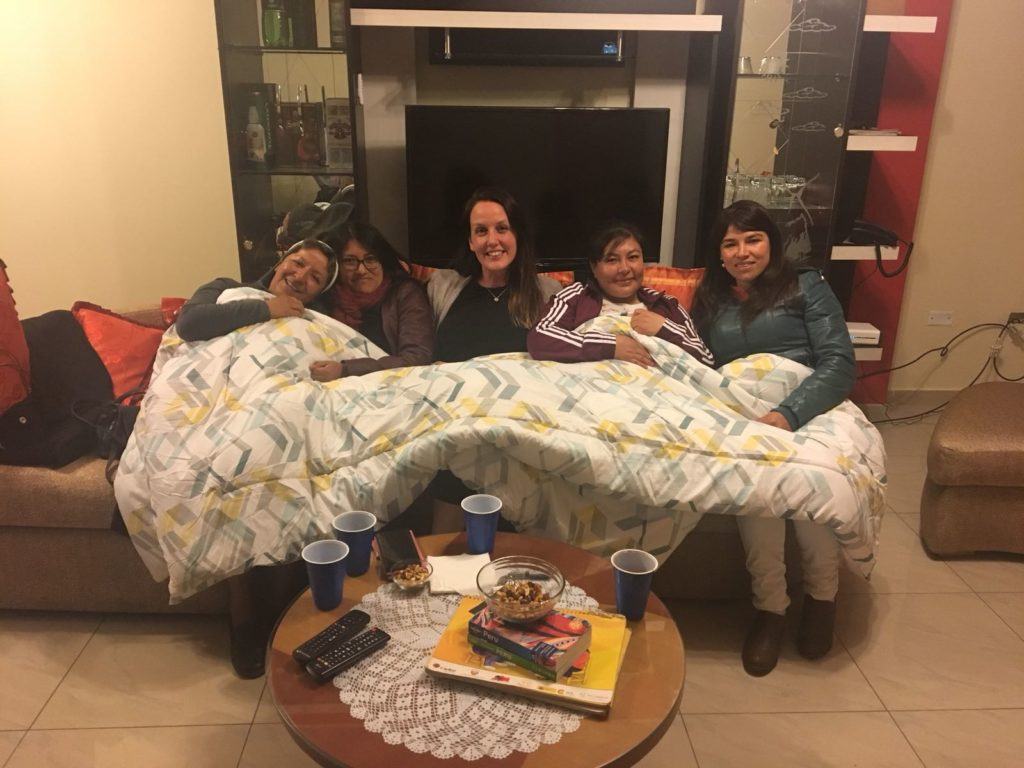 Hermanita exudes warmth, an infectious laugh, and an ever-cheerful attitude. She is full of life and brings this to the field, helping mothers and children to laugh despite hard times. She is a joy to be around and brings the mission and vision of CMMB to life in her work.
Thank you for your truly faithful and generous work with CMMB and to the families of Huancayo!
---