La Fuerza Femenina: Community Health Promoters in Peru Support Mothers in Nourishing Their Children
ByBrynn Macaulay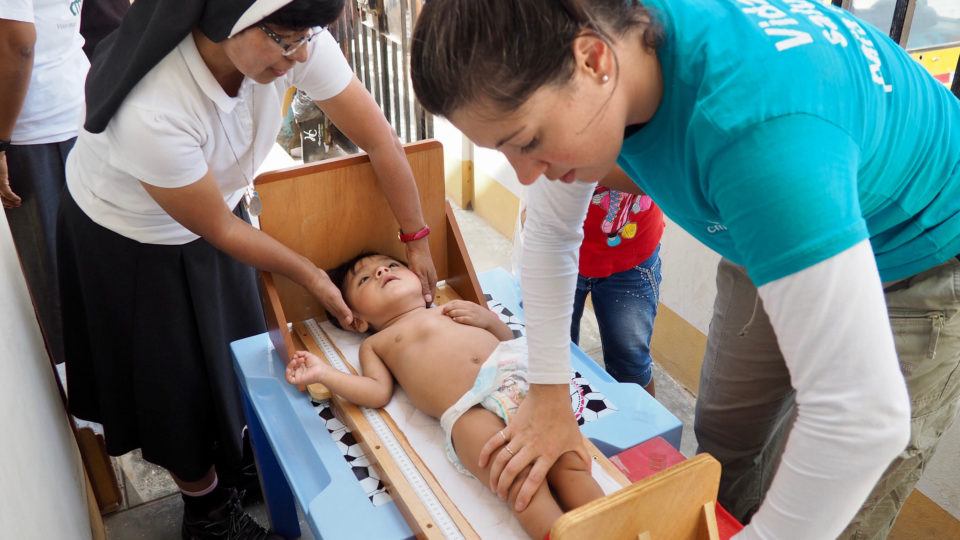 In a sprawling outlying suburb of Trujillo, Peru, built over a sandy hill at the base of a barren mountain, is a district known as New Jerusalem.
Here, entire families live clustered into their single-room homes. The walls, if they are fortunate, are made of brick or concrete; if they are less fortunate, they live in homes made of sheet metal or wooden sticks covered with plastic tarps.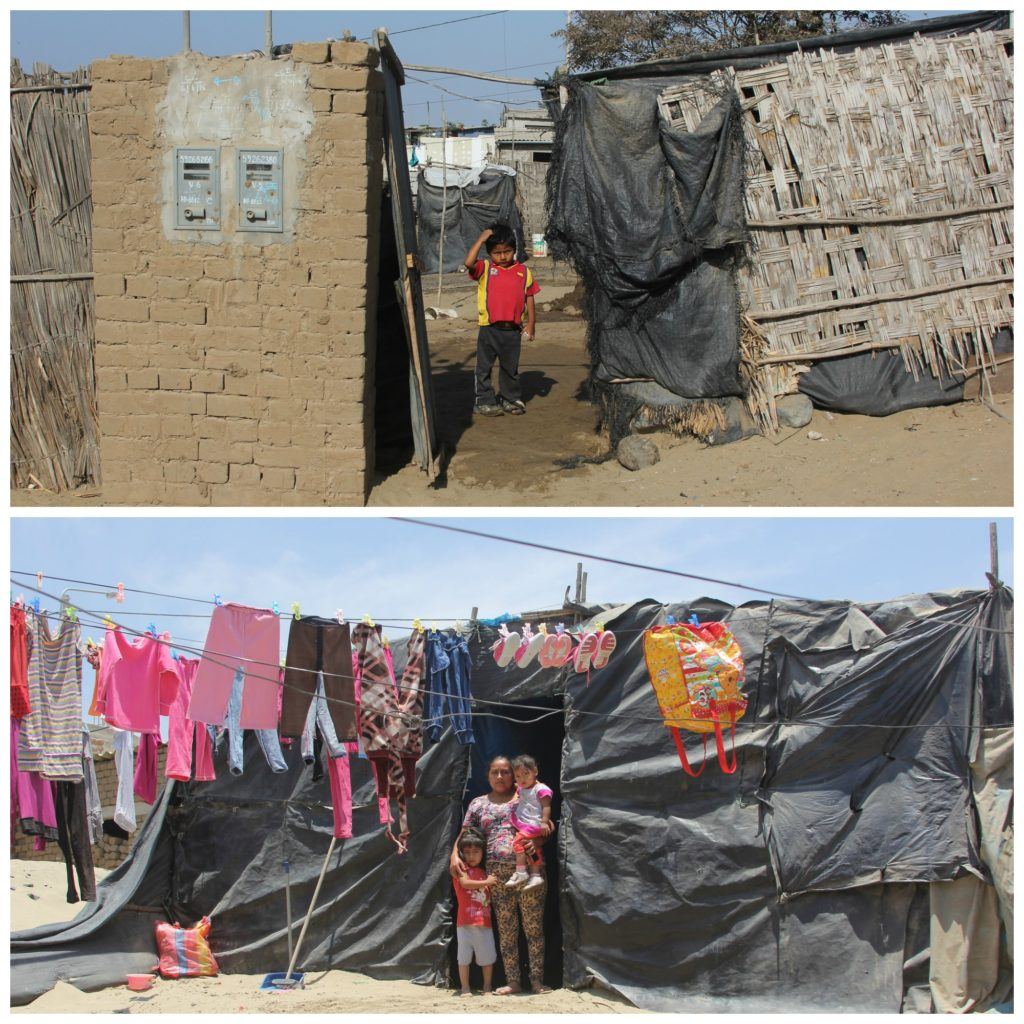 Children crawl across floors of dirt and sand, or play outside near to the garbage pits that litter the town. Perros callejeros, or stray dogs, leave excrement all over the dirt roads. These are the roads the women scale each day on their way to the market; there is no bus transport to the upper part of New Jerusalem, because there is no real road, only sand. But the women do not complain; they are resourceful. They are strong. And they have an amazing ability to use their strength to lift others up, even in times of hardship and suffering, even amidst life in extreme poverty. CMMB's Community Health Promoter Program emerged from the example of the women in this community.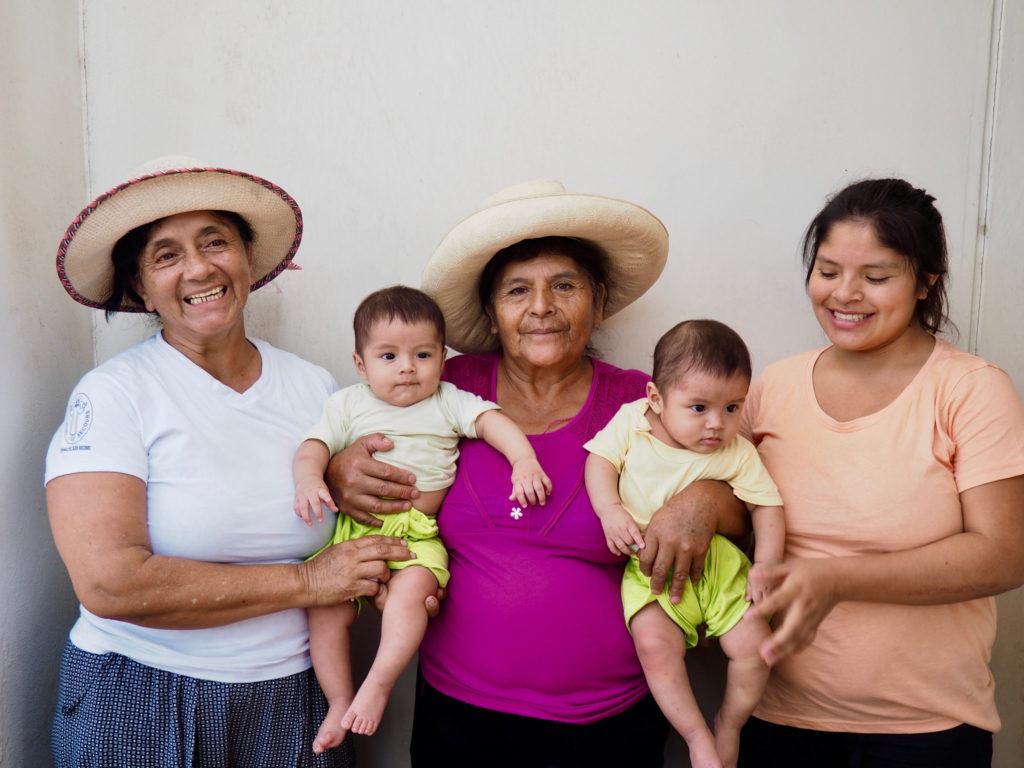 These are the same women who inspired me to specialize in Women's Health. I am a registered nurse, and a little over six years ago, I joined CMMB for the first time to volunteer in this same community in Trujillo, Peru. After five years of working in a U.S. hospital, I returned to Peru in January of this year to volunteer once again with The First 1000 Days Project, which works to reduce the incidence of malnutrition and anemia in pregnant women and children under age five.
In response to the high levels of maternal and early childhood malnutrition, anemia and mortality in rural Peru, CMMB began work in the New Jerusalem district in 2010. The project, which began under the name Wiñay (the Quechua word for 'growth'), originally served just over 300 pregnant women and children, with the help of 20 trained Community Health Promoters (CHPs). Seven years later, there are 34 Community Health Promoters providing nutritional counseling, pregnancy support, pediatric growth monitoring, and ferrous sulfate for anemia, to nearly 700 pregnant women and children under age five.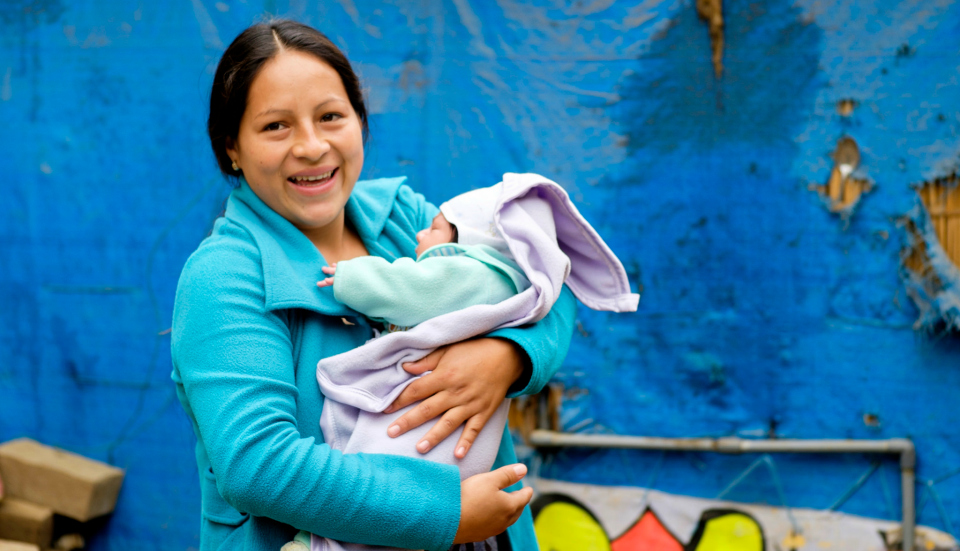 CMMB provides training and education to the CHPs in the areas of nutrition, anemia prevention and treatment, hand washing and hygiene for disease prevention. On a quarterly basis, the healthcare team checks the weight, height, hemoglobin level and the vaccination status of every child within the program, in order to monitor progress and ensure follow-up for children who are not improving. We partner with local health centers to ensure adequate care is being provided to pregnant women; when it is not, we advocate on their behalf at the local government level. To increase women's independence, we empower them economically with sewing and vegetable- cultivating workshops. Both of these products may be sold in order to increase women's economic stability, resulting in an increase in the funds available for feeding themselves and their children.
What began as a sense of responsibility for many of the Community Health Promoters has now turned into a vocation and a source of self-esteem. CHP Luz Angelica Jimenez Haro says, "I do this with love…because I like to serve others. I support women in childbirth, I take them to the health post for their checkups, I make appointments for the kids to get their vaccines. I like it when they come to me for advice. In whatever small way I can help them, I help them."
Empowering local women to become knowledgeable, recognized health advocates within their communities is crucial to the longevity and sustainability of programs such as The First Thousand Days. One day, CMMB will have to move on from New Jerusalem; but the knowledge these women possess and disseminate will remain, and will positively affect their community long after we are gone.
Furthermore, local women know how to reach other local women in a way that no outsider—whether from another country, like myself, or simply another district of Peru—will be able to understand. There are cultural nuances that are, at times, nearly impenetrable; but since the Community Health Promoters belong to this culture, and because they live within this same community, doors are open to them. Local women confide in the CHPs, because the CHPs are local women themselves. They are neighbors, friends, sisters; their faces are familiar. They are trusted.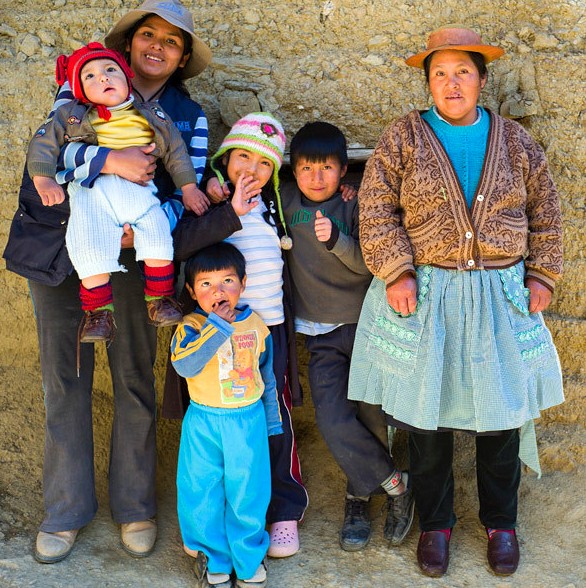 And they know how to communicate with this population. In rural communities such as New Jerusalem, information exchange is informal, and often takes place in settings such as the marketplace or the pharmacy—places where women frequently congregate to buy necessary items and also to socialize. CMMB's Community Health Promoters frequent these places as well, and take advantage of these opportunities to informally counsel the mothers they see there.
They also visit their homes at times they know will be convenient for the mothers; they know how to speak to the mothers at a time and in a way they will understand. They are also able to adapt their teaching to specific situations: for example, they know which iron-rich foods are available in the nearby markets, and are able to counsel mothers according to what is available, realistic and affordable. Since the health promoters are women who understand the circumstances of the mothers in their care, they are able to adapt their teaching to meet each individual family's needs.
The program is improving lives in tangible and quantifiable ways. Marlene, whose eleven-month-old daughter Juanita is a beneficiary of The First 1000 Days Program, says, "I received support from my health promoter Angela. She comes to my house and counsels me, tells me how I should nourish my children. And thanks to this, and help from CMMB, from you all, my children are getting ahead of their anemia. Before they had it, now they don't, and I'm very grateful." Juanita, who was previously anemic, now has a normal hemoglobin level as a result of these interventions.
The heart of the project, however, is in the unquantifiable results. The rise in stature of women who have had few educational and employment opportunities, who are suddenly respected and valued within their communities; the proud smiles of mothers as they discover that their efforts have resulted in an improvement in their children's health; the return of playful energy and rosy color to children as their anemia resolves. Seeing a community in abject poverty begin to rise as its women and children rise—because they have identified a problem and are seeking to fix it. Because although these women have little in the way of money or possessions, they give all of themselves to improve the health of their children and better their community. Because they are creative. Because they are determined. Because they see what they can do instead of what they can't. Because they are quietly indomitable. Because they are strong.
I received support from my health promoter Angela. She comes to my house and counsels me, tells me how I should nourish my children. And thanks to this, and help from CMMB, from you all, my children are getting ahead of their anemia. Before they had it, now they don't, and I'm very grateful.