The Leader Within Us — Your Weekly Reflection from CMMB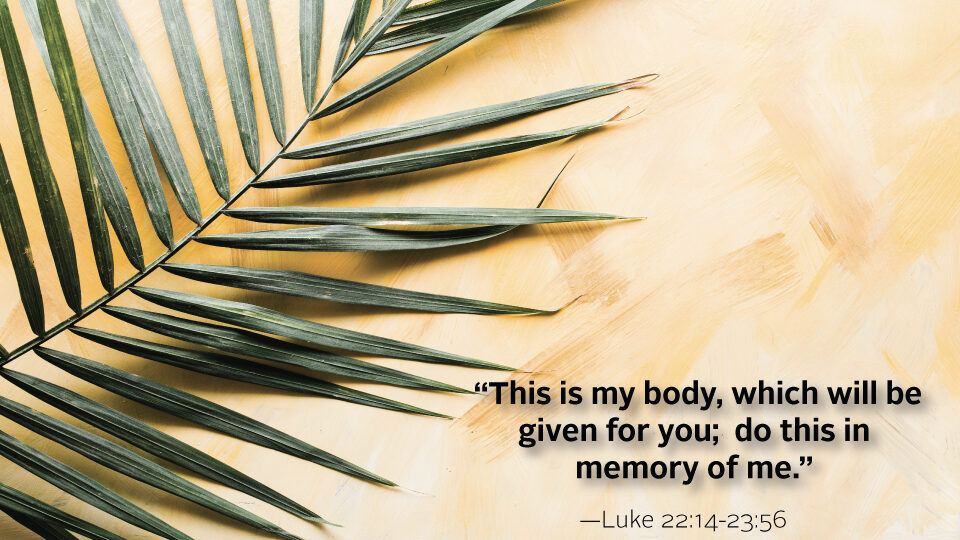 Subscribe to CMMB Weekly Reflection podcast on Apple podcasts and Spotify — and please leave us a rating and review. Sign up here to receive reflections straight to your inbox.
---
We write to you today on Palm Sunday—the start of our Holy Week. The Gospel we will reflect on this morning takes us through the events of Jesus' passion.
Despite the great suffering that Jesus awaits, his leadership never wavers. His final moments with the disciples are spent stressing the importance of leadership and instilling the qualities of a great leader into them. In Jesus' absence, the disciples must lead others to the Kingdom of God with confidence, grace, and compassion.
In the eyes of God, leadership is not defined by title or profession. It is not defined by money in the bank or property owned. Leadership is a quality, and we all have the opportunity use it to the best of our ability.
Last week our global community came together to recognize World Health Day. This year's theme—Our Planet, Our Health—called on us to imagine a world in which clean, air, water, and food are available to all; a world in which communities have control over their health.
At CMMB, this is a reality that we know is not yet true. But as an organization committed to a world where every human life is valued, and health and human dignity are shared by all, we are working tirelessly to achieve it. We do so every day through programs that bring clean water to communities, schools, and health facilities; projects that work with local healthcare professionals to strengthen medical facilities; and focus areas dedicated to giving mothers safe, dignified pregnancies and babies the care they need to grow up healthy and strong.
Though this year's World Health Day has passed, we now enter an incredibly meaningful time of year for our church community. We encourage you to reflect on today's Gospel and how you can contribute as a leader in our journey towards a more equal world. If you're interested in learning more about what CMMB is doing, we encourage you to explore our programs by clicking HERE.
Portions of today's reflection were adapted from and inspired by the Loyola Press Sunday Connection.