The Love of Our Father: Your Weekly Catholic Reflection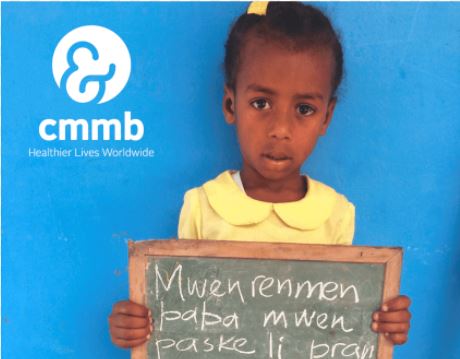 Today, as we celebrate Father's Day, it is also a day to remember the incredible love of 
our Father in heaven
. A love that created us into being. A love so great, that He sent his only Son to redeem us.
His love is greater than any fear or worry we have or any challenge or obstacle we may face. Let us always remember that we can turn to Him and He will welcome us with open arms.
As we do our work in the communities where we serve, we encounter tragic situations where fathers find themselves raising their children alone in the context of extreme poverty. Father's whose wives have been lost in childbirth or other desperate situations where mothers are unable to cope with the challenges they face.
The desperation is difficult to describe in words. Imagine watching your children too weak to play for lack of food, so thirsty that they drink dirty water, or so sick from disease that they lie helpless, suffering in your arms.
Eight months ago in Haiti, we met Domenique, a father who was left alone to raise his young children. Their mother, overwhelmed by poverty and struggling to cope left the family and has not come back. Domenique is doing all that he can to be both a mother and father to his girls, but he felt lost and prayed for a miracle.
Thanks to the grace of our Father, this family found relief in the compassion of Julie, an Angel Investor from Illinois. Julie read Jenny's story (one of Dominique's young daughters) and decided to act. Her monthly gift is directly improving Jenny's health and restoring hope to her father by providing nutritious food, regular visits from our health workers and free access to quality health care.
This Father's Day, please join us as we pray for all fathers, that God may give them wisdom and strength as they work tirelessly to guide their families in spiritual growth toward the Father in heaven.
Support families like Domenique and his daughters today. Learn more here.